Health Benefits of Yoghurt Driving Its Global Demand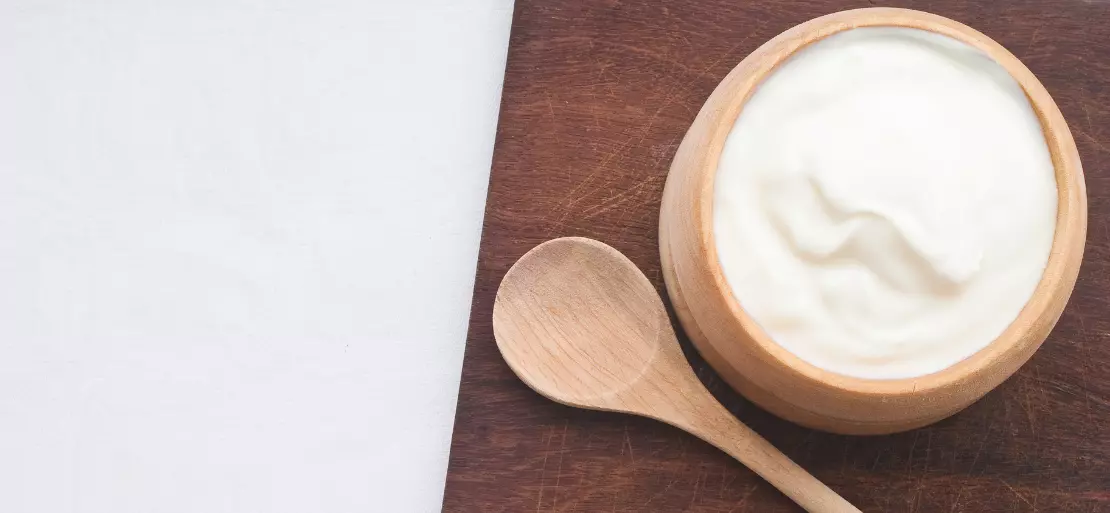 The global yoghurt market is divided into segments based on types (spoonable yoghurt and drinkable yoghurt), category (dairy-based yoghurt and non-dairy-based yoghurt), and flavour (plain yoghurt and flavoured yoghurt), and distribution channels (hypermarkets/supermarkets, convenience stores, online retail stores, and others). The leading regions in the yoghurt market are North America, Europe, Asia-Pacific, South America, and the Middle East, and Africa.
The high prevalence of digestive disorders drives global demand for probiotic foods across multiple consumer groups. Yogurt, in both spoonable and drinkable forms, and a variety of flavours, is the most popular probiotic food. The market for probiotic food products is being driven by a gradual shift in consumer preferences toward digestive health-oriented products specifically in the United States. As a result, yoghurt now accounts for a sizable portion of the country's probiotics sales. In North America traditional yoghurt, Greek yoghurt, and kid's yoghurt occupy a substantial share in the regional market. According to the International Probiotics Association (IPA), China accounts for nearly half of the Asia Pacific probiotic food market's sales revenue. Almost 90% of dairy-based probiotic food and beverages were consumed in China, with dairy-based yoghurt driving the market.
Request Access For Regular Price Update of Yogurt
Likewise, yogurt consumption is increasing in the Asia Pacific market due to its probiotic range of products, ability to improve metabolism, improve digestion, and support the immune system. Yogurt is also eaten as a dessert and is available in a variety of flavours, including fruit yoghurt, organic yoghurt, and drinkable yoghurt, which are well received by customers. Yogurt products, for example, are part of Indian food culture and are expected to remain so in the forecast period, owing to their health benefits. Furthermore, China and Japan are among the largest markets for yoghurt in the Asia Pacific region, while Australia and India are experiencing increased awareness of the health benefits of yoghurt, which is driving its growth.
In addition to other market drivers the several types of flavours available in the market and the rising consumer looking for exceptional flavours, are driving demand for yoghurt, which is being powered by considerable investments by producers. The companies are developing new products with innovative flavours to meet the expanding demand.
Also, yoghurt in the drinkable form meets the three important product demands for consumers: health, mobility, and convenience. These are a convenient alternative to yoghurt cups and spoons because they come in recloseable carton packs or with a convenient drinking straw, making them an ideal snack for people on the go, a replacement breakfast, or a healthy in-between meal snack.
Read More About Yogurt Production Cost Reports - REQUEST FREE SAMPLE COPY IN PDF
Additionally, with the growing trend of veganism around the world, demand for non-dairy-based yoghurt products is expected to grow at a faster rate. Supermarkets/ hypermarkets continue to be one of the most preferred points of sale for yoghurt due to their large retail space and convenient conventional services.
Dannon Inc., Chobani LLC, Noosa Yogurt LLC, Stonyfield Farm, AtlantaFresh, Fage International S.A., Yoplait USA INC, The Icelandic Milk, and Skyr Corporation, Annie's Homegrown, and Berkely Farms are among the key players in the yoghurt market.
About Author:
Prakhar Panchbhaiya
Senior Content Writer at Procurement Resource
Prakhar Panchbhaiya is an accomplished content writer and market research analyst. With over 4 years of experience in content creation and market analysis encompassing many industries, including pharmaceuticals, nutraceuticals, biochemistry, healthcare, ed-tech, and Food & Agriculture, he has been creating quality content for multiple sectors. He is a Biochemistry major with sturdy backing in a PG diploma in digital marketing, helping in the exhaustive content creation based on extensive research and competitive marketing.