Significance of HVAC And Commercial Refrigeration in Various Businesses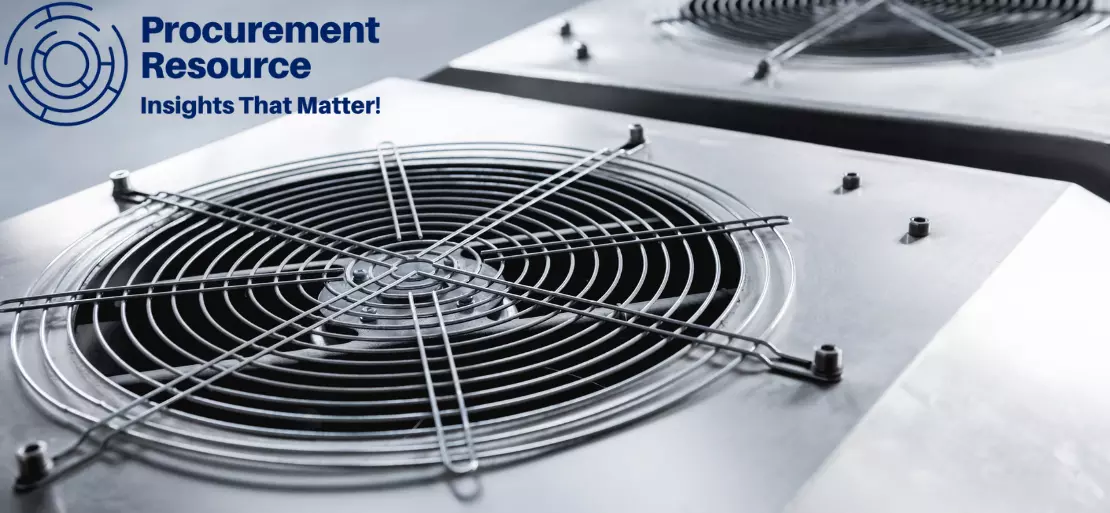 HVAC is abbreviated for heating, ventilation and air conditioning and includes all types of equipment that are used to achieve a comfortable temperature. The HVAC systems use several technologies to help control the humidity, temperature, airflow, and filtering. These systems are designed as a subdiscipline of mechanical engineering based on the transfer of heat, fluid mechanics, and thermodynamics.
There are two main components in forced-air systems. The primary component is an indoor air handler unit that includes cooling system parts, including a heat pump and a central air conditioner that use outdoor condensers containing the fan, condensing coil, and compressor.
Another component is ventilation and the blower motor placed in the air handler that pulls air above the cooling and heating components. Hence, the HVAC system should be planned carefully, with proper implementation and maintenance.
Request Access For Regular Price Update of HVAC
To trap the heat inside indoor air, heat pumps and central air conditioners use refrigerants. The compressor changes the pressure of the refrigerant and chills it during the cooling cycle. In order to get rid of the heat, it glides inside the evaporator coil within the air handler, and then the air goes over the coil by a blower. While to reverse the refrigerant flow, a heat pump reverses it to warm air during the winters.
HVAC systems play a crucial role in buildings in managing the climate. During warmer temperatures, the system is used to cool the inside space, and in cooler weather, it makes the room warmer. These systems lead to enhanced productivity while providing comfort in commercial places like offices.
Other functions of the system include improving the quality of air and promoting comfort and breathing. It also minimises humidity levels in closed spaces where ventilation is restricted. The designs are also an excellent choice for saving on energy bills.
Some of the other benefits of the HVAC include its features like being automatic, having scheduled conditions that can be set, and also auto shut-down feature after sensing that the people have left, saving energy.
There are different types of HVAC systems for various requirements. For example, the Single Split system is prevalent in small commercial buildings. These systems are inexpensive and allow control over cooling and heating in separate rooms.
Read More About HVAC Cost Reports - REQUEST FREE SAMPLE COPY IN PDF
On the other hand, multi-split systems have similar functions as single split systems; however, these employ an inverter technology to facilitate nine indoor units that connect to one outdoor unit, saving energy and space. These systems have automatic adjustments as they turn on and off using sensors.
And variable refrigerant flow (VRF) Or variable refrigerant volume (VRV) systems are appropriate for large mixed-use buildings like shopping complexes and hotels. The two kinds of systems are Heat Pump, which is ideal for open-plan buildings and can cool or heat a space. The other one is a heat recovery system that is perfect for any structure with a series of smaller rooms, as it can cool or heat any area simultaneously.
About Author:
Prakhar Panchbhaiya
Senior Content Writer at Procurement Resource
Prakhar Panchbhaiya is an accomplished content writer and market research analyst. With over 4 years of experience in content creation and market analysis encompassing many industries, including pharmaceuticals, nutraceuticals, biochemistry, healthcare, ed-tech, and Food & Agriculture, he has been creating quality content for multiple sectors. He is a Biochemistry major with sturdy backing in a PG diploma in digital marketing, helping in the exhaustive content creation based on extensive research and competitive marketing.