A Boon or a Bane: What do India's New Farm Laws Mean for the Indian Agricultural Industry?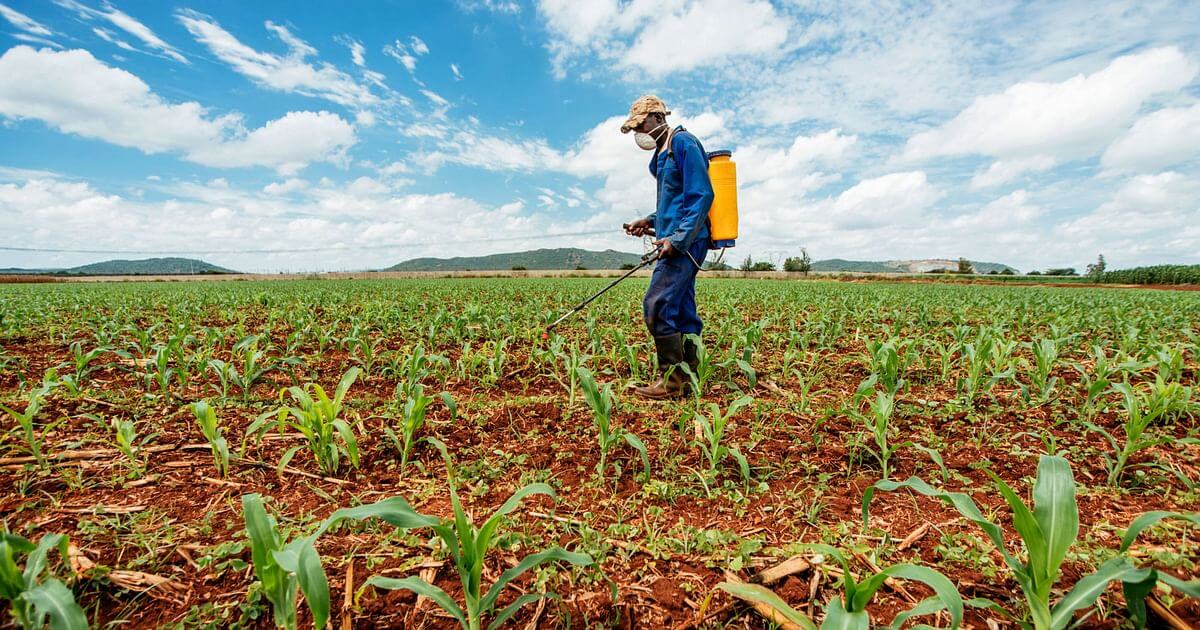 In India, a wave of economic liberalisation has been witnessed across most economic sectors of the country since the implementation of liberalisation reforms of 1991, barring the agricultural industry. In the agriculture industry in India, this was what was essential in order to bridge the structural bottlenecks, which cost farmers their incomes. Consequently, three farm laws were passed by the government in September 2020. These acts are—a) the Essential Commodities (Amendment) Act; b) the Farmers' Produce Trade and Commerce (Promotion and Facilitation) Act (commonly known as APMC Act); and c) the Farmers (Empowerment and Protection) Agreement on Price Assurance and Farm Services Act (or Contract Farming Act). The acts sparked controversy almost instantly as some farmers raised concerns regarding the abolition of Minimum Support Price (MSP) and the gradual removal of agricultural produce market committee (APMC) mandis, which eventually will restrict farmers' choices.
However, agricultural economists and advocates of liberalism like Ashok Gulati and Gurcharan Das believe that these three acts offer three fundamental freedoms to farmers, namely, freedom to sell, freedom to store inventory, and freedom to conduct business through contract farming.
Thus, under these laws, a farmer as a businessman can sell their products to anyone and anywhere in the country. This legislation is expected to weaken the monopoly of APMC mandis. Meanwhile, private players like online grocers, supermarket chains, and other agricultural businesses may make up the new customers. This initiative is projected to open up new avenues for the farmers to conduct business unlike the current scenario, wherein farmers sell their produce through wholesale markets or mandis, which are primarily government-controlled and have set prices. This act will also enable the middlemen's elimination from these mandis and directly link the farmer with their customers. Consequently, it will pave the way for a more organised agricultural setup.
Further, the freedom to store inventory under these laws will necessitate developing the cold storage and logistics industry in India. It is also expected to invite investments in varied agriculture-related technologies and facilities. In 2017, a committee chaired by Dr. Ashok Dalwai, CEO of National Rainfed Area Authority, forecast that based on population, productivity, and geographic region, the country needs about 10,130 farm markets. There are currently 6,676 marketplaces in the country, with room for an additional 3,568 markets. There are approximately 27,000 weekly markets in rural/semi-rural India that have arisen as accumulation centres, feeding more significant markets and negating the need for traders. The farmer-seller must gain from the price dynamics of demand/supply across these varied markets in theory, but the fragmentation of these marketplaces works against competitive prices. The gap is expected to be covered by private investments as a result of these acts. Moreover, as startups focus on overcoming the prevailing market issues, agriculture/food logistics is an area that many new businesses have tried to explore. Thus, these regulations are expected to further work in tandem with new agri-startups.
Finally, farmers might be able to shift their risk of market unpredictability to entrepreneurs through contract farming. This act provides price assurances to the farmers, along with lower input costs that the firms will deliver to the farmers. In other words, input material will become an essential part of the contracts. Previously, the agricultural policy was geared at crop production and boosting output per acre while ignoring the importance of securing fair prices for farmers' produce. Thus, the measures taken are expected to collectively alter laws governing the selling, pricing, and storage of farm products, rules that have guarded India's farmers against the free-market competition for decades.
The Indian prime minister, Narendra Modi, stated that the government's agriculture reforms would make doing business more accessible and estimated that the food processing industry might be worth over half a trillion dollars by 2025. The laws are also expected to optimistically impact the export of agricultural commodities while meeting domestic demands. These regulations can encourage a move in India's agricultural export policy from the traditional framework of supplying domestic need rather than exporting the surplus to planned exports that prioritises overseas market demands. Similar assertions were made by a high-level expert group's report in July 2020, which was set up by the 15th Finance Commission. This group included Sanjiv Puri, Chairman and Managing Director of ITC, Radha Singh, Former agriculture secretary, and other experts. They were of the notion that local procurement and high rice MSP (Minimum Support Price) are the main blocks for export markets, as the aggressive FCI's (Food Corporation of India) procurement beyond the buffer stock norms for food security is leading to diminishing surplus stock meant for export. It distorts the markets, thereby making Indian prices uncompetitive for exports.
However, the farmers' protests in the National Capital Region of Delhi are gaining much attention as it is hindering the economy of many states. Recent findings have raised concerns regarding the impact of ongoing farmers' agitation on various industries. According to the Confederation of All India Traders (CAIT), the farmer's protests has affected trade and other economic activities worth almost INR 5000 crores during December 2020. Subsequently, 30% to 40% of the goods coming to the national capital have been affected. In the states of Punjab, Haryana, Rajasthan, and Delhi-NCR, almost two-thirds of the consignments in transit took 50% longer to reach their destination. Thus, transport vehicles are compelled to travel up to 50% longer from warehouses in Haryana, Uttarakhand, and Punjab to reach Delhi. These ongoing protests might also increase logistical costs by as much as 8% to 10%. Even the companies in industrial regions are facing labour shortages due to difficulty in mobility.
Thus, while the impact of the ongoing agitation by the farmers concerned about fair pricing with the implementation of the farm laws are yet to be seen, if implemented, these laws might propel the overall agricultural industry towards a path of expansion and modernisation. The laws are expected to increase the number of options available to farmers who previously did not have many. Farmers will be empowered by the laws, which will provide them with more market access and chances for commercial success. These laws may also lead to an open market, which would allow for better price discovery, supply chain efficiency, and dynamic market linkages. Farmers can also sell their products online thanks to the open-market framework, which is a significant move in an increasingly digital world. Therefore, these protests must be put to rest through the channeling of dialogue between various stakeholders, such as farmers' union groups, government agencies, agricultural economists, members from civil society organisations, and other concerned parties.
About Author:
Prakhar Panchbhaiya
Senior Content Writer at Procurement Resource
Prakhar Panchbhaiya is an accomplished content writer and market research analyst. With over 4 years of experience in content creation and market analysis encompassing many industries, including pharmaceuticals, nutraceuticals, biochemistry, healthcare, ed-tech, and Food & Agriculture, he has been creating quality content for multiple sectors. He is a Biochemistry major with sturdy backing in a PG diploma in digital marketing, helping in the exhaustive content creation based on extensive research and competitive marketing.