Increasing Demand for Yeast Extract Leading to Its Market Growth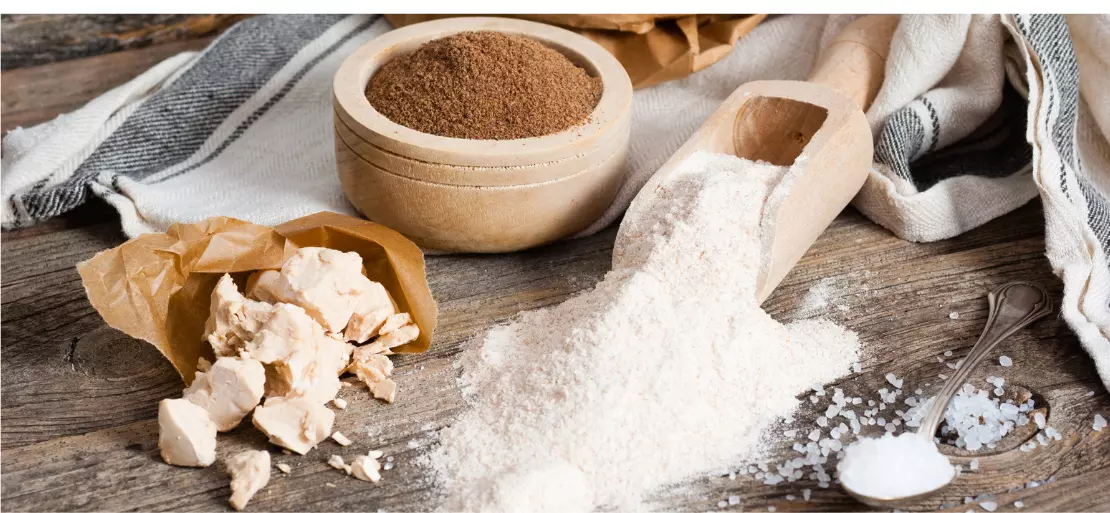 Yeast extract is a food flavouring agent made from the same yeast used in the production of bread and beer. It's also a savoury flavour to foods like soy sauce and cheese and the taste they produce is referred to as umami. In a warm environment, sugar is added to yeast to produce yeast extract. The walls of the yeast's cells soften as it expands. The loosened cell walls are whisked away after the mixture is spun in a separator.
The increasing use of yeast extracts in the food, pharmaceutical, and cosmetics industries is driving significant growth in the yeast extracts market globally. Yeast extracts are an active ingredient in many culinary applications because they are high in proteins, vitamins, and minerals. The market's expansion is also due to changing lifestyles and rising demand for organic, healthier, and clean-labelled products.
Request Access For Regular Price Update of Yeast Extract
Because yeast extract is high in B vitamins, it is a low-cost source of these nutrients. This is a healthy product for pregnant women or people who have malabsorption issues and require more B vitamins. It can be used in the food manufacturing process to improve the flavour, texture, or nutritional value of foods and aid in the leavening or fermentation process.
Furthermore, it is commonly used as nutritive media for cell culture, which is essential in producing antibiotics and organic pharmaceuticals. These extracts are used in dietary supplements and nutritional foods to balance amino acids. Yeast extract is a clear, water-soluble product formed when yeast enzymes autolyze or dissolve the proteins in the yeast.
Read More About Yeast Extract Production Cost Reports - REQUEST FREE SAMPLE COPY IN PDF
Yeast Extracts market pursue acquisition as a significant strategic development activity. For example, Lesaffre Group, a market leader, has acquired six domestic players and made two investments as a part of its Health Business and Nutritional Development strategy. Likewise, the company has also made investments in several sectors such as Nutraceuticals Tech, Crop Tech, Genomics, and more to expand its product portfolio of yeast extracts.
Europe is the dominant regional market, accounting for more than 36% of the yeast market. The growing demand for nutritional yeast extract and the increased consumption of processed foods are driving market growth in this region. Changing lifestyles, increasing urbanisation, increased consumer preference for natural ingredients, increased demand for baked food products, and widespread use of organic yeast extracts in food and beverage applications.
REQUEST FREE SAMPLE of Yeast Extract Industry Report
North America is also one of the leading regions in the global yeast and yeast extracts market, owing to strong demand for clean label ingredients and additives, flavours, and taste enhancers with a fresh aroma, are fueling yeast extracts market growth.
Additionally, the rising demand for ready-to-eat food products due to changing dietary preferences will propel the regional market. The product is widely used in bakery items, canned and frozen soups, sauces, meat and fish, and savoury mixes as a natural ingredient, a salt reduction ingredient, and a flavouring agent.
Over the period 2020-2027, Asia Pacific is expected to have the highest CAGR. Consumer preference for high-quality food and beverages drives product demand in countries such as China and India. Lesaffre Group, Kerry Group, Angel Yeast, Leiber GmbH, Lallemand, Inc., Biospringer, Synergy Flavors, Kohjin Life Sciences, Sensient Technologies Corp., AB Mauri, Biorigin, Titan Biotech Ltd Co., Oriental Yeast, and Kothari Fermentation & Biochem Ltd. are some of the major players in global yeast extract market.
About Author:
Prakhar Panchbhaiya
Senior Content Writer at Procurement Resource
Prakhar Panchbhaiya is an accomplished content writer and market research analyst. With over 4 years of experience in content creation and market analysis encompassing many industries, including pharmaceuticals, nutraceuticals, biochemistry, healthcare, ed-tech, and Food & Agriculture, he has been creating quality content for multiple sectors. He is a Biochemistry major with sturdy backing in a PG diploma in digital marketing, helping in the exhaustive content creation based on extensive research and competitive marketing.