Increasing Global Demand for Various Types of Rice has Led to the Overall Growth of the Industry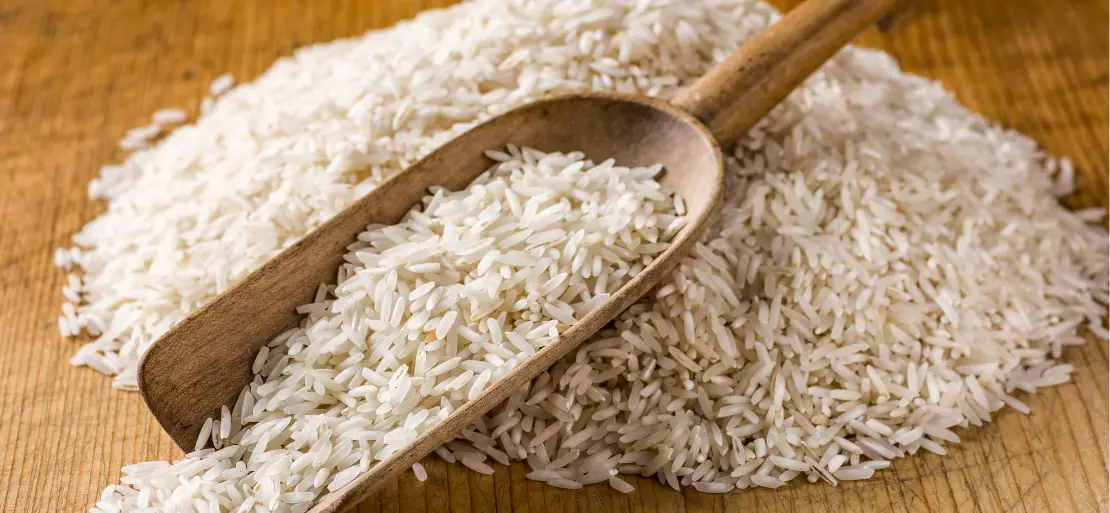 Bangladesh, Indonesia, Vietnam, and Thailand were the following largest rice producers after China and India in 2020. China accounts for 28 percent of total production in the region, while India accounts for 23.56 percent. As a result, companies such as Bayer Crop Science and Syngenta are working to develop the disease- and pest-resistant rice varieties to increase rice production. This is expected to increase rice production in the region even more. The Indian government has promoted farmers to grow rice by offering a minimum support price (MSP). The minimum selling price (MSP) for the 2021-22 Kharif season was INR 1,940 per quintal, up from INR 1,868 per quintal last year.
Request Access For Regular Price Update of Rice
Basmati rice is regarded as one of the best types of rice globally, distinguished by its sleek, slender, tapering grains with a distinct aroma, flavour, and grain elongation quality when cooked. The premium variety from India accounts for 85 percent of the Basmati export market. Asian aromatic rice, such as basmati and jasmine rice, is heavily imported into the United States. Global exports increased by 20% in 2019-20, owing primarily to increased demand from China. Other than China, the United States, and Iran, significant importers of basmati rice in 2021 are Saudi Arabia, Iran, the United States, and the United Arab Emirates.
Read More About Rice Production Cost Reports - REQUEST FREE SAMPLE COPY IN PDF
According to APEDA, India exported 46,30,463.14 metric tonnes of basmati rice to the international market in 2021, with Pakistan accounting for the remainder. The demand for speciality and exotic rice varieties, such as basmati or jasmine, is increasing rapidly in Europe. China, Saudi Arabia, and the United States are the world's top rice importers. Long-grain Indica rice and aromatic varieties (basmati and jasmine), popular in Northern Europe, account for a sizable portion of imported rice. The United Kingdom dominates basmati rice imports, primarily from India. Ethnic populations and Southern European dishes are essential drivers of rice consumption. Due to favourable climate and geography for rice cultivation, rising adoption of low-calorie and high-fibre diets, and key market players in the region, Asia Pacific has dominated the Rice Market since 2019.

Some of the major developments in the Indian rice market are:
ITC entered the crowded Indian rice market in December 2018 with Sona Masoori, a fine variety of non-basmati rice. Additionally, in May 2020, India Gate Basmati Rice teamed up with Zomato and Swiggy to deliver products to your door during the lockdown.
REQUEST FREE SAMPLE of Rice Industry Report
Consumer dietary shifts toward carbohydrate-based diets, an increase in the number of new rice brand launches, an expansion in rice export trends, and an increase in government policy initiatives for the development and commercialisation of major domestic rice production industries are expected to drive industry growth during 2020-2025.
Due to the rise in the customer base in the global consumption of rice and the growth in the important investments by leading market players in digital commercialisation, e-commerce is likely to grow at a higher speed as a major distribution channel for rice.
Nestle, Barilla Group, ITC, The Kraft Heinz Company, Delverde, Ebro Foods, TreeHouse Foods, American Italian Pasta Company, Armanino Foods of Distinction Inc., and India Gate Basmati Rice are the key players involved in the market of rice.
About Author:
Prakhar Panchbhaiya
Senior Content Writer at Procurement Resource
Prakhar Panchbhaiya is an accomplished content writer and market research analyst. With over 4 years of experience in content creation and market analysis encompassing many industries, including pharmaceuticals, nutraceuticals, biochemistry, healthcare, ed-tech, and Food & Agriculture, he has been creating quality content for multiple sectors. He is a Biochemistry major with sturdy backing in a PG diploma in digital marketing, helping in the exhaustive content creation based on extensive research and competitive marketing.