Industry Trends in the International Cassava Starch Market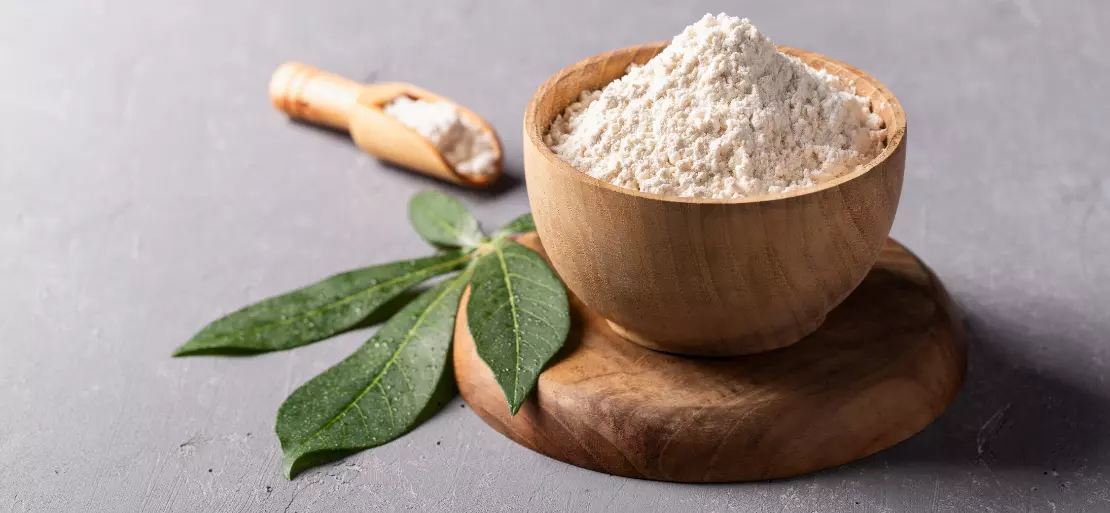 Cassava starch is made from the roots of fresh cassava plants using a wet milling process. Because of its low non-carbohydrate content and other functional characteristics cassava starch offers a wide range of food and industrial applications. A good quality, mature cassava tuber consists of around 25 percent of starch whereas 60 percent of starch can be obtained from dry cassava chips. Cassava is a tuber crop that resembles a sweet potato in shape. It is a mainstay in the diet of about 800 million people globally, and it grows in many countries.
By 2026, the global cassava starch market is expected to reach USD 66.84 billion, with a compound annual growth rate (CAGR) of 6.50 percent. During the projected period, the expansion of the textile sector will boost the expansion of the cassava starch market. The rising use of starches in the textile sector for warp sizing, printing, and cloth finishing will help the market growing steadily. According to the US Department of Commerce, the textile and apparel business in the United States is worth an estimated USD 70 billion. It is still one of the most important areas of the manufacturing industry in terms of the value of industry shipments, and it ranks among the top markets globally with an export value of USD 23 billion.
Request Access For Regular Price Update of Cassava starch
Cassava starch is a prominent ingredient in culinary products due to its high carbohydrate content. Owing to urbanisation, increased working population, and rising household incomes, the global food sector is currently multiplying, particularly in emerging economies such as India and China. Apart from these factors, the increasing demand for ready-to-eat food products has heightened the growth of the cassava starch business. Cassava starch was previously primarily used in food applications; but because of its widespread availability, it is also being used in non-food applications such as medicines, adhesives, and papers. The market is being propelled forward by growth in these end-use industries.
Sizing, finishing, and printing are all done with cassava starch. It is used in the textile industry because of its flexibility, resilience to abrasion, and ability to bond with fiber. Cassava starch is used in finishing to mask imperfections or defects and give the product a finished look. Growing westernisation is increasing the textile sector, which in turn is strengthening the cassava starch business.
Artificial sweeteners are in high demand worldwide, because of rising health awareness and an increase in diabetes incidence. The cassava starch market is likely to develop in the coming years due to the rising demand for these sweeteners.
Read More About Cassava starch Production Cost Reports - REQUEST FREE SAMPLE COPY IN PDF
Asia is the leading producer of cassava starch on a global scale, accounting for almost three-quarters of total production. Cassava starch is comparatively less expensive and grows in agriculturally marginal locations, allowing economically disadvantaged farmers to raise the crop in Asia, Africa, Latin America, and others.

The cassava starch market has a fragmented competitive landscape due to many small and large competitors. Some of the market's significant players are TCS Tapioca, Eiamehang Tapioca, Sunrise International, PT Buda Starch & Sweetener and SPAC Tapioca.
About Author:
Prakhar Panchbhaiya
Senior Content Writer at Procurement Resource
Prakhar Panchbhaiya is an accomplished content writer and market research analyst. With over 4 years of experience in content creation and market analysis encompassing many industries, including pharmaceuticals, nutraceuticals, biochemistry, healthcare, ed-tech, and Food & Agriculture, he has been creating quality content for multiple sectors. He is a Biochemistry major with sturdy backing in a PG diploma in digital marketing, helping in the exhaustive content creation based on extensive research and competitive marketing.