The Increasing Demand for Potash and its Market Dynamics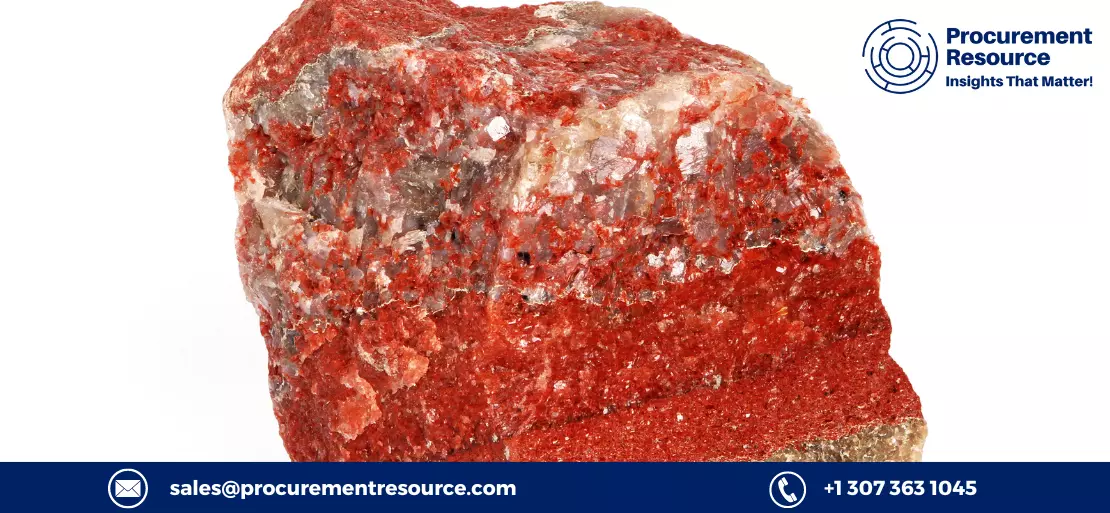 Potash, also known as fertiliser potassium, is a potassium-rich salt that is found in the crust of the earth and is obtained through mining underground deposits. Seabeds that were evaporated million years ago, give rise to these deposits. For the survival of all plants, animals, and human life, it is an essential component. It is composed of nitrogen, phosphorous, and potassium and is widely distributed in nature. The major amount of potash is produced by potash rocks and sylvinite rocks.
Request Access For Regular Price Update of Potash
The Blog contains detailed information on the production process, regional outlook, price trends, market drivers, key developments, and key players of potash.
Production Process of Potash
From Underground Undermining
The Potash mining process is initiated with the use of heavy-duty boring and mining machines. After being mined, the ore is put through a milling process to produce potash.
From Solution Undermining
Heated brine is used to inject underground ores of potash, causing potash-rich brine to be pumped to surface ponds. After the potash is removed and grounded, it undergoes floatation and other clearing procedures to produce pure potash.
Potash Producing Countries
The top potash-producing countries are Canada, Russia, Belarus, China, Germany, Israel, Chile, Jordan, the United States, and Spain.
Potash Price Trend

Europe
In the European Market, the price trend of potash remained stable and upward. The cost of feed muriate of potash also climbed on the European market. Due to Ukraine and Russia war's influence on the East European region and rising freight prices, supplies were uncertain at an all-time high. The price of energy and crude oil increased the potash production costs in the European market. The market's customer demand remained stable as well.
North America
Prices for potash were consistent in the North American market as a result of strong customer demand from the downstream fertiliser sector. The cost of potash-based feed muriate in the North American market remained balanced. The price trend for potash remained unchanged. However, due to higher demand during the agricultural season, prices rose.
Asia Pacific
Due to conflicting consumer demands from the downstream fertiliser industry, potash prices fluctuated in the Asian Market. Because of the fluctuating demand in the processing industry, the prices of potash-based feed muriate also changed. Due to erratic material supplies brought on by the effects of conflict, elevated crude oil prices, and demand in the agricultural sector.
Market Drivers
Due to its major use as fertiliser in the agricultural industry, potash is in high demand. Due to its characteristics, such as keeping the fabrics clean and soft, it is also utilised in detergents.
Read More About Potash Production Cost Reports - REQUEST FREE SAMPLE COPY IN PDF
Due to its low surface tension, it is also used in the ceramic sector where the potash is added while creating ceramic glaze, aiding in the industry's expansion. Additionally, it is included as a crucial component in medications to assist, restore and maintain the body's electrolyte balance. As a wonderful alternative to de-icing salts, it can also be used a water conditioner.
Recent Developments in the Market of Potash
March 2022: With 51.48 percent of the shares, the Brazilian Distributor Fertilizantes Heringer shareholding control has been acquired by Eurochem Group, expanding the company's production and distribution capabilities.
March 2021: In order to create and market a nutrient-efficient product, Mosaic and Sound Agriculture announced their collaboration. While mosaic will be in charge of managing field development, sales, and market initiatives, sound agriculture will concentrate on manufacturing the active component and product information. Plants can now obtain vital nutrients due to the product's sound agriculture bio-inspired chemistry, which also enables producers to maximise fertiliser inputs. It is anticipated to hit the US market in 2023.
Key Players
Nutrien Limited,
The Mosaic Company,
Intrepid Potash Inc,
Arab Potash Company,
EuroChem Group AG,
Thermo Fisher Scientific Inc.
About Author:
Prakhar Panchbhaiya
Senior Content Writer at Procurement Resource
Prakhar Panchbhaiya is an accomplished content writer and market research analyst. With over 4 years of experience in content creation and market analysis encompassing many industries, including pharmaceuticals, nutraceuticals, biochemistry, healthcare, ed-tech, and Food & Agriculture, he has been creating quality content for multiple sectors. He is a Biochemistry major with sturdy backing in a PG diploma in digital marketing, helping in the exhaustive content creation based on extensive research and competitive marketing.