The Market Overview of Calcium Carbonate and its Growing Demand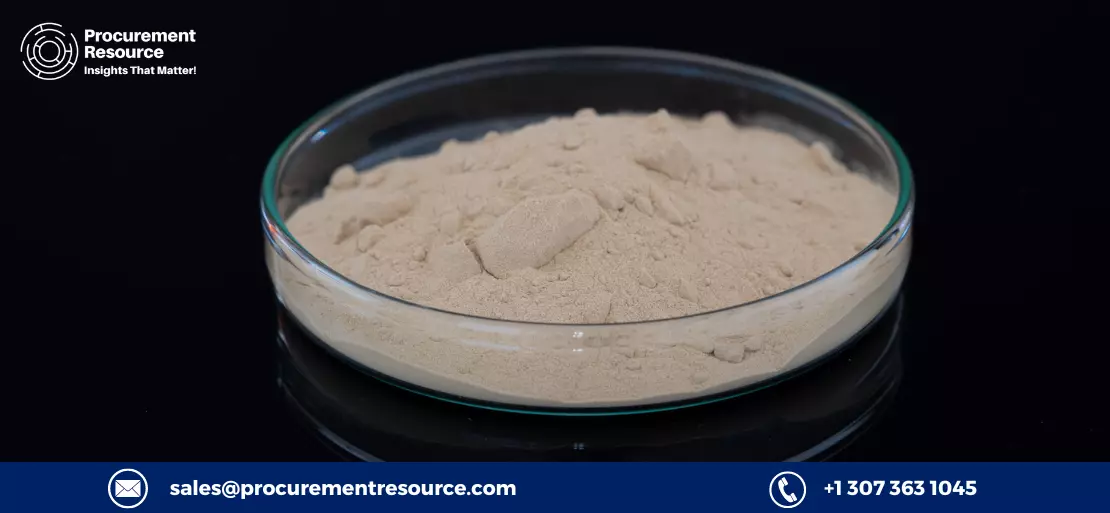 Calcium Carbonate is an inorganic substance that is naturally present in the earth's crust. It is white, odourless, and colourless and has structural formula CaCO3. The molecular weight of calcium carbonate is 100.0869 g/mol and its density is 2.71 g/cm³. It decomposes when heated or reacted with acids and is insoluble in water. It is extensively employed as an antacid and a food-firming agent.
Request Access For Regular Price Update of Calcium Carbonate
The Blog includes comprehensive information on the calcium carbonate production process, regional prospects, price trends, market drivers, significant advancements, and key competitors.
Calcium Carbonate Production Process
From Soda Lime Process: Calcium oxide and sodium carbonate are made to react in order to precipitate calcium carbonate.
From Quick Lime: Water is added to calcium oxide to generate calcium hydroxide and carbon dioxide is then pumped through the solution to produce the desired calcium carbonate.
From Limestone: Calcium carbonate is produced by first calcining limestone, adding water to the product, and then passing carbon dioxide through it.
Market Drivers

The demand for calcium carbonate is increasing due to its diverse applications in industries including building, roofing, cosmetics, etc. It is employed in the construction industry to create high-quality cement that serves as a long-lasting binder. Additionally, it can be used as an additive in chewing gums, crisps, pastries, and cookies, which are further boosting the market demand, it is also added to wine to lessen its acidity.
Additionally, as it is a dry, white powder, it may be used to create lace powders, eye shadows, and baby powders, which is probably increasing the demand in the market. Other than that, it is also employed in the agricultural industry, to boost the quality of soil and helps in PH stabilisation.
Calcium Carbonate Exporting Countries

The leading exporting countries of calcium carbonate are Belgium, Egypt, France, China, and Malaysia.
Calcium Carbonate Price Trend

Europe
Prices for calcium carbonate in Germany's domestic market continued to rise. Compared to the costs recorded, prices rose 1.6%. The continuous offtakes from the construction industry downstream have forced the manufacturing companies to operate at standard rates.
However, due to stable inventory levels acting as a buffer to counteract any price increases, the prices stabilised. In September 2022, the Eurozone MI fell from 49.6 to 48.5 points, putting pressure on manufacturers' perceptions of the calcium carbonate market.
Asia Pacific
The cost of calcium carbonate has fluctuated in the APAC area. The market growth of calcium carbonate was driven by consistent offtakes from the construction industry upstream. The statistics showed that the second-largest economy in the world's Purchasing Manager Index (PI) had decreased by about 1.2 units due to domestic market instability and concerns about a global recession sparked by Russia's invasion of Ukraine.
Additionally, producers' price realisations of calcium carbonate have seen negative cost support as a result of the declining value of input commodities such as pet coke. The accumulation of stockpiles in India hindered market sentiment.
North America
Mixed sentiments were seen in the USA's calcium carbonate prices. The price trend indicates ongoing market expansion. The market expansion of important energy materials has been hampered in the US market by the growing recession fear.
Read More About Calcium Carbonate Production Cost Reports - REQUEST FREE SAMPLE COPY IN PDF
Additionally, market sources have reported that the increased supply of calcium carbonate has been sufficient to satiate the needs of the cement makers downstream. Because of the shifting market value of input materials, the demand outlook from the terminal sector was found to be slower than anticipated. The downstream customers were seen to be wary of purchasing at the conclusion of the third quarter due to the domestic market's gloomy outlook.
Key Players
BASF SE,
Gulf Cryo,
Linde,
Praxair Technology Inc.,
SINOPEC,
Chengdu Xinju Chemical Co. Ltd.
Recent Development in the Market of Calcium Carbonate
August 2022: Imerys Carbonates USA Inc.'s calcium carbonate manufacturing facilities in Sahuarita, Arizona, were acquired by Cimbar Resources Inc., expanding the company's product line, and advancing its objective of serving customers from a number of different locations.
May 2022: Omya Inc. and its affiliates raised prices on all calcium carbonate goods by a minimum of 9%. The company witnessed rising costs for energy, quarrying, and chemicals in the US and Canada throughout 2022, which is what led to this price hike.
About Author:
Prakhar Panchbhaiya
Senior Content Writer at Procurement Resource
Prakhar Panchbhaiya is an accomplished content writer and market research analyst. With over 4 years of experience in content creation and market analysis encompassing many industries, including pharmaceuticals, nutraceuticals, biochemistry, healthcare, ed-tech, and Food & Agriculture, he has been creating quality content for multiple sectors. He is a Biochemistry major with sturdy backing in a PG diploma in digital marketing, helping in the exhaustive content creation based on extensive research and competitive marketing.