Outlook of the Global Acrolein Market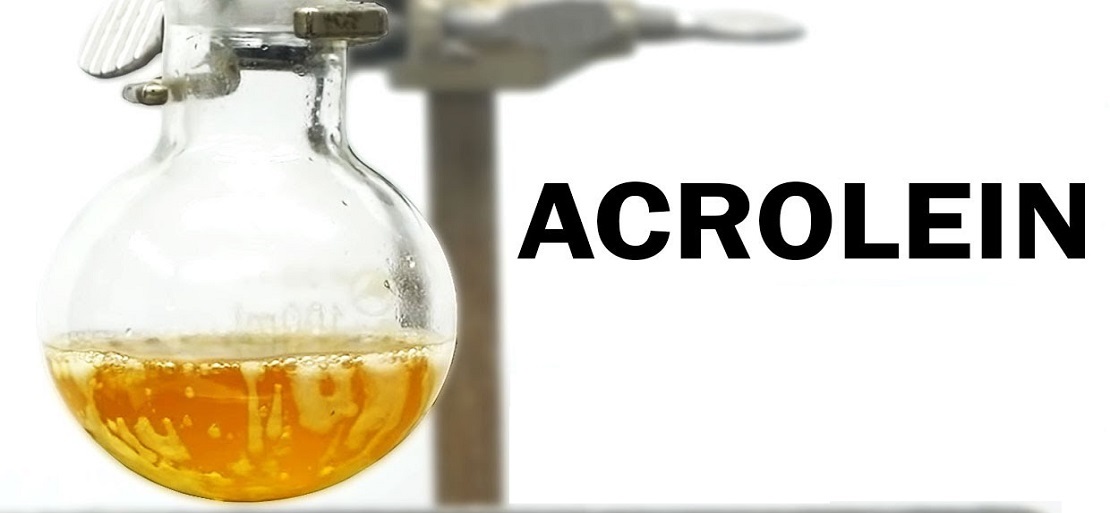 The commonest unsaturated aldehyde is acrolein, often referred to as 2-propenal. It is a colourless liquid with an unpleasant pungent odour. Petrochemical feedstocks including propylene and glycerine are used to make acrolein. Acrolein is primarily used as a speciality pharmaceutical and an essential intermediate.
Along with its applications ranging in the polymer and chemical industries, acrolein is fast gaining popularity. The enzymatic decomposition of propylene in the atmospheric oxygen is amongst the most widely used industrial methods for producing acrolein.
Industrially, acrolein is made by oxidising propene. Air is used as an oxygen supply, and metal oxides are used as based catalysts. This method produces about 500,000 tonnes of acrolein per year in Europe, and Japan. Additionally, the transitory production of acrolein produces all acrylic acid. The primary difficulty is the antagonistic overoxidation of this acid. Propane is a potential but difficult fuel to produce acrolein (and acrylic acid). When glycerol is co-generated in the production of biodiesel from vegetable oils or animal fats, this approach is appealing. Glycerol dehydration has been shown; however, it has not proven to be competitive with the petrochemical method.
Request Access For Regular Price Update of Acrolein
Industrial plastics and polymer sectors, trailed by agrochemicals, are among the major demand drivers for acrolein. Acrylic acid and methionin are both made with acrolein as a crucial intermediary. Acrylic acid polymers are typically used to produce emulsifiers, coatings, and adhesives. They are also included in diapers and sanitary napkins as super-absorbing agents. Acrolein is being used primarily as a speciality chemical, such as a biocide. This acrolein-based antimicrobial is used in irrigation canals to inhibit algal growth and submerged and floating weeds. It is also utilised as a biocontrol agent in drilling liquids and as a scavenger for hydrogen sulphide and mercaptants in the oil sector.
Another remarkable usage of Acrolein is herbicide to control the growth of immersed and hovering weeds and algae, in irrigation canals. Oilfield chemicals will also use a considerable volume of Acrolein in the range of water processing applications. However, to deal with the global depletion of crude oil sources, several prominent players have taken up a sustainable methodology.
Read More About Acrolein Production Cost Reports - REQUEST FREE SAMPLE COPY IN PDF
The North American demand for the product is anticipated to account for the biggest revenue share in the global market in the upcoming years. In terms of acrolein export and commerce, the United States is predicted to grow rapidly between 2021 and 2028, owing to the region's intermediate chemicals sector. Furthermore, the United States is the world's largest importer of acrolein biocide, influencing the regional market's revenue growth.
Due to major expansion in the polymer industry in this region, Asian Region market revenue is expected to expand at a rapid speed in the global market between 2021 and 2028. The major players in the acrolein market are Zibo Xinglu Chemical, Dow Chemical Company, Daicel Corporation, Evonik Industries AG, Arkema S.A., Hubei Shengling Technology Co., Ltd., Puyang Shenghuade Chemical, Hubei Jinghong Chemical, Wuhan Ruiji Chemical, and Adisseo.
About Author:
Prakhar Panchbhaiya
Senior Content Writer at Procurement Resource
Prakhar Panchbhaiya is an accomplished content writer and market research analyst. With over 4 years of experience in content creation and market analysis encompassing many industries, including pharmaceuticals, nutraceuticals, biochemistry, healthcare, ed-tech, and Food & Agriculture, he has been creating quality content for multiple sectors. He is a Biochemistry major with sturdy backing in a PG diploma in digital marketing, helping in the exhaustive content creation based on extensive research and competitive marketing.