The Market Overview of Ammonia and its Demand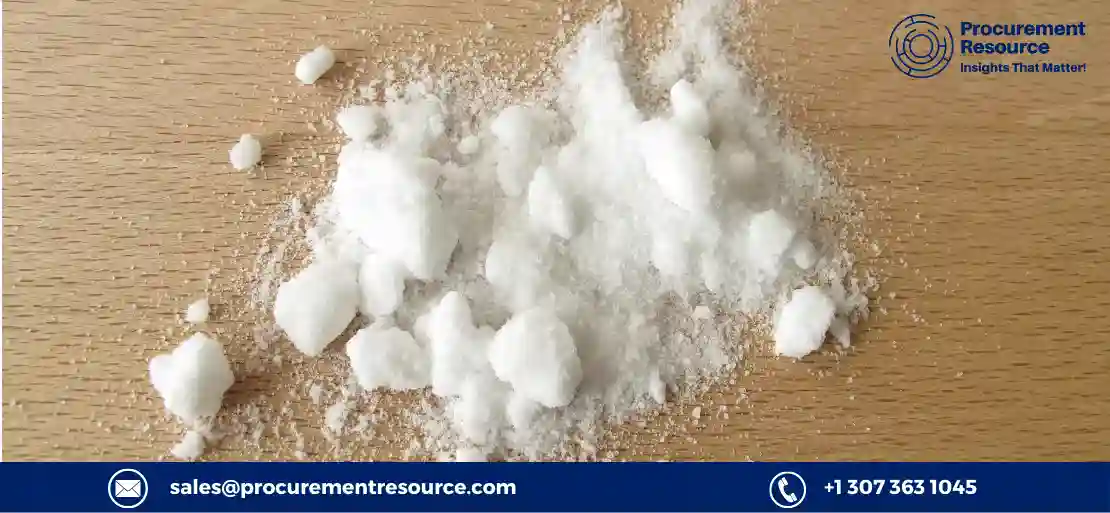 Ammonia: What is it?

Ammonia (NH3) is a colourless, alkaline gas that is among the most widely distributed nitrogen-containing substances in the environment. It is an irritant with a distinctively unpleasant fragrance that finds use in the commercial and industrial sectors. When breathed, it deposits in the upper airways because it is highly soluble in water.
Request Access For Regular Price Update of Ammonia
Ammonia serves as a precursor for the synthesis of amino acids and nucleotides, which is crucial for many biological activities. It is created by bacteria in the soil using plant material, organic matter, and animal and animal waste as feed.
Production of Ammonia

Despite being a major waste product produced during biological synthesis, industrial-grade ammonia plays a key role in the worldwide ammonia market. Ammonia is produced industrially by a variety of techniques, two of which are as follows.
Production of ammonia by partial oxidation of heavy oils. This process uses coal and heavy fuel oils as feedstocks to produce ammonia. The Air Separation Unit creates pure nitrogen and oxygen during this procedure. Additionally, gasification enters the scene, generating hydrogen from hydrocarbon and oxygen. Finally, the soot and the sulphur created are eliminated to provide industrially produced pure-grade ammonia.
Haber's method for producing ammonia uses hydrogen from natural gas to react with nitrogen to create ammonia, which is then utilised as a fertiliser. The process starts with the desulfurization of sulphur to produce hydrogen (from natural gas). In addition, methane is delivered to a primary reformer where it is produced to react with the hydrogen. The gas is then allowed to cool and combine with nitrogen to create ammonia.
Market Drivers of Ammonia

Ammonia is generated every year with a global market worth of about USD 60 billion. It is mostly used as fertiliser. The agricultural sector's constant need for the product drives the industry's growth. The government has increased its efforts to produce chemically treated fertilisers, which has given the major participants in the ammonia industry more options.
The market is benefiting from the agricultural development that is being necessitated by the rapid population rise and increased food consumption. Ammonia use and fuel conversion have drawn a lot of study attention. The idea of using it as a pure, environmentally benign liquid fuel is helping the ammonia market expand. The usage of ammonia is influenced by numerous different industries, such as mining, medicines, and textiles.
Recent Developments in Ammonia
On August 4, 2022, powerhouses in construction and engineering, KBR and McDermott International, agreed to a licencing agreement to provide combined solutions for KBR's exclusive ammonia technologies. The agreement, which combines KBR's leading technology with McDermott's global implementation skills, vision, and modularization knowledge, will serve as a response to the growing ammonia sector.
SABIC (Agri-Nutrients Company), in partnership with Aramco, received the top independent recognition in the world on August 4, 2022, as, a result of recognising "blue" hydrogen and ammonia production. German-born TUV Rheinland, a renowned independent testing, inspection, and certification organisation, bestowed the accolade. 37,800 tonnes of "blue" ammonia and 8,075 tonnes of "blue" hydrogen, it was given to SABIC AN in Jubail and to Aramco's fully-owned refinery (SASREF), also in Jubail.
Ammonia Price: Forecast and Trend

Asia
Due to the relaxed upstream costs throughout the aforementioned quarter, ammonia prices declined. Coal production and prices peaked in the early part of the year before stabilising. Due to the increase in operating costs caused by the drop in feedstock prices, the market saw a stockpile of goods.
Europe
Due to the skyrocketing prices of crude oil, ammonia price trends were on the air and scale in the European zone. Europe had high inflation rates as a result of the embargo on Russian oil exports.
North America
Due to the declining demand from the downstream sectors, ammonia prices decreased in the domestic US market. Despite decreasing feedstock and operating costs, supply and prices remained low as a result of purchasers' cautious purchasing behaviour in the face of interest rate increases and a slowing economy.
Key Market Players for Ammonia
Yara International
Qatar Fertiliser Company
Nutrien Ltd.
Jordan Phosphate Mines Company Limited
Eurochem Group AG
Yidu Xingfa Chemical Co. Ltd.
Yunnan Yuntianhua International Chemical Co. Ltd
Chemische Fabrik Budenheim KG
Innophos, Inc.
Maaden-Saudi Arabian Mining Company
Businesses today need to keep abreast of all the dynamics and trends that are affecting the commodities they cater to. From pricing trajectories to the demand-supply equation, procurement strategies can't afford to loosen the grasp over any factors that directly or indirectly impact the businesses considering the market volatility of various products. However, keeping tabs on all the reports and trends might not appear to be an easy sprint to make. That's when market experts at Procurement Resource come to the rescue.
Read More About Ammonia Production Cost Reports - REQUEST FREE SAMPLE COPY IN PDF
From price trend reports to production cost reports, Procurement Resource covers all the crucial industry insights considering the industries and products. With a thorough evaluation of products and the major dynamics affecting their growth, demand, production, pricing, and logistics, Procurement Resource has been helping businesses make phenomenal strides substantiated with the necessary insights.
About Author:
Prakhar Panchbhaiya
Senior Content Writer at Procurement Resource
Prakhar Panchbhaiya is an accomplished content writer and market research analyst. With over 4 years of experience in content creation and market analysis encompassing many industries, including pharmaceuticals, nutraceuticals, biochemistry, healthcare, ed-tech, and Food & Agriculture, he has been creating quality content for multiple sectors. He is a Biochemistry major with sturdy backing in a PG diploma in digital marketing, helping in the exhaustive content creation based on extensive research and competitive marketing.