Overview of Anhydrous Milk Fat and Its Increasing Demand in Food and Beverages Industry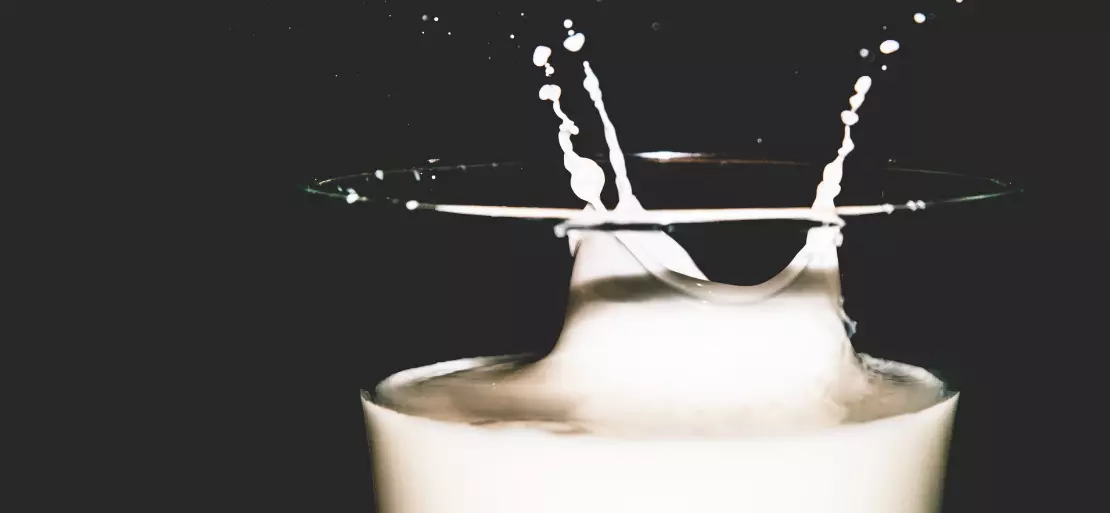 Anhydrous milk fat (AMF) is a product made from cream or butter that has had almost all the water and nonfat solids removed, resulting in a fat content that exceeds 99 percent of the total volume. Though anhydrous milk fat is a modern industrial product, its roots can be found in the ancient traditional cultures of India and Arab countries, where Ghee, a dairy product with more protein and a more distinct flavour than anhydrous milk fat, has been consumed for centuries.
The accessibility of sustaining anhydrous milk has played a significant role in driving market demand. Preservatives are increasingly being used to produce dairy and bakery products such as packaged yoghurt, cakes, and chocolates. The popularity of milk-flavoured shakes and chocolates has also fueled the expansion of the global anhydrous milk fat market.
The medical benefits of reconstituted milk have become known to the public due to the healthcare industry's efforts to educate the public. Furthermore, the production of lactose-free milk has opened new opportunities for growth in the global anhydrous milk fat market. In recent years, research in the food and beverage industry has gained traction.
Request Access For Regular Price Update of Anhydrous Milk Fat
Because of its high thermal stability and extended shelf life, AMF has become more popular as an active component. Anhydrous milk fat can be stored at low temperatures for several months, whereas butter goes rancid after a while and requires at least –25°C to be stored. Unlike butter,
AMF can be transported without temperature control, increasing its features and functions and ease of use. This is anticipated to drive anhydrous milk fat growth in developing regions, particularly the Asia Pacific. There is a lack of supply chain infrastructure and proper storage facilities, reducing refrigerated products to major urban agglomerations.
Because AMF is easy to mix into other products, it is used as an ingredient in a variety of products such as caramels, toffees, chocolate, and imitation chocolate, fudges, flavours recombined UHT milk, evaporated milk, ice cream, cheese and yoghurt, soups and sauces, dairy spreads, and so on. This is expected to drive the growth of AMF between 2018-2028. Furthermore, demand for anhydrous milk fat as an ingredient in the dairy industry has increased because it provides firmness, plasticity, lubricity, viscosity, and compatibility with other fats.
Read More About Anhydrous Milk Fat Production Cost Reports - REQUEST FREE SAMPLE COPY IN PDF
Due to the growing trend of clean label products, modern consumers read ingredient lists and labels carefully and want complete control over what they eat. They are opting for more natural food products daily. Anhydrous milk fat ticks all the boxes because it contains no additives, imparts good dairy flavour, and is naturally sourced. It is expected to supplement the market growth of anhydrous milk fat shortly.
North America's market is expected to expand significantly during 2022-2027. The region's high adoption of advanced technology and prominent players are likely to provide abundant opportunities for market growth, while the Asia Pacific region is expected to offer considerable opportunities in this market and is likely to expand at the highest CAGR percentage up till 2027.
Murray Goulburn, Flechard SAS, Arla Foods Ingredients Group P/S, Dairy Crest Group plc, Royal VIN Buisman, FrieslandCampina, Uelzena Ingredients, Fonterra Co-operative Group Limited, Corman SA, Ornua, Groupe Lactalis S.A., Land O'Lakes, Inc., Glanbia ingredients, Gaylea, Agropur, Flanders Milk, Marsh's Dairy Products, Meadow Foods are significant players in anhydrous milk fat market.
About Author:
Prakhar Panchbhaiya
Senior Content Writer at Procurement Resource
Prakhar Panchbhaiya is an accomplished content writer and market research analyst. With over 4 years of experience in content creation and market analysis encompassing many industries, including pharmaceuticals, nutraceuticals, biochemistry, healthcare, ed-tech, and Food & Agriculture, he has been creating quality content for multiple sectors. He is a Biochemistry major with sturdy backing in a PG diploma in digital marketing, helping in the exhaustive content creation based on extensive research and competitive marketing.