Overview of Crude Soyabean Oil Global Market, Its Benefits, and Applications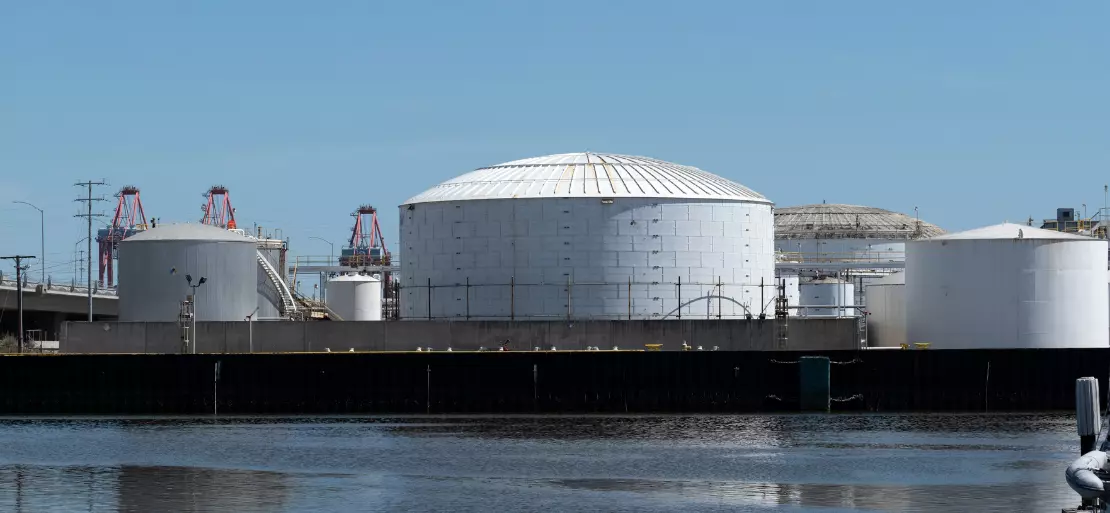 Soybean oil in its raw form is a vegetable oil that still requires refinement. The oil is sold in bulk, both crude and processed. The crude soyabean oil has a pale yellow colour and has a fluid fluidity. It is widely used in commercial and household settings to prepare various delightful foods. Soya seeds are used to produce soybean oil which is one of the most popular cooking oils on the market and is in high demand because of their delicious flavour and high nutritional content.
The current trans-isomer crisis is another motivation to alter the fatty acid composition of soybean oil through plant breeding and genetic engineering. Soybean oil is the most common oil in the United States, and it is partially hydrogenated before being utilised in margarine and shortenings. The soybean plant used for seed production is an annual leguminous plant generally bushy and erect, meaning it grows upright. Plant heights typically range from 40 to 100 cm, and they are heavily branched with well-developed roots. Each plant produces one to four tiny pods, each carrying four spherical, yellow to black seeds. The leaves are trifoliate, with three oval or lanceolate leaflets borne on a long petiole, and they are alternating and vary in shape.
Request Access For Regular Price Update of Soybean Oil
Soy oil printing inks are utilised by more than 90% of daily newspapers in the United States and a quarter of the 50,000-plus commercial printers in the country and are extensively used worldwide. Depending on the printing use, these inks comprise unaltered oils and a variety of different pigments and resins. Newspaper inks, for example, have 50–75% soybean oil, whereas sheet-fed printing, heat-set, and cold-set printing inks contain 20–30% soybean oil. The invention of a de-inkable soy resin-based toner for printers, copiers, and fax machines is a recent soy ink innovation. Battelle and the Ohio Soybean Council collaborated on this invention, winning R&D magazine's Annual 100 Innovation Award in 2003.
Over the last two months, dry weather in South America has drastically reduced anticipated soybean yields and production. The combined total 2021-2022 soybean crop in Brazil, Argentina, and Paraguay was a record in the original USDA estimate in May 2021, but it is currently predicted to be the weakest harvest since 2018-2019. Soybean production in these three nations has decreased by more than 18 million tonnes since the December 2021 WASDE, with Brazil down 7%, Argentina down 9%, and Paraguay down 37%. South American soybean exports have been reduced by about 6 million tonnes this month and have decreased by 2 million tonnes. Smaller production in Brazil is projected to have a bigger impact on the export market.
Read More About Soybean Oil Production Cost Reports - REQUEST FREE SAMPLE COPY IN PDF
Similarly, worldwide soybean imports are no longer predicted to reach new highs in 2021-2022. Global soybean meal consumption growth is expected to fall below 2% for the first time in this forecasting cycle. Consumers are anticipated to import fewer soybeans and counterbalance smaller supplies by drawing down stocks, decreasing soybean meal consumption, or substituting other protein meals due to tighter supplies supporting higher prices.
South American soybean market dynamics are shifting, boosting exports of the 2017 US soybean harvest. Soybean export prices in the United States have increased by 25% from the December WASDE due to rising soybean prices in South America. Furthermore, limited South American supplies at the start of the US harvest and throughout the peak soybean export season in October 2022 can improve US exports.
For example, ending stockpiles in Brazil is expected to be just 2 million tonnes higher in September 2022 than two years ago, which coincided with a record export pace of U.S. soybeans at the start of the 2020-2021 marketing year. Suppose import demand in China and other key countries remains stable this year. In that case, U.S. soybean exports in 2022-2023 appear to be well-positioned to benefit from both tight South American exportable supply and high prices.
REQUEST FREE SAMPLE of Soybean Oil Industry Report
As a result of the reduced South American harvest and predicted restricted stocks, and the fading soybean and meal trade, soybean prices have risen. Soybean export prices have risen to near-decade highs of USD 640/tonne in Argentina and USD 627/tonne in Brazil as of February 7.
Soybean export prices in Argentina and Brazil have increased by 17% and 22%, respectively, since the release of the WASDE in December 2021. A large portion of these price gains is due to expected tight soybean stocks in Argentina and Brazil at the end of September 2022, which are forecast to be at an 8-year-low at a combined 45 million tonnes.
About Author:
Prakhar Panchbhaiya
Senior Content Writer at Procurement Resource
Prakhar Panchbhaiya is an accomplished content writer and market research analyst. With over 4 years of experience in content creation and market analysis encompassing many industries, including pharmaceuticals, nutraceuticals, biochemistry, healthcare, ed-tech, and Food & Agriculture, he has been creating quality content for multiple sectors. He is a Biochemistry major with sturdy backing in a PG diploma in digital marketing, helping in the exhaustive content creation based on extensive research and competitive marketing.