The Market Overview of Gasoline and its Increasing Demand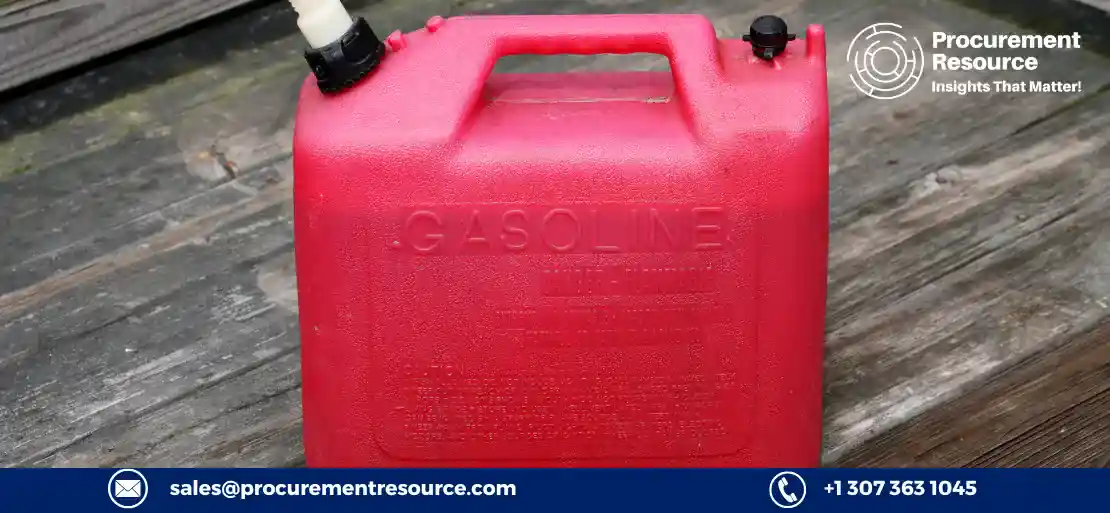 Gasoline and its Uses
Gasoline is a combination of liquid aliphatic and aromatic hydrocarbons and is a by-product of petroleum. It is a highly flammable liquid with a transparent hue and a distinctive gassy odour.
It is typically produced when crude petroleum oil is refined, which includes fractional distillation, isomerisation, and aromatisation. Due to its high combustible energy, it is the ideal transportation fuel for marine vessels, propeller aircraft, recreational vehicles, and internal combustion engines with spark ignition.
In addition, to improve its performance as a fuel, it is frequently combined with additives including antioxidants, lubricants, and anti-knock agents.
Request Access For Regular Price Update of Gasoline
Due to gasoline's significant advantages, including improved burning rate, high acceleration, and low noise output, it is widely used as a motor fuel around the world. It is easily accessible through gasoline retail filling stations, mixing facilities, and oil refineries.
Gasoline Price Trend 2022
After the most recent EIA data revealed that US gasoline production fell by 1.678 million barrels in the week ending December 30, 2022, the worst weekly decline ever recorded, gasoline futures modestly increased to about USD 2.3 per gallon.
In addition, the report revealed that US inventories decreased by 346 thousand barrels rather than the market's anticipated 486 thousand reductions, which also impacted the gasoline production costs. WTI crude futures increased more than 1% to almost USD 74 per barrel in the meantime after major US pipeline operator Colonial announced that Line 3 had been shut down for unforeseen maintenance.
Key Market Players
Gazprom PAO,
Royal Dutch Shell Plc,
Exxon Mobil Corporation,
PetroChina Company Limited,
BP Plc
Market Drivers
The market is primarily driven by the expanding need for effective motor fuels worldwide. This can be linked to rising auto sales and an increase in the number of transportation options. The fast modernization of gasoline production and its use in a variety of products, such as portable generators, landscaping tools, and power tools and machinery, is also fostering an optimistic view for the industry.
Additionally, the growing demand for gasoline in power plants for a variety of industrial applications and power generation is boosting the market's expansion.
Read More About Gasoline Production Cost Reports - REQUEST FREE SAMPLE COPY IN PDF
The simple availability of the product at multiple gas stations also fuels the demand. Other factors influencing the market include the rising levels of disposable income among the general population, a notable increase in the production of automotive components, significant expansion in the aviation sector, widespread adoption of high-end sports cars, and extensive research and development (R8D) activities carried out by key players.
Regional Outlook in the Market of Gasoline
Gasoline usage is highest in North America. The majority of cars are driven in the USA and Canada, where gas is also less expensive than in the rest of the world. Also a significant bloating of the gasoline market in Asia-Pacific is expected.
Numerous nations, including Australia, China, Japan, India, and others, are expanding at a healthy rate. Sales of gasoline will increase due to the region's growing automotive usage.
As a part of their strategic reserves and as a move towards energy security, nations like India, China, the United States, and others are keeping a certain amount of gasoline. The gasoline market is predicted to increase quickly in the G5 countries. The gasoline market is anticipated to experience consistent growth throughout Europe.
About Author:
Prakhar Panchbhaiya
Senior Content Writer at Procurement Resource
Prakhar Panchbhaiya is an accomplished content writer and market research analyst. With over 4 years of experience in content creation and market analysis encompassing many industries, including pharmaceuticals, nutraceuticals, biochemistry, healthcare, ed-tech, and Food & Agriculture, he has been creating quality content for multiple sectors. He is a Biochemistry major with sturdy backing in a PG diploma in digital marketing, helping in the exhaustive content creation based on extensive research and competitive marketing.