The Market Overview of Soda Ash and its Growing Demand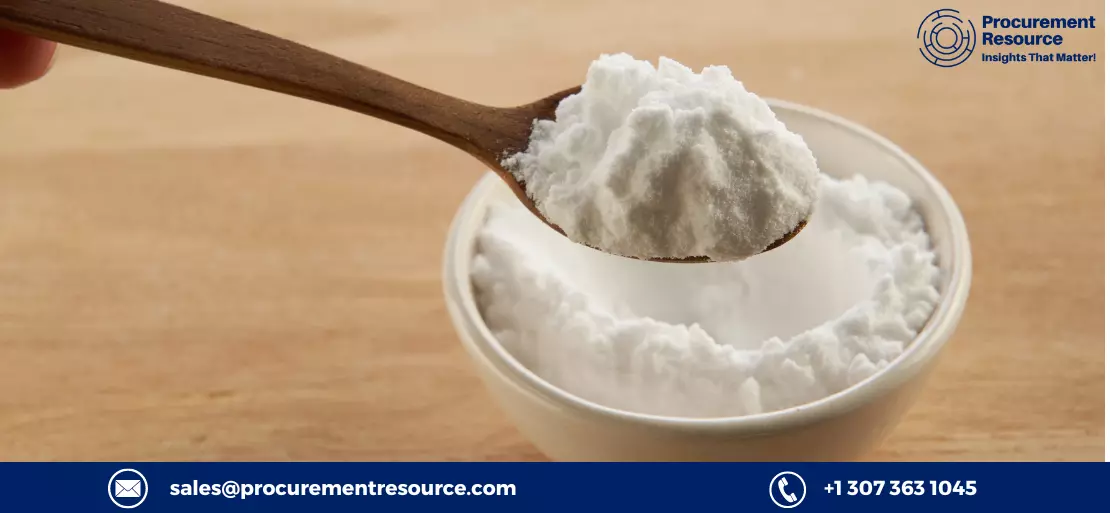 Soda Ash: Definition

Soda ash or sodium carbonate is an inorganic compound. The chemical formula of soda ash is NaCO and its molecular weight is 105.9888 g/mol.
The density of soda ash is 2.54 g/cm³. Its melting point and boiling point are 851 °C and 1,600 °C, respectively. It is also referred to as soda crystals and washing soda.
The simple dissolving of soda ash in water yields alkaline solutions. In the conventional method for producing soda ash, plants that grow well in soil that is high in sodium are burned and their ashes are then gathered.
Request Access For Regular Price Update of Soda Ash
Soda ash is dissolved in water to create sodium and carbonic hydroxide. When it is at its purest form, it has a powdered white appearance.
This blog contains detailed information on soda ash production process, as well as pricing trend, key competitors,
Soda Ash Production Process

Soda ash is most frequently made via the Solvay process (until the Wyoming trona deposits were found). In the Solvay process, sodium chloride is soaked or filled with ammonia and carbon dioxide and maintained at a relatively low temperature. As a result of many chemical reactions, sodium hydrogen carbonate is produced.
The produced chemical is almost totally precipitated since it is only very slightly soluble in the presence of sodium ions. This is then eliminated via the filtration process, and after that, it is burnt to create soda ash.
The Leblanc process, which was the first successful industrial method for producing soda, is another method.
Soda Ash Price Trend

North America
In North America, there has been a decline in the market for soda ash. Lower export and import prices, as well as muted domestic bids from the downstream glass manufacturing sector, all contribute to the drop in soda ash pricing in the USA.
In the meantime, a decline in downstream production activities has occurred with intense pressure on input costs as a result of an increase in energy expenses brought on by the impending winter season's usage. Additionally, declining offtakes led to the closure of Covestro, the main chemical factory making chlor alkali, at the end of this year in Texas for the local market.
Asia Pacific
In December 2022, the Soda Ash market increased, indicating conflicting sentiments. The domestic market's weak downstream offtakes and plentiful supply contributed to the decrease in Soda Ash prices in October and November.
Due to COVID restrictions and decreased consumer confidence, downstream soda ash production costs declined in the Chinese market. The prices of soda ash in Asia were adversely affected by adequate stock availability and a wait-and-see purchasing mentality.
High inflation also caused the currencies of China and South Korea to lose value relative to the US dollar, which put pressure on Soda Ash production throughout Asia. Due to a recovery in demand from the glass manufacturing sector and rising offers in solar panel manufacture, the commodity price increased in December 2022.
Europe
Soda Ash prices in the European market have shown a downward tendency. Low demand for downstream glass manufacture in Germany and high input costs put pressure on soda ash pricing. The European energy crisis has increased energy prices, which has reduced downstream production operations there.
Read More About Soda Ash Production Cost Reports - REQUEST FREE SAMPLE COPY IN PDF
Additionally, the pricing dynamics of soda ash in Europe were impacted by the escalating market uncertainty and the decline in export offers for the commodity.
Key Players in the Soda Ash Market
Searles Valley Minerals (US)
Ciner Assets Organization (US)
Beginning Vitality LP (US)
Solvay (Belgium)
Genesis Alkali
Tata Chemicals Ltd (India)
Shandong Haihua Bunch (China)
GHCL Constrained (India)
Sisecam Bunch (Turkey)
Ciech SA (Poland)
Nirma Constrained (India)
OCI COMPANY Ltd (South Korea)
Soda Ash Producing Countries

The top soda ash producing countries are United States, China, Botswana, Uganda, Kenya, Mexico, Peru, India, Egypt, South Africa, and Turkey.
Industrial Applications
Soda ash is a component used in the molten glass shaping process during the glass-making process. This method involves the transformation of silicon dioxide and calcium oxide from the raw glass into silica, calcium oxide, and sodium carbonate through a series of reactions that happen at high temperatures, allowing for the more efficient removal of soda ash from the raw glass.
The soap production industry uses soda ash to create a range of laundry detergents. In two crucial processes, soda ash plays a key role. It is used to remove extra glycerol from fatty acids through a process called washing soda ash.
It is used in industrial equipment that needs to be dried after cleaning as an aeration or drying method.
It is also used in dehydrated foods and other table salt products as a vital ingredient. It is also present in many food items, including crackers and oretzels.
It is employed in the production of paper. Adding soda ash to the paper-making process increases the papery pulp's intensity by enhancing its water-retentive properties.
About Author:
Prakhar Panchbhaiya
Senior Content Writer at Procurement Resource
Prakhar Panchbhaiya is an accomplished content writer and market research analyst. With over 4 years of experience in content creation and market analysis encompassing many industries, including pharmaceuticals, nutraceuticals, biochemistry, healthcare, ed-tech, and Food & Agriculture, he has been creating quality content for multiple sectors. He is a Biochemistry major with sturdy backing in a PG diploma in digital marketing, helping in the exhaustive content creation based on extensive research and competitive marketing.