Pistachios, Not Just Snacks, But Beholds Several Benefits Leading to Its High Market Demand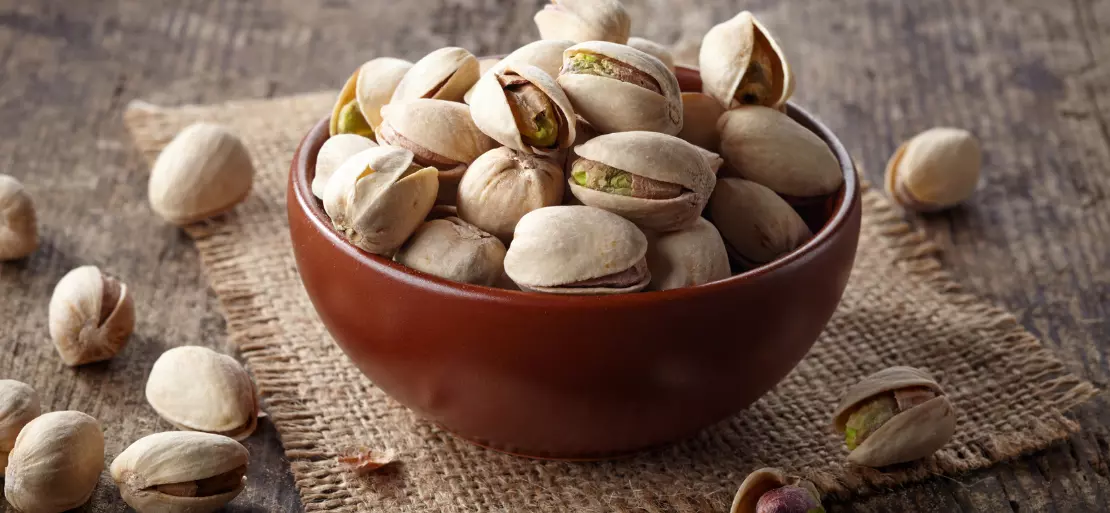 Pistachios are the seeds from the pistachio tree, which are originated in the Middle East and Central Asia. Pistachios are commonly consumed as snacks and in food preparations by people worldwide. The seeds can be eaten or roasted raw with seasoning to add flavour. Pistachios, a popular nut, are healthy, tasty, and provide various health benefits due to their high antioxidant and low-fat content, improving immunity.
These pistachios seeds have numerous benefits, including a lower risk of cardiovascular disease and diabetes and an improved digestive system, immune system, and nervousness, which improves body metabolism. One of the critical developments observed in the global pistachio market is that various food producers, particularly in the snack and dessert fields, are shifting their focus to winding out pistachio-flavoured products to capitalise on flavour. The changing consumer lifestyle, rapid urbanisation, and high disposable income are driving up demand for healthy on-the-go convenience foods and snacks.
Request Access For Regular Price Update of Pistachio
Consumer's food consumption habits are changing, as is their willingness to spend on such a healthy snacks segment, resulting from rapid urbanisation. Additionally, these products are gaining popularity among vegans and health-conscious consumers. As a result, these factors tend to drive the global pistachio market. The world's largest producer of pistachios is North America, accounting for 58 percent of total production.
The United States was the top exporting country, occupying around 46 percent of global exports. The main markets for U.S. pistachios were China and the European Union. Turkey and Greece are two countries that export pistachio to the U.S. market to meet domestic demand. In North America, the fertile soil, hot and dry climate, and moderately cold winters provide ideal growing conditions for pistachios.
Read More About Pistachio Production Cost Reports - REQUEST FREE SAMPLE COPY IN PDF
According to researchers at North Carolina State University's Plants for Human Health Institute, pistachio hulls are a rich resource for value-added products with potential applications in the pharmaceutical and food supplement industries. The researchers added that the pistachio hulls contain a phytochemical composition comprising a blend of anacardic acid homologues, well-known for their anti-inflammatory, antioxidant, and pharmacological activities.
This opens new possibilities for the use of pistachio hulls in nutraceuticals. Pistachio hulls contain more flavonoids and phenolics than other vegetables and fruits known to be high in polyphenols. Disease prevalence has increased significantly around the world due to unhealthy eating habits and a lack of knowledge about food safety. Consumers are focusing more on healthy eating habits to avoid health problems such as food poisoning, high cholesterol, and obesity.
Growing concern about toxins in various food products due to pesticides and chemical fertilisers in farming has enhanced the demand for organic food products, whether vegetables, fruits, or nuts. Because pistachios are used in food processing industries and eaten as snacks, the organic variety is becoming more popular. Furthermore, the increasing use of pistachios as a flavouring agent will drive their food and beverage industry demand. The Wonderful Company LLC, Germack Pistachio Company, Primex Farms, LLC, Horizon Growers, Nichols Pistachio, Keenan Farms, Santa Barbara Pistachio Company, Hellas Farms LLC, Del Alba International, and Ready Roast Nut Company are the major players in the market of Pistachio.
About Author:
Prakhar Panchbhaiya
Senior Content Writer at Procurement Resource
Prakhar Panchbhaiya is an accomplished content writer and market research analyst. With over 4 years of experience in content creation and market analysis encompassing many industries, including pharmaceuticals, nutraceuticals, biochemistry, healthcare, ed-tech, and Food & Agriculture, he has been creating quality content for multiple sectors. He is a Biochemistry major with sturdy backing in a PG diploma in digital marketing, helping in the exhaustive content creation based on extensive research and competitive marketing.