Popularity of Bromine as a Chemical Compound in the End-User Sectors is Propelling the Global Market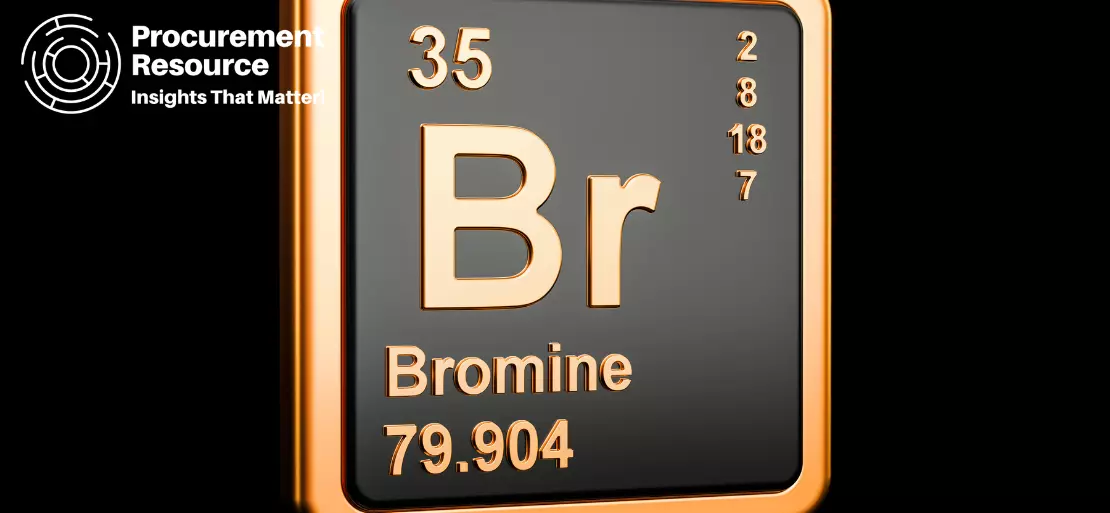 With the Atomic Number 35, bromine is a chemical element and has an electric configuration of [Ar] 4s²3d104p5. It is red- brown coloured liquid which is volatile at the room temperature. On the periodic table, it comes at 17thplace.
Bromine was discovered by Antoine Jérôme Balard, Carl Jacob Löwig. It is symbolised by Br and has odour which is like the bleach. It is decipherable crystalline mineral halide salt and is separated from saline pools. There are various derivates of bromine which includes organobromine, clear brine fluids and hydrogen bromide.
By the end user, it is segmented in the industries like oil and gas, textiles, chemicals, and pharmaceuticals etc. The largest used industry and which is projected to see market growth during the predicted timeframe is chemical industry for the bromine sector.
Request Access For Regular Price Update of Bromine
Based on geography, the market of bromine is fragmented into the countries like Middle east, Africa, Asia Pacific, Europe, Latin America, North America which are anticipated to grow during forecast period.
Due to exploration of oil in Mexico, the consumption of the chemical element is hence increased in Latin America as well. Because of the hazardous nature and environmental regulations, Europe and North America are inclined towards the limited consumption of the brominated flame retardants.
United States is main importer of the element bromine. The automotive sector is in the main driver and in demand for bromine. In Germany, Usage of bromine as a retardant of the flame is boosting up and hence the country accounts for uplifted market share and exports it among all the commodities.
Read More About Bromine Production Cost Reports - REQUEST FREE SAMPLE COPY IN PDF
Countries like Spain, United Kingdom, and France are using it in the batteries of electric cars as an emission reducing compound to reduce the pollution in the environment.
Bromine employed as an anti-knock fluid as well as in water treatment projects which is a very prime occurrence, but its use is involved now and has been gaining popularity with wide scopes in terms of the application. The batteries of zinc-bromine are used in many projects and is predicted to increase the market size of bromine industry. It is moderately lucrative one in the sector of mining because it is a naturally occurring element.
Many compounds related to the bromine are used in the manufacturing of the analgesics and sedatives as well as in the industry of pharmaceuticals. They are even added to foams of the furniture, for electronics and textiles as well as to plastic castings to make them less flammable.
In addition, bromine also helps in reducing the emissions of the mercury from the coal-based power plants and the industries. Bromine additives acts like a emission control equipment by the conversion of elemental mercury into the oxidised form.
The prominent companies which are involved in the market of bromine are Albemarle Corporation, Gulf Resources Inc, Hindustan Salts Limited, Honeywell (international INC, Israel Chemicals Limited, LANXESS CORPORATION, PEREKOP 'Bramine, TATA CHEMICALS LIMITED, TETRA Technologies, INC., Tosoh Corporation.
About Author:
Prakhar Panchbhaiya
Senior Content Writer at Procurement Resource
Prakhar Panchbhaiya is an accomplished content writer and market research analyst. With over 4 years of experience in content creation and market analysis encompassing many industries, including pharmaceuticals, nutraceuticals, biochemistry, healthcare, ed-tech, and Food & Agriculture, he has been creating quality content for multiple sectors. He is a Biochemistry major with sturdy backing in a PG diploma in digital marketing, helping in the exhaustive content creation based on extensive research and competitive marketing.