Rising Demand for Chocolate Liquor and Its Market Overview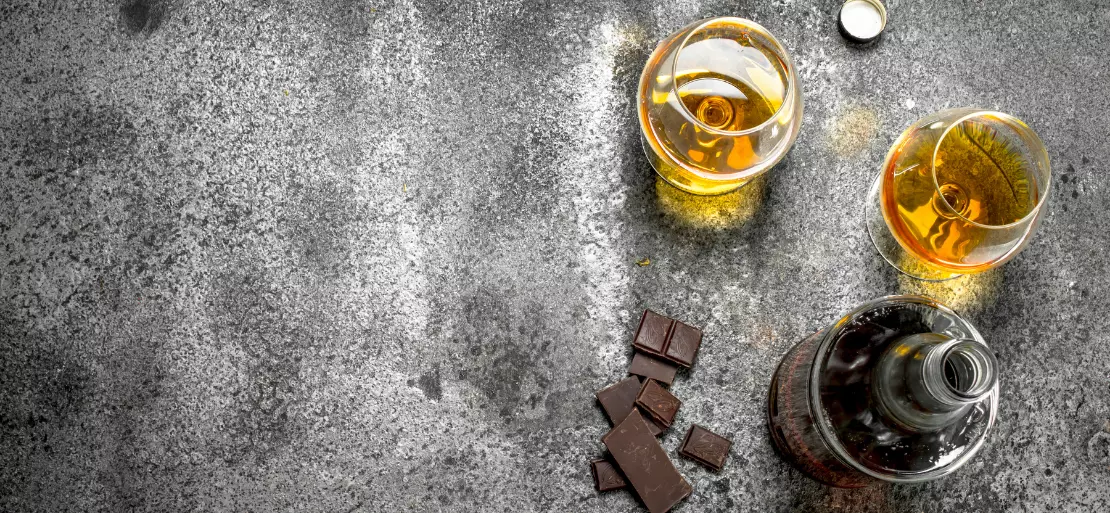 Chocolate liquor or cocoa liquor is a solid or semi-solid form of pure cocoa mass. It contains roughly equal amounts of cocoa solids and cocoa butter, just like the cocoa beans from which it is made. It is made from fermented, dried, roasted cocoa beans that have been separated from their skins. The cocoa mass is melted to form the liquor, which is either separated into cocoa solids and cocoa butter or cooled and moulded into raw chocolate blocks. Chocolate liquor's primary application is in the production of chocolate.
Because the time required to prepare these drinks is less, the use of cocoa liquor in beverages has increased, particularly among the working population. Furthermore, the presence of cocoa liquors allows these drinks to function as energy boosters. Manufacturers are introducing chocolate-infused drinks worldwide to attract a large customer base. This will be beneficial to the cocoa liquor market.
Request Access For Regular Price Update of Chocolate Liquor
Consumers worldwide are seeking more indulging experiences in terms of texture, flavour, and colour, which is inspiring innovation in the cocholate liquor market. Chocolate and vegetable flavours are becoming increasingly popular in a variety of applications. For example, mixing chocolate flavours with beetroot in cakes and incorporating kale flavour in chocolate bars are two of the most recent trends combining chocolate flavours with vegetables. These chocolates with beetroot and kale contain cocoa liquor, which improves the texture and flavour. Aside from that, consumers are eager to experiment with different textures in their food. Chocolate liquor is also widely used to provide a variety of shades and colours. To enhance the flavour of chocolates, unsweetened cocoa liquor is used. It can be easily mixed with chocolate to achieve a more intense colour and flavour and create signature chocolate recopies.
Read More About Chocolate Liquor Production Cost Reports - REQUEST FREE SAMPLE COPY IN PDF
Germany is expected to have a market share of more than 18.3 percent in Europe. The presence of the world's leading chocolate manufacturers in Germany is to be held as one of the reasons for the high demand for cocoa liquor. Germany has Europe's largest chocolate-making industry, which primarily uses bulk beans. Germany exports a significant portion of its chocolate output, making it one of the world's leading exporters of chocolate products. Moreover, it is highly famous for the chocolate market with numerous opportunities for producers, both bulk and speciality. Besides, Germany is a significant chocolate consumer, ranking second in Europe regarding per capita chocolate consumption.
REQUEST FREE SAMPLE of Chocolate Liquor Industry Report
Furthermore, in the Asia Pacific region, India is the world's second-largest food producer, trailing only China, and has the potential to overtake China in the food and agriculture industries. Although the bakery industry in India is burdened with trends and problems, it is the most important segment of the country's processed food industry leading to the growth of ingredients like chocolate liquor. The Indian bakery industry has a manufacturing advantage because it has a plentiful supply of chocolate liquor which is one of the primary ingredients. The leading players in the global chocolate liquor market are Cargill Inc., The Archer Daniels Midland Company, United Cocoa Processor, Inc., Blommer Chocolate Company, Nestlé S.A, Valrhona, and Barry Callebaut.
About Author:
Prakhar Panchbhaiya
Senior Content Writer at Procurement Resource
Prakhar Panchbhaiya is an accomplished content writer and market research analyst. With over 4 years of experience in content creation and market analysis encompassing many industries, including pharmaceuticals, nutraceuticals, biochemistry, healthcare, ed-tech, and Food & Agriculture, he has been creating quality content for multiple sectors. He is a Biochemistry major with sturdy backing in a PG diploma in digital marketing, helping in the exhaustive content creation based on extensive research and competitive marketing.