Shortage of Milling Wheat may Drive Millers to Use Feed Grade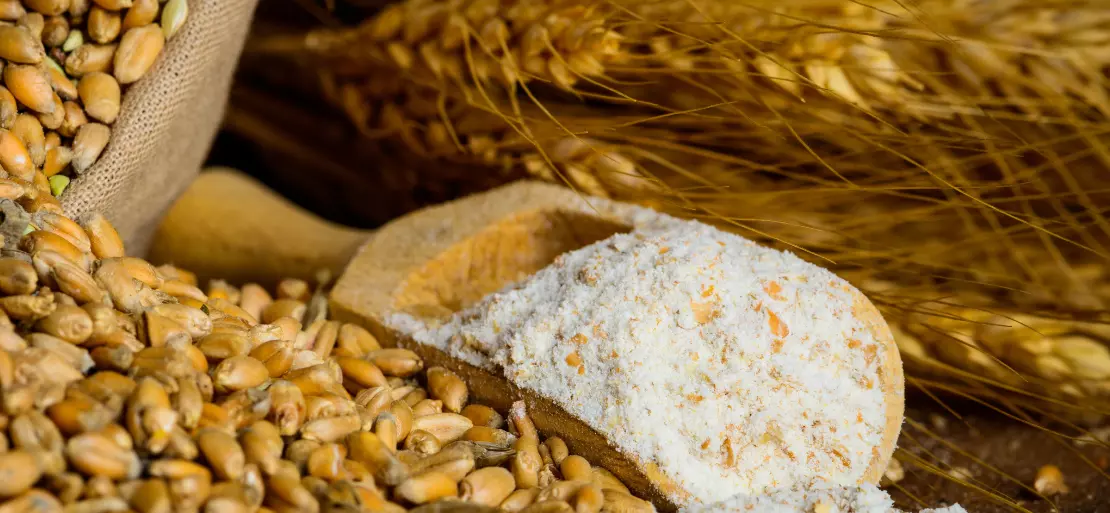 Procurement Resource offers the newest prices for Milling Wheat in its latest insights. Each price database is safeguarded by a logical and easily understandable graphing device that delivers a series of functionalities. This incorporates configuration of price sequences over a user-defined time; evaluation of product movements across several countries; customisation of price currencies and units; and extraction of price data as excel files that can be used offline.
A rigid international balance sheet and elevated prices of milling wheat are expected to drive its primary customers to increase their demand for the replacement product, which is at present categorised as feed wheat, which would further squeeze the worldwide corn balance sheet.
Request Access For Regular Price Update of Milling Wheat
Dan Basse, president of the US agricultural advisory AgResource stated in the GrainCom conference held in Geneva in May 2022 that with Ukraine's wheat exports going down substantially due to the Russia-Ukrain war and provided India's current export limitations on wheat shipments, the worldwide milling wheat supply for 2022-23 marketing year (July-June), may perhaps result in the drop of demand by 10mn t.
Hence, a prospective solution for significant milling wheat-consuming nations can be the utilisation of feed wheat as a milling product. As per the market contributors, feed wheat may be employed as a raw material for the production of flour, with wheat classed as feed grade at times on the basis of its test weight and not adulteration or quality dimensions.
Read More About Milling Wheat Cost Reports - REQUEST FREE SAMPLE COPY IN PDF
Because of this reason, many countries may follow Spain in utilising feed wheat in manufacturing flour, which the country began doing due to the sharp rise in the price of the milling wheat that aggravated after Russia attacked Ukraine in February 2022.
Furthermore, the rise in wheat prices is anticipated to continue to get help from adverse weather conditions in numerous producing and exporting countries, and the enduring logistics problems in Russia which is an important exporter and benefitting from the weather conditions advantageous to produce wheat.
In its newest report named World Agricultural Supply and Demand Estimates, the US Department of Agriculture (USDA) forecasted 2022-23 global wheat exports at 204.89mn t in comparison to 199.89mn t in the current marketing season, with imports estimated at 201.26mn t. Nevertheless, even this can be a hopeful projection of export since the wheat exports from India may see plummeting revisions in future reports on drastically lower production triggered by extreme weather conditions.
The wheat millers upgrading feed wheat quality to milling wheat grade would relieve the international supply crisis that is presently felt on the wheat market. However, this would tighten the corn balance sheet since the feed wheat prices may increase further and reach the milling price level, additional animal feed manufacturers would shift to corn.
This could be the scenario specifically in the case of Southeast and East Asia, where manufacturers have now shown flexibility in feedstock by replacing cancelled quantities of corn supply from Ukraine with shipments from the Indian Wheat market. With the new law passed that has raised the permitted ethanol percentage in petrol for instance in the US, the worldwide corn rudiments are already constricted.
About Author:
Prakhar Panchbhaiya
Senior Content Writer at Procurement Resource
Prakhar Panchbhaiya is an accomplished content writer and market research analyst. With over 4 years of experience in content creation and market analysis encompassing many industries, including pharmaceuticals, nutraceuticals, biochemistry, healthcare, ed-tech, and Food & Agriculture, he has been creating quality content for multiple sectors. He is a Biochemistry major with sturdy backing in a PG diploma in digital marketing, helping in the exhaustive content creation based on extensive research and competitive marketing.