Five Steps to Sourcing Dairy Responsibly-Milk Procurement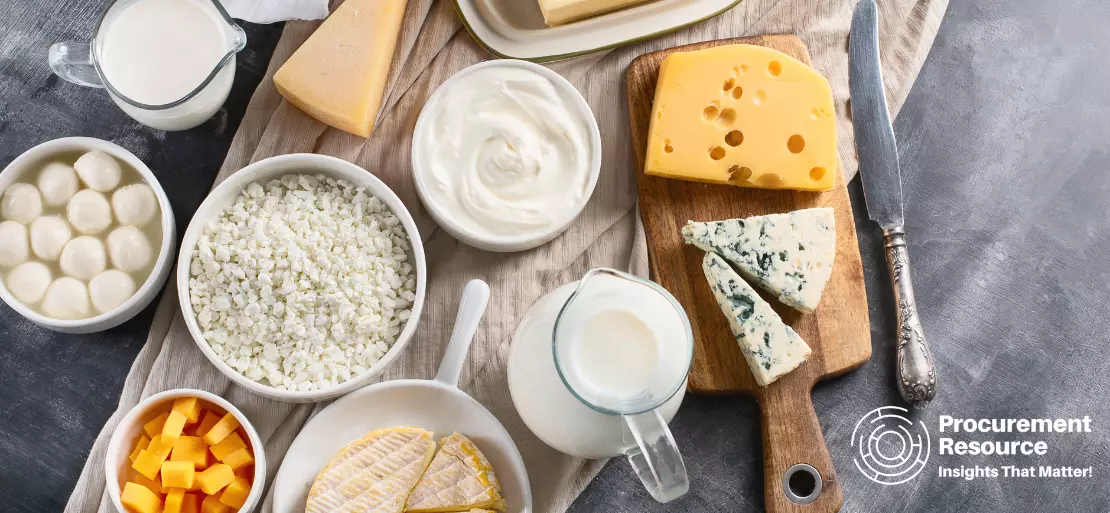 Responsible procurement requires long-term goals and results. Therefore, these frameworks put in place can help dairy companies comprehend ways to achieve responsible milk procurement practices. Also, considering the distension in the consumption of milk and its derivatives, it becomes cardinal for the dairy industries and the allies to ensure a fool-proof procurement strategy.
1. Identifying Risk and Vulnerability
A dairy company must determine risks and vulnerabilities within its milk supply chain to enhance its milk sourcing to be more reliable. These risks and vulnerabilities can comprise everything that can damage the reputation of the dairy company and negatively impact society and the environment. The risks may include unethical practices, unfair labour practices, pollution, and environmental harm.
Request Access For Regular Price Update of Raw Milk
It should keep a check on any incidences of the exploitation of migrant workers from where the milk is being sourced. Moreover, it should ensure the traceability and transparency of the transportation and payment of milk and minimising the risk of milk contamination or fraud.
After all the risks have been determined in the milk supply chain, the targets for ethical sourcing can be put in place. For instance, setting up a supplier framework where it is vital to demonstrate the production of high-quality milk by the producers while fulfilling the requirement of a particular social or environmental performance level prior to being supplied.
2. Increase Cost Savings
In order to develop a reliable milk procurement strategy, increasing efficiency is crucial. Using logic and strategy in the sourcing processes can improve the bottom line and, consequently, cost savings. It is critical to design a model to evaluate current spending and supplier/producer contracts. These business units can collaborate to help recognise any leakages in expenditures or cost-draining activities. By using technologies, this can be optimised.
Take, for instance; the dairy company can make significant savings every year by using flexible and reliable producer payments that can help avoid incorrect and costly mistakes as well as irregularities in payments. This can substantially contribute to cost savings.
3. Enforce A Centralized Repository System
A centralised repository system (CR) can define, store, and also handle the total mission-critical data. It delivers a trusted single-source view of data across the milk supply chain. Leaders in the dairy industry from companies of any language, size or location can employ a centralised repository in order to get rid of redundant data and successfully leverage data for their competitive advantage.
A CR allows cleansing, consolidation, validation, cross-referencing, and data storage automatically, which provides a translucent, inclusive, and end-to-end view of the milk supply chain.
Using a CR, milk costs, quality tests, tanker tracking, procurement data, and forecasting can be standardised and made accessible to everyone across the milk supply chain. Therefore, it enables accurate, optimised, and real-time movement in data. As a result, by using a CR, dairy companies can get access to tools, flexibility, and visibility to source and procure milk in an active, conscious, and responsible manner.
4. Measure And Reward Supplier/Producer Performance
Earlier, the supplier/producer performance was exclusively assessed based on the ability to supply the proper quality and quantity of milk at a suitable time. However, in order to attain more reliable sourcing,setting up a supplier framework is important. Producers are supposed to present their achievement concerning a certain level of environmental or social performance before supplying This technique is mainly useful for new suppliers/producers.
An excellent approach for current suppliers/producers is to measure and reward farms aligning with the goals of a company. For Instance, if a dairy company is looking to minimise their environmental footprint, it can align its farms with the same goals by supporting producers to enforce new initiatives and stimulate them by proposing penalties or bonuses on the basis of recorded farm activities and not only the milk quality test results including health and safety compliance, increased animal welfare, and less fertiliser applied etc.
Employing a CR, a dairy company can place logic into the system. So, the key to automatic incentives and this information can be carried out smoothly for all the involved parties. This supports the creation of a more direct buy-in and accountability for everything in the milk supply chain toward a reliable milk procurement strategy
5. Link Your Processes with Technology
Reliable procurement of milk will move ahead in the right direction at a fast pace. It makes the demand for keeping up with the changes essential. Technology helps dairy leaders achieve a holistic view of ever y operation relevant to milk supply chain. This promotes a responsible, fair, and timely decision-making process. The technology removes any barrier and disruption formed by legacy systems, geography, and people-based systems.
Each operation and department in the milk supply chain can be synchronised to enhance productivity along with ethical, social, and environmental considerations. Financing an innovative milk supply chain technology helps make it easy to track information in the milk supply chain, and also betters communication for enhanced relationships of supplier/producer.
Read More About Raw Milk Production Cost Reports - REQUEST FREE SAMPLE COPY IN PDF
Processes involved in supply chain and procurement (especially) could easily bog down the businesses owing to it being a slightly complicated convolution. However, with experts such as Procurement Resource, the entire gamut of procurement becomes much easier considering the essential details on the market reports of various products and detailed analysis and consultation of the hardly found products.
About Author:
Prakhar Panchbhaiya
Senior Content Writer at Procurement Resource
Prakhar Panchbhaiya is an accomplished content writer and market research analyst. With over 4 years of experience in content creation and market analysis encompassing many industries, including pharmaceuticals, nutraceuticals, biochemistry, healthcare, ed-tech, and Food & Agriculture, he has been creating quality content for multiple sectors. He is a Biochemistry major with sturdy backing in a PG diploma in digital marketing, helping in the exhaustive content creation based on extensive research and competitive marketing.