Sustainability and Eco-Friendliness of Ethanol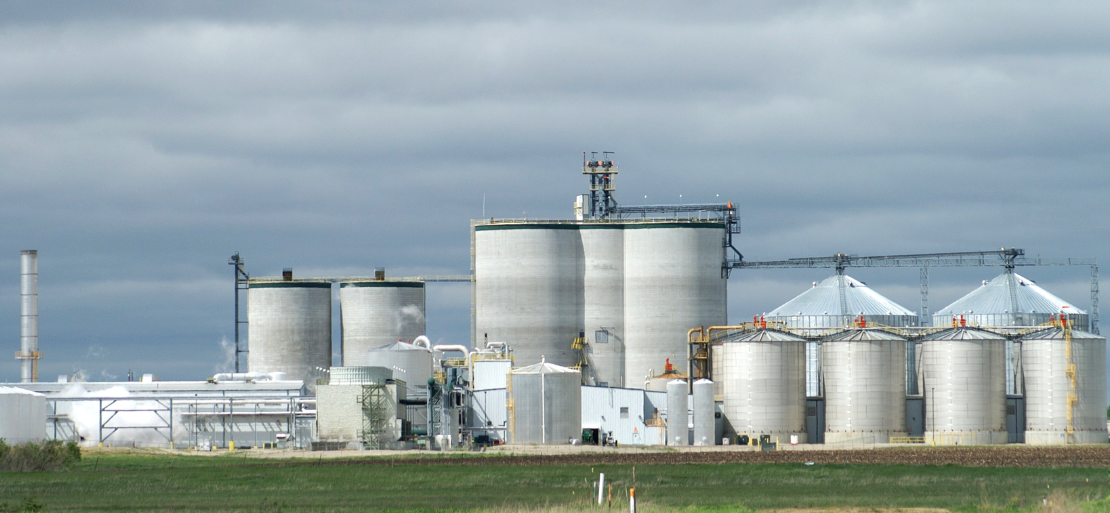 There has been a growing consideration towards biofuels all across the globe since they are expected to bring down the greenhouse gas or GHG emanations and focus on issues regarding safety of energy in several nations.
At present, the maximum manufacturing of worldwide biofuel is ethanol from first group of feedstocks, illustrating more than 80 percent of biofuels in liquid form through energy consistency. The United States, Brazil, and the European Union are its major manufacturers. There has been a worldwide investment of around USD 5 billion towards the manufacturing volume and it is increasing at a faster percentage.
A major part of ethanol produced is generated by using corn. In the process of developing ethanol, the corn starch is transformed to alcohol (ethanol) that is mixed with gasoline to deliver fuel commodity that brings down the requirement for petrol along with the customers dependency on oil from overseas. Apart from this, the production of ethanol also generates valuable derivative items such as distillers' grain, that is used as a livestock.
Request Access For Regular Price Update of Ethanol
Almost 30 percent of the United States ethanol is manufactured by Iowa and also leads the country in its corn output.
Does Ethanol Impact the Environment Negatively?
As per the latest research by USDA, the Department of Energy's Argonne National Laboratory, and Harvard in comparison to other commonly used gasoline, presently, ethanol decreases greenhouse gas or GHG release by approximately 40-50 percent.
In addition, as per the report by Harvard, Tufts University and Environmental Health Engineering Inc., the rising usage of ethanol and biodiesel has led to the lowering down of the GHG discharges which is similar to eliminating 18 million cars from being driven on the road.
Read More About Ethanol Production Cost Reports - REQUEST FREE SAMPLE COPY IN PDF
Challengers of ethanol, which also comprise of people who allege that ethanol has more adverse impact on the ecology in comparison to gasoline, argue that increasing requirement for ethanol in the United States might have led to additional acres of land to have been tilled to produce corn leading to the dilapidation of the environment.
Nevertheless, EPA says that the overall land used for producing crops in the United States from 2007 onwards and also as per USDA, the complete corn estate is nearly same as compared to 2007.
REQUEST FREE SAMPLE of Ethanol Industry Report
There are other adversaries of ethanol who believe that farmers are merely utilising extra fertiliser to gain larger output. However, the USDA statistics depicts that quantity of fertiliser used in producing corn is in fact is slightly lower relatively to the volume of fertiliser that was employed in corn farming in 1970s and 1980s.
To rephrase it, farmers are cultivating more corn even though they are utlising almost similar volume of fertiliser than they used ten years ago. Because of this the quantity of nitrogen fertiliser required to produce one bushel of corn decreased an additional of 50 percent even since 1970 while the amount of potash taken to develop one bushel of corn has come down to almost 70 percent.
Consequently, the fact is that ethanol is in fact relatively advantageous for the ecosystem quite better as compared to the commonly used gasoline. Furthermore, due the usage of technology the farmers are able to incessantly enhance preservation attempts and since the additional attributes of ethanol creation become extra capable, it has developed to be more ecologically sustainable. Lately, there was a declaration by the President and CEO of the Renewable Fuels Association, that ethanol is on the path to attain net-zero carbon discharges way before 2050.
About Author:
Prakhar Panchbhaiya
Senior Content Writer at Procurement Resource
Prakhar Panchbhaiya is an accomplished content writer and market research analyst. With over 4 years of experience in content creation and market analysis encompassing many industries, including pharmaceuticals, nutraceuticals, biochemistry, healthcare, ed-tech, and Food & Agriculture, he has been creating quality content for multiple sectors. He is a Biochemistry major with sturdy backing in a PG diploma in digital marketing, helping in the exhaustive content creation based on extensive research and competitive marketing.