The Global Development of Hazelnuts Market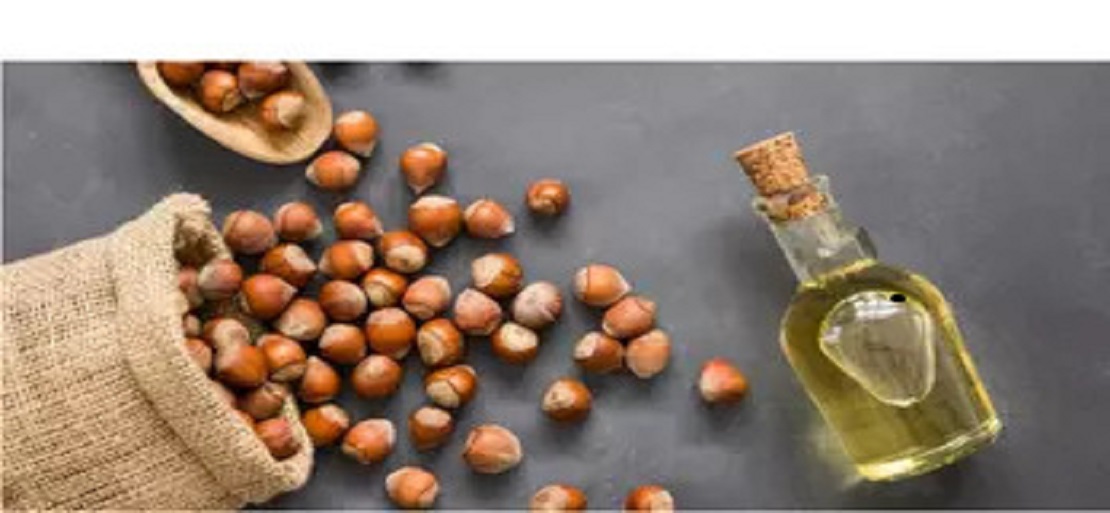 The hazelnut is the fruit of the hazel tree and thus includes all nuts derived from the genus Corylus, particularly the nuts of the species named, Corylus avellana. When the nut is ripe, about seven to eight months after pollination, it falls out of the husk. The seed kernel is edible and can be eaten raw, roasted, or ground into a paste.
Hazelnuts comprise a large amount of monosaturated fat, protein, manganese, vitamin E, and other nutrients. They are used in baking and desserts, confectionery to make praline and chocolate truffles, and products like chocolate bars, hazelnut cocoa spread like Nutella and Frangelico liqueur. Hazelnut oil, extracted from hazelnuts, has a strong flavour and is used in cooking.
Even though Turkey accounts for 75% of the global production and is the world's largest producer of hazelnuts, Italy is the world's second-largest producer and consumer of hazelnuts and equally holds a very prominent place in the market. In Italy, hazelnuts are sold both in-shell and shelled, with in-shell nuts sold as snacks and shelled nuts sold primarily to confectioneries and bakeries. An estimated 90% of hazelnuts produced in the country are sold to processing companies, with the remaining 10% consumed fresh. According to the analysis, production meets 89.7% of domestic demand in the country. However, the country is reliant on imports to complete the remaining market. Italy imported 61,320 tonnes of hazelnuts worth USD 45.7 million in 2020.
Request Access For Regular Price Update of Hazelnuts
Piemonte is a significant hazelnut producing region, accounting for 15% of Italian production. Unlike the Turkish variety, Corylus avellana, which separates spontaneously from the husk and falls to the ground, is extensively grown in Italy. It is then dried (in the sun or hot air) and, if necessary, shelled. Tonda di Giffoni in Latium, Tonda Rossa in Campania, Tonda Gentile delle Langhe in Piemonte, and Santa Maria de Jesu in Sicily are some of the most important native cultivars in Italy.
To make vegan milk chocolate, major brands are now using a variety of plants such as oats, hazelnuts, and rice. Lindt & Sprungli, a Swiss chocolatier, launched vegan chocolate bars made with oat milk in Hazelnut flavour in February 2022. Similarly, Fabulous, an Italian food brand introduced organic hazelnut and cocoa spreads in July 2021, made with hazelnuts, cocoa, and chickpeas. The original Hazelnut Cocoa flavour will be followed by the introduction of Savoury Orange Hazelnut and Crunchy Hazelnut.
Read More About Hazelnuts Production Cost Reports - REQUEST FREE SAMPLE COPY IN PDF
Rigoni di Asiago, an Italian company, launched a new hazelnut spread, Nocciolata Crunchy, in April 2021. It is a 22% hazelnut organic hazelnut spread with toasted hazelnut grains. Ferrero entered a partnership with Sourcemap in January 2021 to trace its hazelnut value chain. Ferrero will be able to collect critical data on social and agricultural practises using Sourcemap's platform, validate the value chain using data science, and ensure performance improvement.
Moreover, chocolate manufacturers are reintroducing their signature products with hazelnut-infused product lines, emerging as a taste innovation in the global confectionery market. Chocolate hazelnut spreads, like peanut butter, are becoming increasingly popular. Many food companies have begun to produce their versions of this spread, which are now available at major grocery stores. A major chocolate manufacturer, Lindt, launched a chocolate spread containing 40% hazelnuts in the UK market. Despite its launch in the United Kingdom, the spread is likely to be available in other European countries.
About Author:
Prakhar Panchbhaiya
Senior Content Writer at Procurement Resource
Prakhar Panchbhaiya is an accomplished content writer and market research analyst. With over 4 years of experience in content creation and market analysis encompassing many industries, including pharmaceuticals, nutraceuticals, biochemistry, healthcare, ed-tech, and Food & Agriculture, he has been creating quality content for multiple sectors. He is a Biochemistry major with sturdy backing in a PG diploma in digital marketing, helping in the exhaustive content creation based on extensive research and competitive marketing.