The Global Tomato Paste Market and its Increased Demand in the Present Era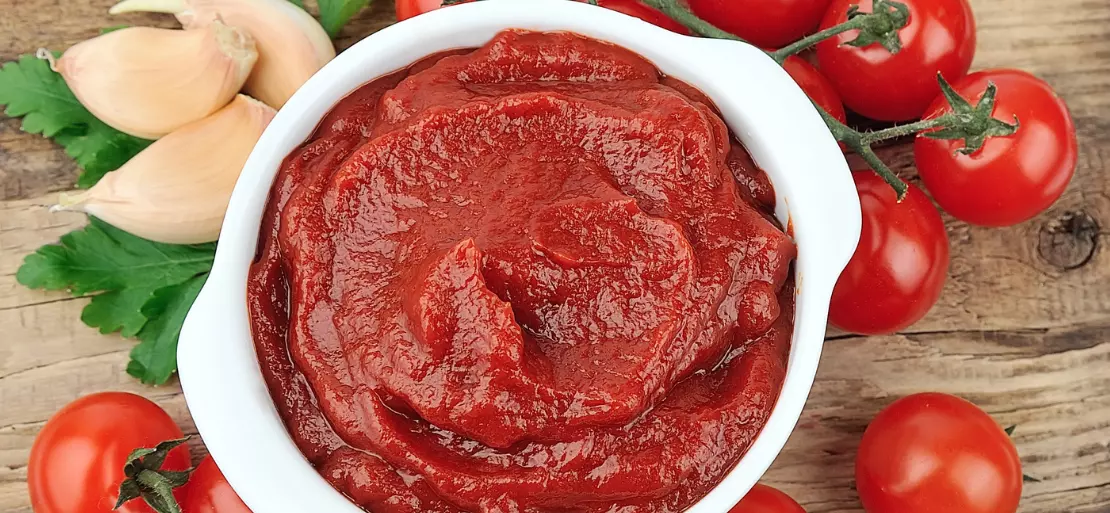 Tomatoes are a popular vegetable crop farmed all over the world. Tomato paste is a concentrated product with a long shelf life utilised as a critical food ingredient worldwide. According to the Food and Agriculture Organization (FAO), global tomato output in 2011 was 130 million tonnes, with China and Europe presently the top tomato-producing regions.
India, the United States, and Turkey are also important tomato growers worldwide. Tomato paste is made by removing the peel and pulp from tomatoes to make tomato juice, then concentrated by evaporation to make a thick paste. Because of its widespread use in the food industry, the tomato paste market is likely to develop significantly throughout the forecast period.
The rising demand for organic tomato paste is predicted to boost global market revenues for tomatoes in the future years. Product type, packaging type, application area, sales channels, and region are all worldwide tomato paste market segments. The global tomato paste market is divided into three categories based on dry matter content: single concentrate, double concentrate, and triple concentrate. The most prevalent tomato paste on the market right now is double concentration. Furthermore, based on its packaging, the global tomato paste market is divided into four types, that are cans, carton packaging, bottles, and pouches. Because of their convenience and ability to extend the shelf life of tomato paste-based goods, cans are the preferred packaging for tomato paste.
Request Access For Regular Price Update of Tomato Paste
Over the period between 2017-2025 increasing demand for convenience foods, a shift toward organic and clean label products, and increased consumption of tomato paste are likely to drive market revenue growth. Moreover, the rising demand for fresh tomatoes has resulted in increased output worldwide.
For example, in the United States, California is the leading producer of tomato paste, with fresh tomatoes produced in all the region's states. Domestic tomato producers have realised the limited market opportunity in the global tomato sector. As a result, several new greenhouse/hydroponic operations have come online in several States in recent years, accelerating the tomato paste market growth in terms of value.
Read More About Tomato Paste Production Cost Reports - REQUEST FREE SAMPLE COPY IN PDF
North America, Latin America, Western Europe, Eastern Europe, and the Asia Pacific except Japan, Japan, the Middle East, and Africa make up the worldwide tomato paste market. Tomatoes are one of the most popular vegetables in Europe, accounting for roughly 19 percent of the total fresh vegetable harvest. In countries like Germany, Spain, and France, per capita tomato consumption is high. North America and Western Europe are likely to account for significant revenue shares in the global tomato paste market in the near future.
In addition, household use of tomatoes is expanding in nations such as China, India, Africa, and the United States, where consumers utilise it in various recipes, adding to tomato market revenue growth. Because of its exceptional quality, Chinese tomato paste is very popular on the international market. Additionally, the tomato paste market is predicted to develop due to increasing manufacturers' efforts to improve their tomato production capacity in the upcoming years.
About Author:
Prakhar Panchbhaiya
Senior Content Writer at Procurement Resource
Prakhar Panchbhaiya is an accomplished content writer and market research analyst. With over 4 years of experience in content creation and market analysis encompassing many industries, including pharmaceuticals, nutraceuticals, biochemistry, healthcare, ed-tech, and Food & Agriculture, he has been creating quality content for multiple sectors. He is a Biochemistry major with sturdy backing in a PG diploma in digital marketing, helping in the exhaustive content creation based on extensive research and competitive marketing.