The Global Wheat Starch Market, Its Segments, and Key Developments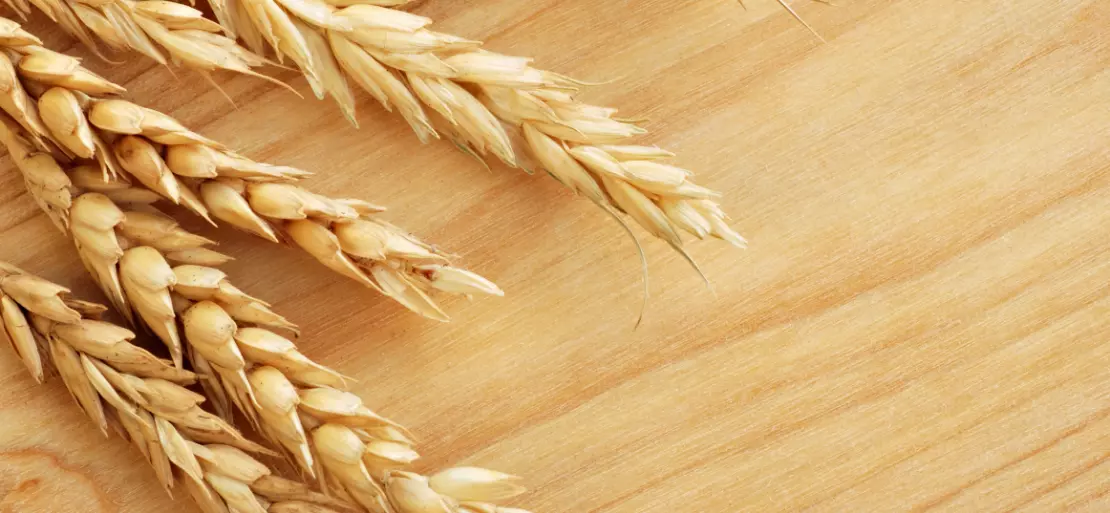 Wheat starch is produced by removing the proteins from wheat flour and resembles corn starch or flour in its processed state. It has now become an essential component of the food industry. It is primarily used as a thickening agent, food additive, and active ingredient in various food products and is also a manufacturing component in the textile and paper industries.
It not only acts as a fat substitute but also as an emulsifier, stabiliser, and glazing agent. In addition, wheat starch is used in gel formation, adhesion, binding, and moisture retention.

The global wheat starch market is classified by type, grade, end-user, application, and region. By type, the wheat starch market is divided into native wheat starch and modified wheat starch while the grade is segmented into food grade, feed grade, and industrial grade. Also, the global wheat starch market application segment is divided into animal feed, drug formulations, paper-based products, textiles, and others.
Request Access For Regular Price Update of Wheat Starch
Flour contains 75%-80% starch, while the remaining 5%-10% is second-grade starch, containing small granules, proteins, and pentosans. The hydroclone process separates starch from gluten by using a battery of hydroclones. The high-pressure disintegration process is the most used method for extracting wheat starch.
High-pressure shearing separates starch granules from proteins and distributes them throughout the slurry. Wheat starch is a non-gluten, non-GMO (genetically modified organisms), and non-allergenic ingredient highly preferred by gluten-intolerant consumers.
Wheat starch can be used as a thickening agent in the food and beverage industries. Due to its popularity in the end-user industries including animal feed, paper industries, food and beverage industries, textile industries, cosmetic industries, and others, the global wheat starch market is expected to grow lucratively.
Read More About Wheat Starch Production Cost Reports - REQUEST FREE SAMPLE COPY IN PDF
While the global wheat starch industry is geographically divided into five major regions, North America, Latin America, Europe, Asia Pacific, the Middle East, and Africa, Asia Pacific has emerged as the dominant region in the global market. Increasing demand for wheat starch as a gelling agent in various food products has bolstered the growth of the global wheat starch market in the region, which is expected to grow significantly over the upcoming years.
The prominent companies, including Archer Daniels Midland Company, Cargill Inc., Tereos Starch & Sweeteners, and others aim at expanding label-friendly food additives. Such key players in the wheat starch market are building strategies such as research and development, mergers, and acquisitions, to expand their geographical manifestation and customers.
The food industry companies are always looking for food additives that fulfill their need for enhancing texture, binding, emulsification, and others, hence propelling the global market for wheat starch. To help promote this ahead wheat starch producers are investing in research and development to improve and make changes to help produce superior quality starch.
REQUEST FREE SAMPLE of Wheat Starch Industry Report
Moreover, MGP Ingredients, Inc. moved into a unification agreement with a partner of SEACOR Holdings, Inc. and Pacific Ethanol Central, LLC which led to a sale of thirty percent equity proprietorship advantage in Illinois Corn Processing, LLC ("ICP") to Pacific Ethanol. This collaboration helped MGP to have an all-around focus on extending its core businesses of high-quality beverage alcohol and speciality ingredients products in North America.
About Author:
Prakhar Panchbhaiya
Senior Content Writer at Procurement Resource
Prakhar Panchbhaiya is an accomplished content writer and market research analyst. With over 4 years of experience in content creation and market analysis encompassing many industries, including pharmaceuticals, nutraceuticals, biochemistry, healthcare, ed-tech, and Food & Agriculture, he has been creating quality content for multiple sectors. He is a Biochemistry major with sturdy backing in a PG diploma in digital marketing, helping in the exhaustive content creation based on extensive research and competitive marketing.