The Health Benefits of Yoghurt and its Rising Popularity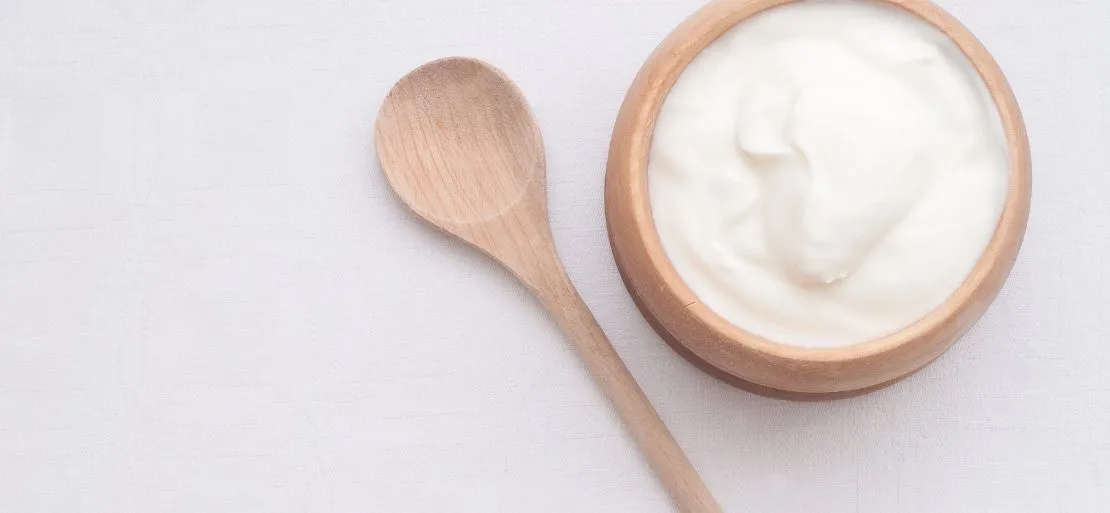 Procurement Resource specialises in offering the most up-to-date prices on a wide range of products. It covers North America, South America, Europe, Asia Pacific, Middle East, and Africa. The procurement blog offers in-depth product and industry research, current market trends, and recent developments.
Yoghurt: Overview

Yoghurt is a by-product of milk fermentation done through bacteria, and these bacteria are called yoghurt cultures. The bacteria make lactic acid by fermenting carbohydrates in milk, which reacts with milk protein to give yoghurt texture and acidic flavour. The most conventional type of milk to make yoghurt is cow's milk, but it can also be made from water buffalo, goats, ewes, mares, camels, and yaks. It is very nutrient-rich and contains protein, calcium, vitamin B6 and B12, riboflavin, phosphorus, magnesium, and potassium. The daily consumption of yoghurt is linked to various health benefits like promoting teeth and bones health, preventing heart disease, regulating blood pressure, improving metabolism, improving gut health, and overall immune.
Request Access For Regular Price Update of Yogurt
History of the Product
The process of making yoghurt was accidentally discovered due to fermentation by some wild bacteria. The original mentions of it were by Pliny the Elder, who stated that people knew how to condense the milk into a sour but tasty form. Yoghurt's origin dates back to Bulgaria, where it was first examined and later found its way to Europe. Yoghurt is one of the world's oldest processed foods. It's impossible to say how long yoghurt has been around, however it is now consumed across the globe.
Applications
Yoghurt finds application in food preparations, confectionery, desserts, and sweets. Consumers have a growing shift toward healthy snack items that can be used to replace meals. This ever-increasing inclination drives the demand for packaged yoghurts as they provide a wide range of nutritional benefits. Additionally, many manufacturers offer added nutrients to meet the daily requirement of nutrients among individuals, thus resulting in higher demand. It is becoming increasingly popular among consumers due to the introduction of various packaged yoghurts that are high in nutritional content and do not require any preparation. The wide range of flavours available in the market, such as vanilla, mango, and blueberry, are further driving the industry's expansion. In addition, several product innovations such as the launch of non-dairy yoghurts, etc., are propelling the market.
Read More About Yogurt Production Cost Reports - REQUEST FREE SAMPLE COPY IN PDF
Market Trends
Another market trend that boosts the product's demand is the growing prevalence of flavoured yoghurt, also consumed as a dessert (Froyo). The ever-increasing consumption patterns are leading to the market's growth. Furthermore, factors such as growing consumer income, rapid urbanisation, etc., are promoting the industry's growth. Many people have hectic schedules and do not have the time to prepare meals; they opt for packaged and ready-to-go snacks that can be used as a meal replacement. Owing to yoghurt's properties, it offers very low-fat content and can be consumed on the go making it a consumer-preferred product. Also, manufacturers are launching products that come in unique packaging and are easy to dispose of, making them easy to use.
Conclusion
To summarise, due to individuals' increasing health consciousness, yoghurt is becoming a popular to-go choice for a snack, increasing the market demand. Furthermore, newer developments in the market by manufacturers, such as the introduction of organic, low-fat, dairy-free alternatives, are propelling the industry's growth.
In addition, changing lifestyles, consumer behaviour, consumption patterns, rapid industrialisation, and hectic schedules lead to increased demand for the product. Besides, the industry's growth will likely rise as people shift toward healthier food options with minimum to no preparation time. Also, due to the COVID-19 lockdown, the demand for packaged goods has increased, even more, leading to the industry's further growth.
About Author:
Prakhar Panchbhaiya
Senior Content Writer at Procurement Resource
Prakhar Panchbhaiya is an accomplished content writer and market research analyst. With over 4 years of experience in content creation and market analysis encompassing many industries, including pharmaceuticals, nutraceuticals, biochemistry, healthcare, ed-tech, and Food & Agriculture, he has been creating quality content for multiple sectors. He is a Biochemistry major with sturdy backing in a PG diploma in digital marketing, helping in the exhaustive content creation based on extensive research and competitive marketing.