The Increased Demand for Glycine in Various End-Use Industries is Leading to Its Booming Global Market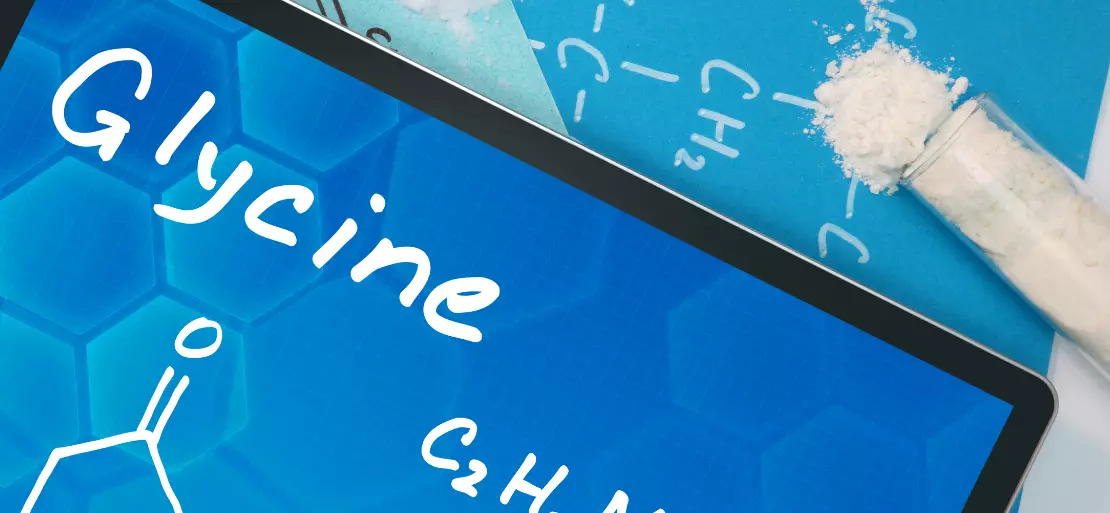 Glycine is a colourless, sweet-tasting amino acid that is water-soluble. It's insoluble in ethanol, ethyl ether, and acetone, but somewhat so. Glycine is an amino acid that the body uses to make protein.
High demand for medications drives the global glycine market. Glycine is most used to treat schizophrenia, stroke, sleep issues, metabolic syndrome, and metabolic diseases. Glycine is a protein-producing amino acid utilised to build body muscle growth. The global market for glycine is expected to be fueled by a rise in public awareness about fitness and health in the forthcoming years.
Because it affects all metabolic processes, glycine is commonly utilised as a nutritional supplement in animal feed. An increase in demand for animal feed additives will be driven by rising worldwide meat consumption and livestock production, such as swine, broiler, and cattle. Growing meat exports worldwide point to a significant increase in glycine consumption in the coming years. North America accounts for over a third of the global glycine market value, thanks to beef, which accounts for nearly 60% of total protein consumption in the United States.
Request Access For Regular Price Update of Glycine
Glyphosate is a biocide that is made from a synthetic amino acid. Because glycine is utilised as a feedstock for glyphosate synthesis, any changes in glyphosate demand have a substantial and direct impact on the glycine market. Due to the increased adoption of herbicide-tolerant (HT) and genetically modified (GM) crops, glyphosate demand is expected to remain high in the years to come.
Moreover, the demand for glyphosate rare rising as the need for less tillage and no-tillage farming systems grows. Glyphosate boosts per-hectare yield, which enables farm profitability. Reasons affecting demand for glyphosate, and the glycine market include increased emphasis on enhancing crop production, a rising need for crop protection solutions in agriculture, and a preference for sophisticated farming practises.
Glycine is an element of amino acid mixtures for oral and parenteral treatment in the pharmaceutical division. It's a re-absorbable amino acid used to treat diarrhoea and animal scours. Glycine is a versatile chemical intermediate that can be exploited to make pharmacologically active molecules.
It has antibacterial effects and has been demonstrated to keep vitamin C stable. Glycine is added to several pharmaceutical-grade products to help the medicine absorb better in the stomach. Sweetener, emollient, emulsifier, solubilizing agent, stabiliser, and buffer material are some other applications for this chemical. As a result, the increasing pharmaceutical industry is expected to enhance glycine demand.
Read More About Glycine Cost Reports - REQUEST FREE SAMPLE COPY IN PDF
Hebei Donghua Jiheng Chemical, Showa Denko KK, Chattem Chemicals, Ajinomoto, GEO Specialty Chemicals, Paras Intermediates, Yuki Gosei Kogyo, FInOrIC, Shijiazhuang Donghua Jinlong Chemical, Zhenxing Chemical, Newtrend Group, Hengshui Haoye Chemical, Hebei Vision Additive, Lincheng Golden Sugar Food are the key players in the market of Glycine.
The global glycine market may be divided into four regions: Asia Pacific, Europe, North America, the Middle East, Africa, and Latin America. The Asia Pacific is expected to account for a significant portion of the global market during the projected period. As densely populated countries, China and India have substantial populations of the elderly. The worldwide elderly population is expected to grow, increasing the demand for long-term disease treatment. The increased affordability of drugs fuels the need for medications due to the expanded launch of low-cost generics. As a result, the global glycine market is booming.
About Author:
Prakhar Panchbhaiya
Senior Content Writer at Procurement Resource
Prakhar Panchbhaiya is an accomplished content writer and market research analyst. With over 4 years of experience in content creation and market analysis encompassing many industries, including pharmaceuticals, nutraceuticals, biochemistry, healthcare, ed-tech, and Food & Agriculture, he has been creating quality content for multiple sectors. He is a Biochemistry major with sturdy backing in a PG diploma in digital marketing, helping in the exhaustive content creation based on extensive research and competitive marketing.