Regional Price Overview
Get the latest insights on price movement and trends analysis of Glycine in different regions across the world (Asia, Europe, North America, Latin America, and the Middle East & Africa).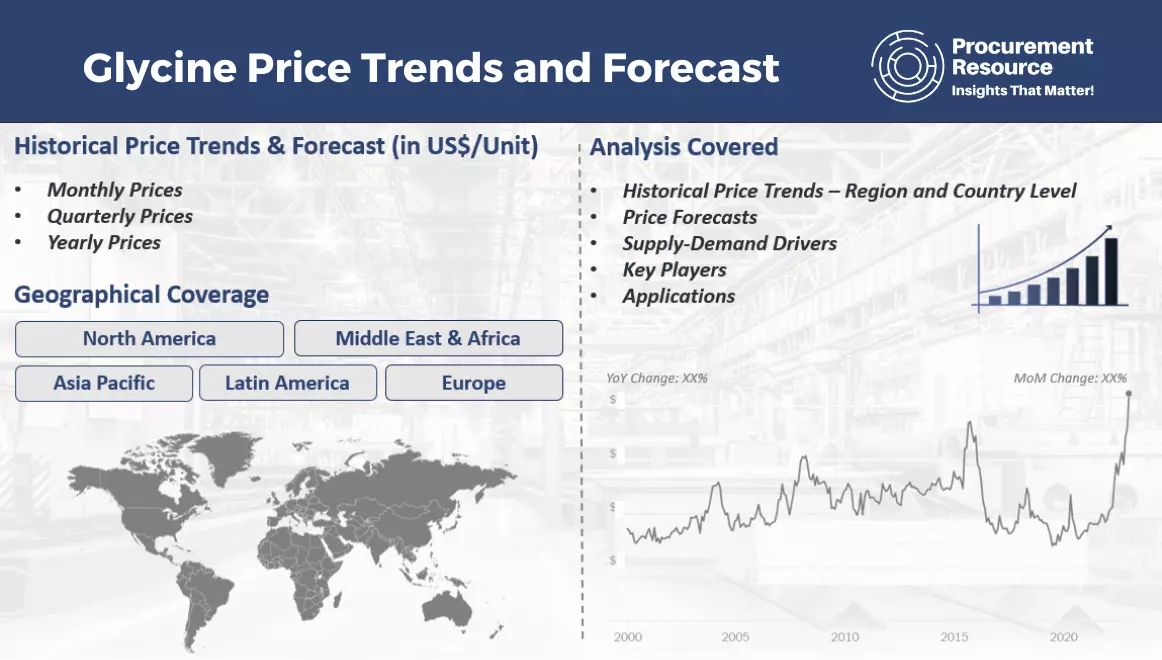 Glycine Price Trends for the First Half of 2023
Asia
The Asian Glycine market observed mixed price trendss during the first half of 2023. Glycine prices rose for the entire first quarter as the downstream demands from fodder and pharmaceutical industries rose, and manufacturing also saw a rise. But as the quarter shifted, the inventories started overflowing because of oversupply, and the demands didn't rise at the same pace and were steady.
These situations called for a decline in prices in the second quarter. Overall, mixed price trendss for Glycine were observed. In January, the spot prices averaged around 1740 USD/MT in the Chinese market. After a narrow rise in Q1, Glycine prices declined in the second quarter averaging 1565 USD/MT in June'23.
Europe
In the European Glycine market, the prices observed a downhill trends throughout the said time period. The upstream costs started normalizing after a long time, with energy and freight costs subsiding slightly. But the supply overflow amidst lackluster demands drove the market sentiments. Prices remained on a declining trajectory throughout H1 2023. Spot prices averaged around 2010 USD/MT in January and ended the second quarter at about 1610 USD/MT.
Analyst insight
According to Procurement Resource, the price trendss for Glycine are expected to fluctuate further, given the current volatile economic scenario. The downstream demands will continue to be the primary driving factor for market trendss.
Procurement Resource provides latest prices of Glycine. Each price database is tied to a user-friendly graphing tool dating back to 2014, which provides a range of functionalities: configuration of price series over user defined time period; comparison of product movements across countries; customisation of price currencies and unit; extraction of price data as excel files to be used offline.