The Increasing Demand of Barley and its Market Overview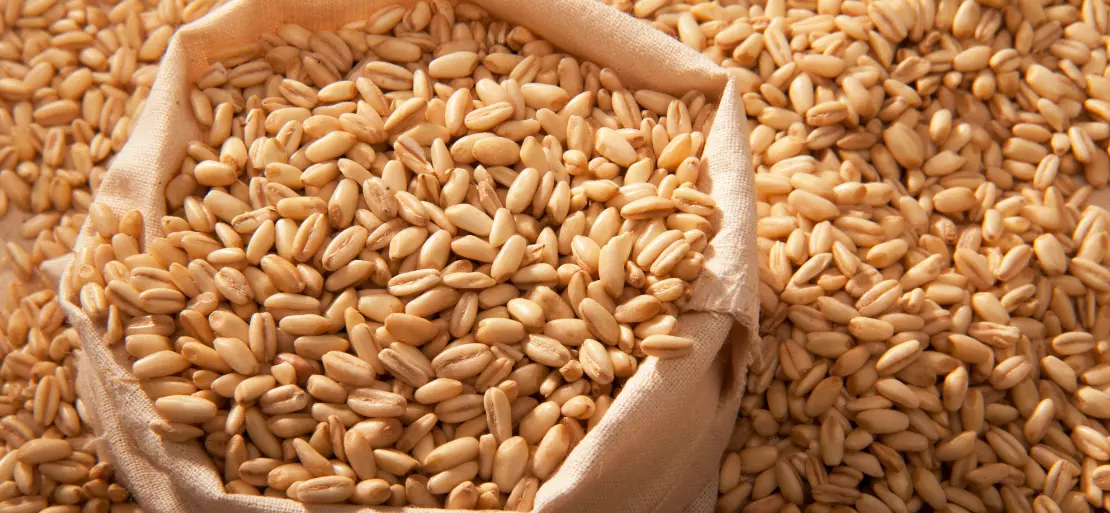 Barley is one of the earliest cereals to be grown 10,000 years ago, primarily in Eurasia. Globally, 70% of barley production is utilised as animal feed, with the remaining 30% used as a fermentable ingredient in beer and some distilled beverages, as well as in various cuisines. It is employed in stews and soups, as well as barley bread in many traditions. Malt is traditionally and historically produced from barley grains.
The grain in barley alludes to a caryopsis, a form of fruit in which the seed and fruit coverings are merged. The caryopsis is enveloped by shells and includes of a diploid embryo and a massive triploid endospern protected by maternal components (pericarp and testa) The endosperm, a protein rich component, is composed of three different types of cells: aleurone (AL), starchy endosperm, and endosperm transfer cells (ETC).
The global barley market has also been divided into distinct grades. The barley market is classified into Malt Grade (standard and specialised), Food Grade, Feed Grade, Pharmaceutical Grade, and Cosmetic Grade. One of the greatest essential components in beer is malted barley. It is also utilised in various extracts and syrups that provide sweetness and flavour to other prepared foods, as well as an ingredient in bread starters.
Request Access For Regular Price Update of Barley
North America leads the worldwide barley market due to high beer and whiskey consumption and the presence of high disposable income. All the growing manufacturing participants are in the region, making it a global barley market centre. Furthermore, barley is increasingly employed in developing economies' food and beverage industries. This element will aid in the expansion of the barley market over the next several years. Customers' consumption of alcohol and spirits is diminishing due to them becoming more mental wellbeing, diminishing barley malt production. This has hampered overall demand for barley, causing the market to fall.
Read More About Barley Production Cost Reports - REQUEST FREE SAMPLE COPY IN PDF
One of the major factors propelling the global barley economy is expanding information more about nutritional advantages of incorporating whole grains. Moreover, the expanding desire for organic components in snacking is encouraging the development of the barley marketplace. It is also recommended for the creation of non-alcoholic beverages. These considerations are boosting the development and extension of the barley demand.
The development of alcoholic beverages in the market is increasing the demand for the malted barley and is consequently pushing the international barley economy. This industry is also being fueled by growing demand for numerous varieties of convenience packaged foods, diverse applications in the F&B industry, demand for healthy trends, and escalating consumption for simple extracts. Subsequently, all among these factors, countries such as France, Russia, Australia, and Argentina have increased overall barley exports all around globe. As a necessary consequence, each of the factors mentioned are predicted to propel the market growth during the forecast timeframe.
REQUEST FREE SAMPLE of Barley Industry Report
The key players in the market of barley that are competing with eachother are Axereal, Cargill, Crisp Malting, Malteurop, Ireks, GrainCorp, Global Malt, Maltexco, Briess Malt & Ingredients, Rahr Malting and Soufflet.
About Author:
Prakhar Panchbhaiya
Senior Content Writer at Procurement Resource
Prakhar Panchbhaiya is an accomplished content writer and market research analyst. With over 4 years of experience in content creation and market analysis encompassing many industries, including pharmaceuticals, nutraceuticals, biochemistry, healthcare, ed-tech, and Food & Agriculture, he has been creating quality content for multiple sectors. He is a Biochemistry major with sturdy backing in a PG diploma in digital marketing, helping in the exhaustive content creation based on extensive research and competitive marketing.