The Rising Demand for Pasta and Its Global Market Overview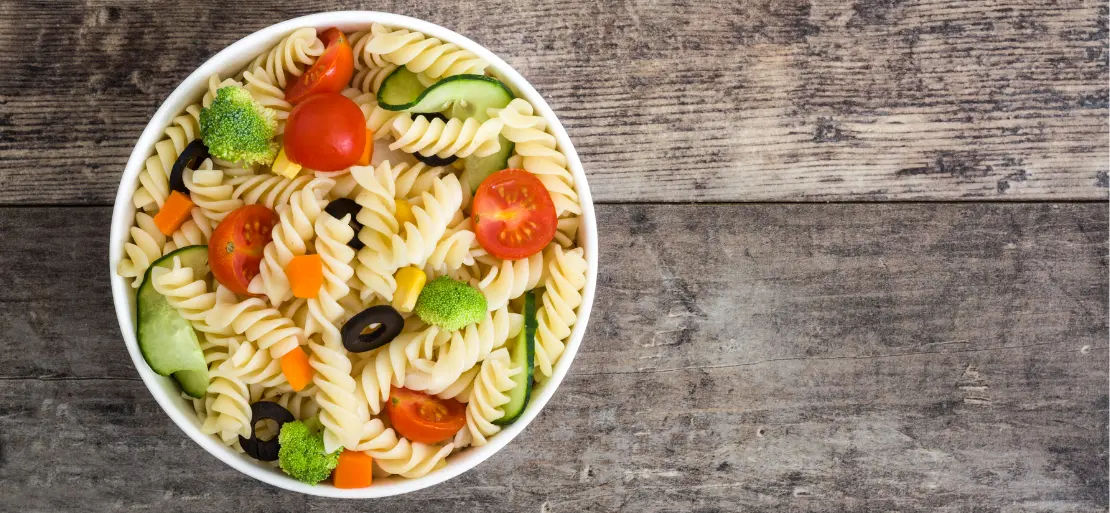 Pasta is mostly made from unleavened dough containing hard wheat flour and eggs or water that is stamped or extruded into various shapes before being cooked in boiling water. Pasta is rich in carbohydrates, which release energy steadily throughout time. It is necessary for the muscles and the brain to function correctly.
Pasta is a traditional Italian meal that is one of the easiest and healthiest carbohydrate-rich dishes to prepare. It's created from wheat durum flour, water, or eggs in an unleavened dough. Pasta comes in various sizes and forms, and it is widely available. It can be used in soups, cooked, and served with a sauce, served cold in a salad with other ingredients, and stuffed with meat, cheese, or vegetables before being boiled and baked. Pasta has become more popular among health-conscious people worldwide since it is cholesterol-free and low in salt. For women who are approaching childbearing age, folic acid-fortified pasta is necessary. A serving of dry pasta contains about 100 micrograms of folic acid or nearly a quarter of the daily required amount.
Request Access For Regular Price Update of Pasta
Many favourable aspects are driving the global pasta and noodles market. Consumers are turning to RTD meals because of their hurried lifestyles. Pasta has seen increased demand, particularly for items like vermicelli, fusilli, and macaroni, because it is a convenient and healthy food. Pasta and noodles are stapled foods in only a few countries, and they are regularly consumed. Noodle soup is a staple in several cultures, such as Japan, Korea, and China. According to the World Instant Noodles Association, in 2018, Korea, Indonesia, and India consumed 74.6, 53.9, and 53 servings of noodles per capita, respectively.
The consumption of Europe has the largest percentage share, followed by North America. China and India, two fast-growing economies that have outpaced the rest of the world in terms of growth, have proved to be difficult to be bypassed by others. Due to lower-cost regional staples such as rice and noodles, pasta sales per capita are low in India and China. Aside from a lack of pricing and cultural sensitivities, an overabundance of pasta is another issue inhibiting Asian market progress. The global market is expected to profit from the growing popularity of wellness and healthy pasta. Gluten-free, low-carbohydrate, and high-fibre versions of this pasta are available.
Read More About Pasta Production Cost Reports - REQUEST FREE SAMPLE COPY IN PDF
Gluten-free products, such as gluten-free pasta and noodles, have become popular in developed global markets. This tendency has aided the gluten-free product market's sales in several countries. As a result, businesses are expanding their product lines to suit the growing demand for gluten-free goods and gain a competitive edge in the market.
For example, in the United Arab Emirates, the Barilla Holding company launched a gluten-free pasta line in four varieties: spaghetti, penne rigate, fusilli, and tortiglioni. In the United Arab Emirates, the customers' dietary preferences have shifted significantly, particularly towards their interest in gluten-free products. Apart from Barilla Holding, other prominent players in the pasta market are Grupo Ebro Puleva, Nestle, De Cecco, and Mafka.
About Author:
Prakhar Panchbhaiya
Senior Content Writer at Procurement Resource
Prakhar Panchbhaiya is an accomplished content writer and market research analyst. With over 4 years of experience in content creation and market analysis encompassing many industries, including pharmaceuticals, nutraceuticals, biochemistry, healthcare, ed-tech, and Food & Agriculture, he has been creating quality content for multiple sectors. He is a Biochemistry major with sturdy backing in a PG diploma in digital marketing, helping in the exhaustive content creation based on extensive research and competitive marketing.