Urbanisation and Industrialisation Resulting in the Growing Demand for Phenol Globally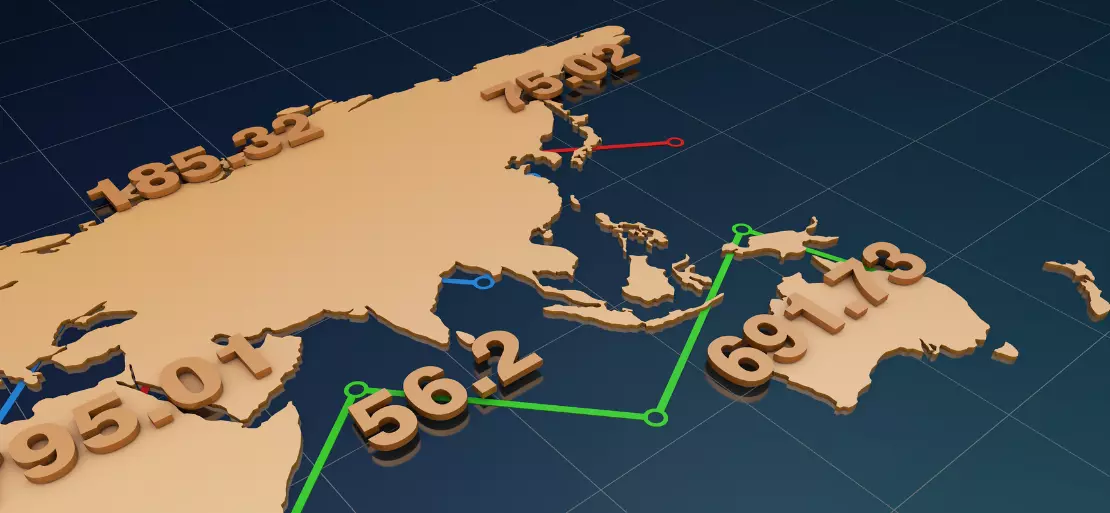 Phenol is used as an industrial cleaner for machinery parts and electronic devices, as a starting material for plastics and explosives such as picric acid, as a raw material in the production of drugs and antioxidants, as an essential material in wood preservatives such as creosote, to produce intense coloured dyes, and in everyday products such as mouthwash, liquid detergents, inks, floor cleaners, and disinfectants.
C6H5OH is the chemical formula for phenol, an aromatic organic compound. It is a poisonous, colourless crystalline solid widely used as a disinfectant and antiseptic. Because of its stronger hydrogen bonding is more soluble in water than other hydrocarbons with similar molecular weight. It is used in the production of detergents, as an intermediate or precursor in synthesising several chemical compounds, and as a derivative in producing nylon, herbicides, epoxies, and cosmetics.
Request Access For Regular Price Update of Phenol
The Asia Pacific is expected to be the largest market for phenol due to the widespread use of BPA in the production of polycarbonates and epoxy resins. Automobiles and the construction industry are expected to drive the BPA market. Urbanisation, rising consumer spending on comfort, aesthetic appearance, and functionality, and increasing disposable income have resulted in increased demand for furniture, automobiles, household and industrial appliances, and agricultural equipment, expected to drive regional market share growth. The Asia Pacific region's largest producer and consumer of phenol are China. Moreover, benefits such as low operational expenses and inexpensive labour are likely to boost China's phenol market further.
Bisphenol-A (BPA), a colourless crystalline solid organic compound, is primarily used to strengthen polycarbonate plastics and epoxy resins. It's also used to produce unsaturated polyester, polysulfone, and polyetherimide. The growing demand for polycarbonate and epoxy resins in various end-user industries such as paints and coatings, electrical and electronics, packaging, and other end-user industries is one of the main factors responsible for the growth of the Bisphenol-A (BPA) market, and thus for the development of the phenol market.
Read More About Phenol Cost Reports - REQUEST FREE SAMPLE COPY IN PDF
BPA and epichlorohydrin are combined to make epoxy resins (ECH). Epoxy resins are becoming an integral part of various commercial and industrial sectors due to their versatility, high chemical resistance, durability, adhesion, toughness, high electrical resistance, strong durability at low and high temperatures, and ease of pouring on cast without forming any bubbles.
REQUEST FREE SAMPLE of Phenol Industry Report
One of the most common uses for epoxy resins is in the paint and coatings industry. Anti-corrosive primers, primer tie coats, fire-resistant coatings, and heat-resistant coatings are examples of epoxy paints and coatings. They are commonly used in building (including flooring), shipbuilding, water, sewage treatment, and home appliances.
The volume of the polycarbonate market is expected to reach 6,141.32 kilo metric tonnes by 2023, while the importance of the epoxy resin market is expected to reach 4,639.94 kilo metric tonnes. As a result, the increasing use of epoxy resins is likely to increase demand for Bisphenol-A, driving the phenol market. Ineos Phenol, Cepsa Quimica, Mitsui Chemicals, Formosa Chemicals and Fibers, and Kumho P & B Chemicals are the key players involved in the market of phenol.
About Author:
Prakhar Panchbhaiya
Senior Content Writer at Procurement Resource
Prakhar Panchbhaiya is an accomplished content writer and market research analyst. With over 4 years of experience in content creation and market analysis encompassing many industries, including pharmaceuticals, nutraceuticals, biochemistry, healthcare, ed-tech, and Food & Agriculture, he has been creating quality content for multiple sectors. He is a Biochemistry major with sturdy backing in a PG diploma in digital marketing, helping in the exhaustive content creation based on extensive research and competitive marketing.