World's Third most Major Food Crop, Potatoes, are Available in About 4,000 Edible Varieties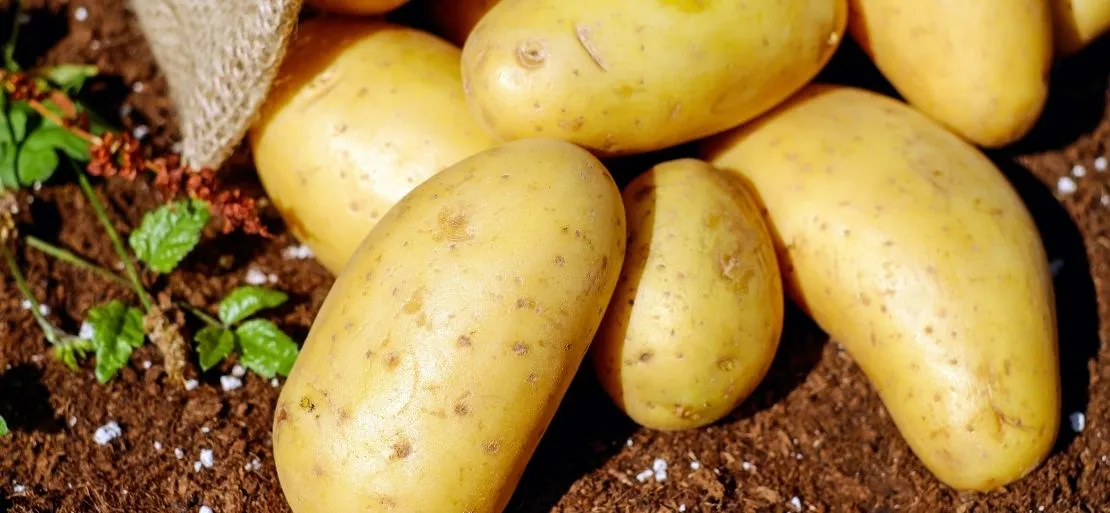 Potato demand has risen in supermarkets and grocery stores worldwide as people stock up on low-cost food. In poorer countries, the crackdown raised the need for fresh potatoes. Because the demand for new potatoes is currently more significant than that for processed potatoes, the industry is attempting to divert the potatoes to the market directly rather than processing them. The potato market is estimated to increase at a CAGR of 3.2 percent over the forecast period of 2021-2026.
Potato is the world's third most significant food crop in human consumption, after rice and wheat. Potatoes come in approximately 4,000 edible types, most of which are in the Andes of South America. There are about 180 wild potato species, but they are too bitter to consume. Their vital biodiversity is natural resilience to pests, illnesses, and environmental circumstances. In developing countries, the expansion of potato production regions has quickly surpassed that of all other food crops.
Request Access For Regular Price Update of Potato
It is a critical component of millions of people's food security throughout South America, Africa, and Asia, mainly Central Asia. Potatoes have several advantages over other food crops, including ease of storage, high yield, low planting requirements, a large growing area, and high nutritional content. Potatoes are a good crop for the processed food business because of this feature.
The global potato market is divided into fresh and chilled potatoes. New potatoes are consumed daily, whilst cooled potatoes are exported or imported for food manufacturing. Potatoes have grown popular even in historically non-potato-consuming countries due to their long shelf life. The demand for fresh potatoes has soared globally in the processed food business, where processed items account for most potato consumption.
Read More About Potato Production Cost Reports - REQUEST FREE SAMPLE COPY IN PDF
In 2019, the United States, France, China, Netherlands, and Germany were the top exporters of fresh potatoes worldwide, according to the International Trade Map. With 78.2 million metric tonnes, 51.3 million metric tonnes, 19.6 million metric tonnes, 18.8 million metric tonnes, and 11.7 million metric tonnes, China, India, Russia, the United States, and Germany were the top potato-producing countries in the world in 2020. As a result, rising potato demand and increased global production indicate a positive trend for the potato market over the projection period.
Recent Developments:
The area under potato cultivation has risen dramatically over the years, owing to the growing global demand for healthful foods. Potato production is expected to climb to 359.0 million tonnes in 2020, up from 353.9 million tonnes in 2016. The increase in output boosted exports from the crop-producing countries.
In many producing countries around the world, favourable government backing has been critical to the growth of the potato market. For example, the Indian government provides subsidies to potato farmers in the form of seeds, pesticides, and spray machines.
The key players in the potato market are Lamb Weston Holdings, Inc., The Kraft Heinz Company, McCain Foods Limited, J.R. Simplot Company, Agristo NV, Farm Frites International B.V., AGRANA Beteiligungs-AG, J.R. Short Milling Company, Intersnack Group GmbH & Co. KG, Idahoan Foods, LLC, and Aviko B.V.
About Author:
Prakhar Panchbhaiya
Senior Content Writer at Procurement Resource
Prakhar Panchbhaiya is an accomplished content writer and market research analyst. With over 4 years of experience in content creation and market analysis encompassing many industries, including pharmaceuticals, nutraceuticals, biochemistry, healthcare, ed-tech, and Food & Agriculture, he has been creating quality content for multiple sectors. He is a Biochemistry major with sturdy backing in a PG diploma in digital marketing, helping in the exhaustive content creation based on extensive research and competitive marketing.