Zinc Production Process from Mining
Production Cost Report | Energy, Metals and Minerals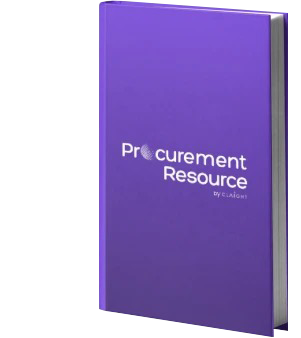 This report consists of a detailed cost analysis of Zinc. The production process of zinc involves various steps like mining, roasting, leaching & purification, electrolysis, and melting & casting.
Mining:
The earth's crust contains little amounts of zinc, which is the basis for everything. To several ports near our activities, Nyrstar collects and transports zinc concentrate from mines all over the world. From there, trainloads of zinc concentrate are delivered to the positions and go through a four-stage roasting process, electrolysis, casting, leaching, and purifying.
Roasting:
A fluid bed roaster is fed with raw materials, including recycled zinc oxides and zinc concentrate from the steel industry.
Calcine is created in the roaster by burning raw zinc minerals with air. With a temperature of 950 degrees Celsius, calcine has a sand-like appearance. Full automation is used throughout the roasting process, and operators in a control room get continuously monitored.
Leaching & Purification:
Leaching is the technique used to dissolve the generated calcine in sulfuric acid. Lead, gold, silver dore, copper, cadmium, and cobalt are just a few of the other metals that we separate during this stage in order to create a very pure zine sulphate solution. The zinc sulphate solution thereafter moves on to the next step, which is the electrolysis process.
Electrolysis:
In the electrolysis section, a procedure known as electrowinning is used to deposit the zinc that is present in the solution onto aluminum cathodes. Electric current is used to accomplish this through the use of cathodes and anodes.
The zinc sheets are separated from the cathodes and transferred to casting once the cathodes have been taken out of the cells. In casting, cathode zine is transformed into blocks and ingots after being melted in furnaces.
The electrolysis step, which lasts just over 22 hours, is a remarkable procedure. Pure zinc is placed on aluminum plates using a lot of voltage. These plates are removed from the cells and contain only pure zinc. The zinc is removed by machines, and the empty plates are then brought back to the cells, where the procedure is repeated.
Melting & Casting:
The last phase involves remelting zinc and casting it into slabs, ingots, and blocks that weigh between 25 and 2500 kg. In addition, different alloying ingredients are included when casting certain alloys.
The project economic analysis provided in the report discusses a Germany-based plant and incorporates:
Manufacturing Process

Process Flow
Material Flow
Material Balance

Raw Material and Product/s Specifications

Raw Material Consumption
Product and Co-Product Generation
Capital Investment

Land and Site Cost

Offsites/Civil Works
Equipment Cost
Auxiliary Equipment Cost
Contingency
Engineering and Consulting Charges
Working Capital

Variable Cost
Fixed Cost

Labor Requirement & Wages
Overhead Expenses
Maintenance Charges

Financing Costs

Interest on Working Capital
Interest on Loans

Depreciation Charges
General Sales and Admin Costs
Production Cost Summary
Key Process Information
Evaluation of significant technical parameters along with process descriptions such as:
Consumption of Raw Material
Product Creation
Block Flow Diagram
Description of the Manufacturing Facility
Utilities Consumption
Evaluation of utilities consumed during the entire process based on:
Consumption per unit of product generated
Utility cost split and share of each utility in the total cost
Process Flow Diagram
Representation of various operations involved including:
Step-wise process
Utility consumption in each operation
Capital Cost Analysis
In-depth analysis of costs involved in setting up a new manufacturing unit, including:
Cost of Building a Process Unit
Cost of Setting Up the Infrastructure
Working Capital
Commissioning & Start-Up of the Plant
Implementation Schedule
Time frame of the project design, which includes:
Plant Start-Up
Plant Construction
Engineering Fundamentals
Raw Material Procurement
Construction Cost Details
Detailed analysis of costs involved in the operation of various functional units in the process unit and infrastructure.
Operating Cost Analysis
Evaluation of costs associated with the production of the final product, namely:
Procurement of Raw Materials
Consumption of Utilities
Fixed Costs
Depreciation
Economic Analysis
Analysis of the way in which process economics are impacted by plant capacity.
Construction Cost
Working Capital
Fixed and Variable Operating Costs
Corporate Overhead
Depreciation
Customized Analyses
Detailed cost estimates of any industrial plant depending on your requirements, including plant capacity and location as per the need.
Compare & Choose the Right Report Version for You
You can easily get a quote for any Procurement Resource report. Just click here and raise a request. We will get back to you within 24 hours. Alternatively, you can also drop us an email at sales@procurementresource.com.