A New Whey Drying Tower with Pioneering Technologies Launched by Lactalis at its Verdun plant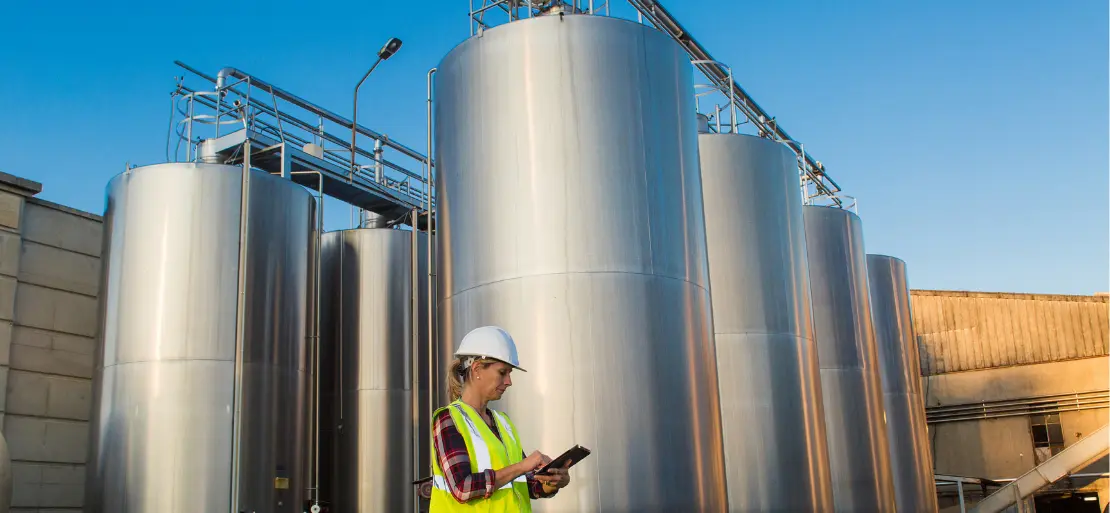 Lactalis Ingredients inaugurated its new whey drying tower in its Verdun factory after five years of work and a GBP 45 million investment (France). The ceremony took place on November 5, 2021. This new tower, outfitted with cutting-edge drying technologies, can produce 30,000 tonnes of whey powder for the food industry. It manufactures high fluidity sweet whey powder under the Flowhey brand, using a technology developed by Lactalis Ingredients to optimise whey drying.
According to Lactalis, the tower has used radical technology to modernise and improve the company's drying process while minimising its environmental impact. The Verdun plant, which engages 140 people, now has an annual production capacity of 75,000 tonnes of whey products, allowing Lactalis Ingredients to enter new markets. Because of the composition of the whey, Lactalis Ingredient will be able to sell more whey powder in human nutrition (biscuits, processed cheeses, chocolate, dairy products, etc.) while developing international positions (80 percent lactose, 11 percent protein).
This new technology aims to improve the lactose crystallisation in whey to avoid irregular forms that are more hygroscopic and prone to caking. Flowhey High Fluidity powders are beneficial in export conditions known to be hot and humid areas that are frequently critical for whey storage. Its high fluidity allows bags or big bags to be emptied two to three times faster than standard whey while also limiting dust release into the atmosphere in the workshops.
Lactalis' Verdun site has long had a CSR programme in place, with a diverse approach based on cutting-edge technologies and human initiative. This strategy entails: Reducing the carbon footprint of transportation: over the last four years, the concentration of liquid whey transferred to the Verdun site has been increased to reduce the total number of tankers on the streets by nearly 15%.
Water consumption at the Verdun site has been cut by 55% in the last 20 years. One of the essential actions is the reuse of process water, which accounts for 25% of total consumption at the site. Over the last 20 years, atmospheric emissions have been reduced by 96.7 percent. Increased energy production yields at various manufacturing facilities.
In 2022, the largest solar thermal power plant for industrial use in Europe will be built next to the Verdun site in collaboration with the Bordeaux company NewHeat. The hot water generated by this plant will cut the site's gas consumption by 10%. CO2 emissions will be reduced by 2000T per year as well. This project was confirmed thanks to the assistance of the Ecological Transition Agency (ADEME). In 2022, environmental efforts at the Lactalis site in Verdun will also include installing charging stations for electric cars for employees and an electric bicycle charging station powered by photovoltaic panels.
They were accused of concealing the initial contamination discovery, which precipitated the crisis. In 2020, allegations were made that 38 of Lactalis's production plants in France had violated environmental regulations. Lactalis stated that it had invested GBP 60 million in wastewater treatment plants.