Aluminium Production in China Dropped by 3.6 percent Month-on-Month in January 2022, Reaching 3.204 million tonnes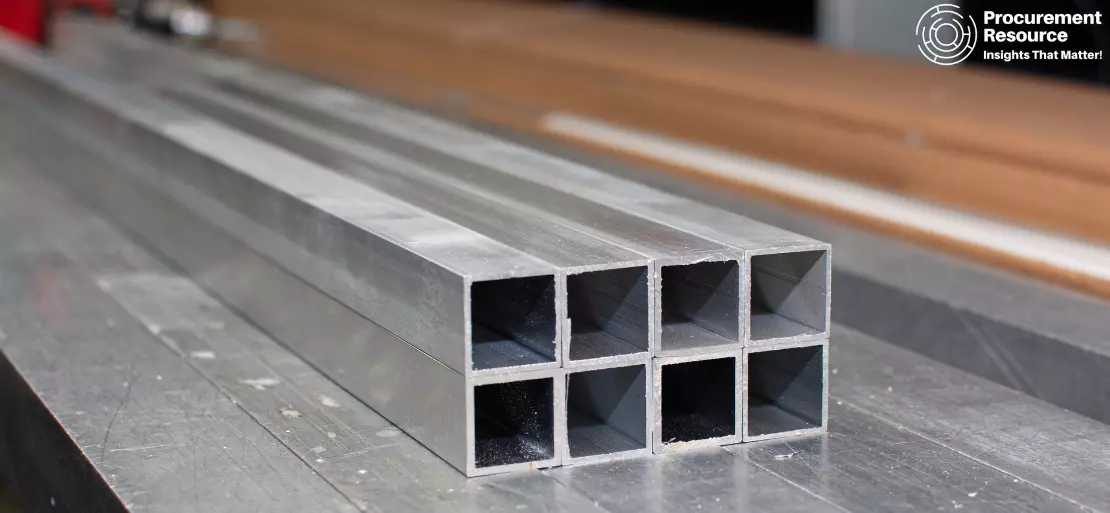 Apart from iron aluminium is the most extensively used metal in the world. It is malleable, has a low density, and can be easily molded into shapes. Because of its resistance to corrosion and being a good conductor of heat and electricity, it is used in numerous applications.

COVID-19 pandemic had a considerable impact on the construction industry due to a lack of funds, labour shortages, and strict regulations, which further caused several projects to be postponed in 2020. An exodus of migrant labour wreaked havoc on the supply chain due to a ban on interstate travel. This resulted in less construction material consumption and reduced demand for and supply of construction materials. The aluminium market was estimated to be worth USD 108.14 billion in 2020, with a CAGR of more than 5% expected from 2021 to 2026. In 2021 the aluminium cost reached USD 3172 per tonne which is the highest in the last 13 years. The rise was about 35 percent year-to-date and was primarily due to increased demand from the lightweight construction industry, automobiles, and packaging.
The production of aluminium in China in January 2022 was 3.204 million tonnes, up 3.6 percent month over month, according to the Shanghai Metals Market. The daily average output climbed by 1,000 tonnes to 103,000 tonnes from the previous month. In January, the percentage of aluminium and aluminium liquid was 64.2 percent, down 1.3 percent from December 2021 but up 0.8 percent from January 2021.
Yunnan, east Inner Mongolia, Guizhou, Shanxi, and others also contributed to the increase in a domestic aluminium operational capacity in January 2022. The operating capability was 38.38 million tonnes at the end of January, a hike of 680,000 tonnes from December. However, the total output capacity was 43.97 million tonnes.
Aluminum production in February is projected to be 2.91 million tonnes, with a daily average output of 104,000 tonnes. This is based on 300,000 tonnes of production recommencement by domestic aluminium suppliers in Yunnan, Inner Mongolia, and Qinghai, and 420,000 tonnes of production decline due to the epidemic in the Guangxi Baikuang area.
Demand from the downstream sector, on the other hand, is likely to fall sharply in February owing to the Spring Festival break and the impact of environmental protection controls in Henan, Shandong, and Hebei. Nevertheless, the domestic aluminium ingot inventory is likely to grow further in February, possibly reaching 1.1 million tonnes by the end of the month.
However, compared to last month, the drop in total alumina output in China was modest because of the smooth operation of southwest China. The sharp rise in alumina prices in mid-January prompted several manufacturers to ramp up production to total capacity and beyond. In January, alumina net imports were anticipated to be over 200,000 mt, and China's alumina surplus was around 333,000 mt. About 1.925 tonnes of alumina is used to produce one metric tonne of aluminium.