North America Anhydrous Ammonia Prices are Likely to Cross USD 1350 per tonne by Mid-October 2022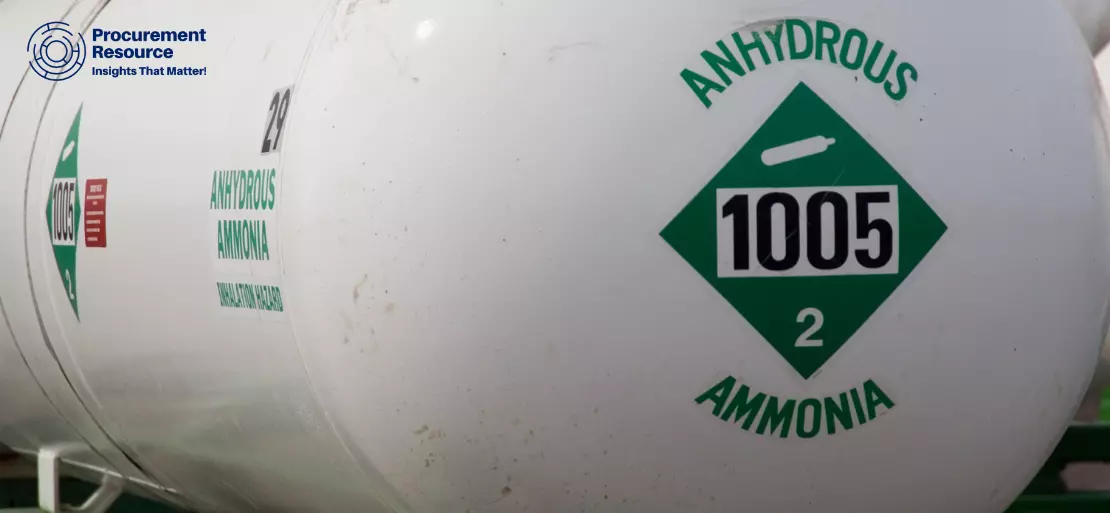 By mid-October 2022, the prices of anhydrous ammonia in North America are likely to cross USD 1,350 per tonne. Prices for anhydrous ammonia were over USD 1,600 per tonne up until April 2022 before dropping to USD 1,153 per tonne on August 25, 2022. After that, anhydrous ammonia cost valuations increased again and reached USD 1,318 per tonne on September 22, 2022.
Fertilisers levels for potash and diammonium phosphate (DAP) are likewise still high. In June 2022, DAP cost was more than USD 1,000 per tonne. The DAP cost reached USD 947 per tonne on September 22, 2022, whereas with a price of USD 857 per tonne, the potash prices stayed largely constant at high levels.
Despite the fact that the costs of ammonia and DAP have decreased since the spring, the costs of fertiliser are currently greater than they were a year ago. On September 23, 2021, pricing from one year prior and current year prices were used to calculate the fertiliser expenses.
Request Access For Regular Price Update of ammonia
Prices for anhydrous ammonia last year were USD 788 per tonne and are currently at USD 1,318 per tonne. Anhydrous ammonia prices for corn, therefore, climbed from USD 67 per acre using 2021 prices to USD 1132 per acre using 2022 prices.
Prices for corn and natural gas may drop in the spring season. While the August average price for Natural gas was USD 881, futures contracts on the Chicago Mercantile Exchange (CME) indicated prices closer to USD 6 per million Btus. The price of anhydrous ammonia would be USD 1,200 per tonne. The cost of natural gas would probably increase during the upcoming winters. Prices will also be impacted because of the previous scenario held between Ukraine and Russia.
A top UN trade official participating in a discussion aimed at increasing the export of Russian fertilisers, especially ammonia stated that the United Nations is seeking to lower the prices of fertilisers to prevent future crises of the supply.
According to the United Nation, Russia's intervention in Ukraine has exacerbated the world's food crises and has driven up fertiliser costs. Grain exports from Russia and Ukraine are important to the world market even as Russia is one of the leading exporters of fertilisers as well.
One of the greatest producers of potash, phosphate, nitrogen fertilizers, and essential nutrients for crops and soil in the world is Russia. In the first half of 2022, Russia's exports of fertiliser declined by 7 percent. One of the main components of a package deal negotiated by the United Nations and Turkey on July 22 that also resumed Ukraine's Black Sea grain and fertiliser shipments is facilitating Russia's exports of food and fertiliser. Russia has criticised the agreement, claiming that it still puts obstacles in the way of its exports.
Read More About ammonia Cost Reports - REQUEST FREE SAMPLE COPY IN PDF
As per Procurement Resource, prices for anhydrous ammonia in North America are predicted to reach USD 1,350 per tonne by mid-October 2022. Prior to dropping to USD 1,153 per tonne on August 25, 2022, anhydrous ammonia prices were over USD 1,600 per tonne up-till April 2022. After that, the price of anhydrous ammonia rose once again, reaching USD 1,318 per tonne on September 22, 2022.