Benzene and Styrene Prices are likely to be volatile in Q1 of 2023 after short supply from the United States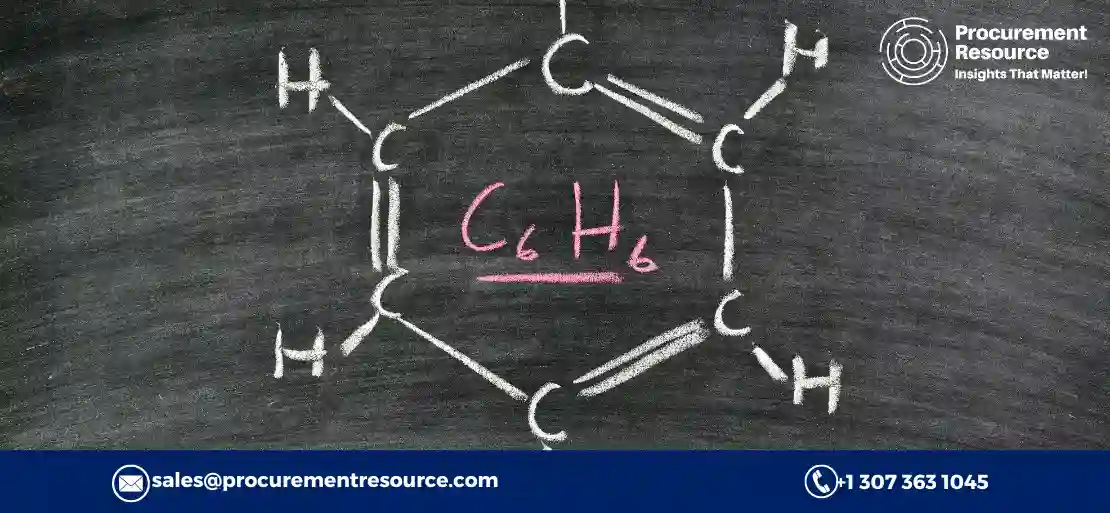 By 2023, it is anticipated that more Asian Benzene transactions would take place on a spot basis rather than through the execution of term contracts.
The biggest importer of Asian benzene, China, did not lock in term volumes for the upcoming year due to sustained low margins in downstream sectors of markets.
Nevertheless, it is anticipated that Chinese demand will continue to increase, even if offtake contracts decline. Despite the fact that these markets are facing a supply glut, more styrene and phenol capacity are anticipated to go online. Approximately half of the region's benzene consumption is accounted for by both of these markets.
Request Access For Regular Price Update of Benzene
Exports to other countries have increased as a result of China's growing integrated manufacturing facilities, placing great pressure on regional standalone units. Data from China's General Administration of Customs showed that 500,000 mt of styrene were exported between January and September 2022, which is twice as much as was exported during the same time in 2021.
As production spreads are put under pressure by increased output, smaller, non-integrated styrene operations may be forced to work with larger facilities.
According to industry experts, standalone (styrene) units in China may eventually disappear from the market due to the country's fragile economy. However, given that it is anticipated that styrene stockpiles would remain low, prices could fluctuate.
As manufacturers admitted that demand conditions in downstream markets were fragile, benzene production is anticipated to be low at the start of the new year. In the market, spot trading is anticipated to pick up and support a rise in price volatility. Also, making the producers' term contract offers a potentially more reliable choice.
To promote domestic styrene, the US turns to arbitrage.
Styrene's future in the US is questionable for the first half of 2023 as more nimble manufacturers take risky actions to keep up with a market that is changing quickly. The evolution of feedstock prices, the strength of domestic market demand, and the evolution of European arbitrage circumstances will be crucial variables for the US market to find it unprofitable to make styrene.
All styrene producers are operating at minimum rates. Through the third and fourth quarters of 2022, different units were reported to be temporarily shut down or idled.
According to market sources, the domestic demand for styrene in the US has recently been somewhat constant. While conditions are anticipated to be bad globally through at least the first quarter of 2023, producers who are more exposed to the domestic market have voiced more optimism about the future for styrene than those who are primarily focused on exports.
European producers are forced onto the spot market by thin profit margins.
By 2023, spot interest in the European benzene and styrene markets is anticipated to rise as both producers and consumers lose interest in contractual volumes. Compared to the first half of 2021, pricing volatility decreased, but rising energy prices made it difficult to maintain production profits.
Due to this and a general decline in consumer demand brought on by the economy, market participants were forced to sign contracts defining higher volumes than the market demanded at production levels that producers deemed unsustainable.
In the instance of styrene, the production spread increased from a historical EUR 250/mt to as high as EUR 500/mt in the second half of the year. Since then, two significant European petrochemical companies have claimed that the premium rose over the top of EUR 500/mt in the last quarter of 2022.
According to one of the producers, spot prices are expected to become more volatile in 2023 as the market pushes for more imports and reduces contractual obligations, but it would be hard to supply the European market with styrene imports alone.
Discussions about Europe's ability to thrive outside of the manufacture of speciality chemicals have been voiced in light of rising production in China and high energy prices in Europe that make the market uncompetitive with the US for some products.
Both markets are projected to experience light activity in the first quarter of 2023 as annual contract volume discussions stretch into December with little indication that the market is eager for a resolution. Discussions at a business event in November suggested that the current challenging circumstances might last until the summer.
Changes in gas prices in Europe, according to a benzene manufacturer, will be crucial to the evolution of demand.
Read More About Benzene Production Cost Reports - REQUEST FREE SAMPLE COPY IN PDF
The crisis in Ukraine is still having an influence on gas costs with restrictions on Russian goods removing a significant portion of the normal.
As per Procurement Resource, more Asian Benzene trades are predicted to occur on a spot basis by 2023 as opposed to through the fulfillment of term contracts. Due to persistently low profits in downstream markets, China, the largest importer of Asian benzene, decided not to lock in term volumes for the following year. However, even if offtake contracts decrease, it is projected that Chinese demand would rise again. Even though there is a supply surplus in these areas, new styrene and phenol production is scheduled to come online. Both of these markets account for almost half of the benzene consumption in the area.