California Strawberries Witnessed Extension of Cultivation Land along with the Increase in Demand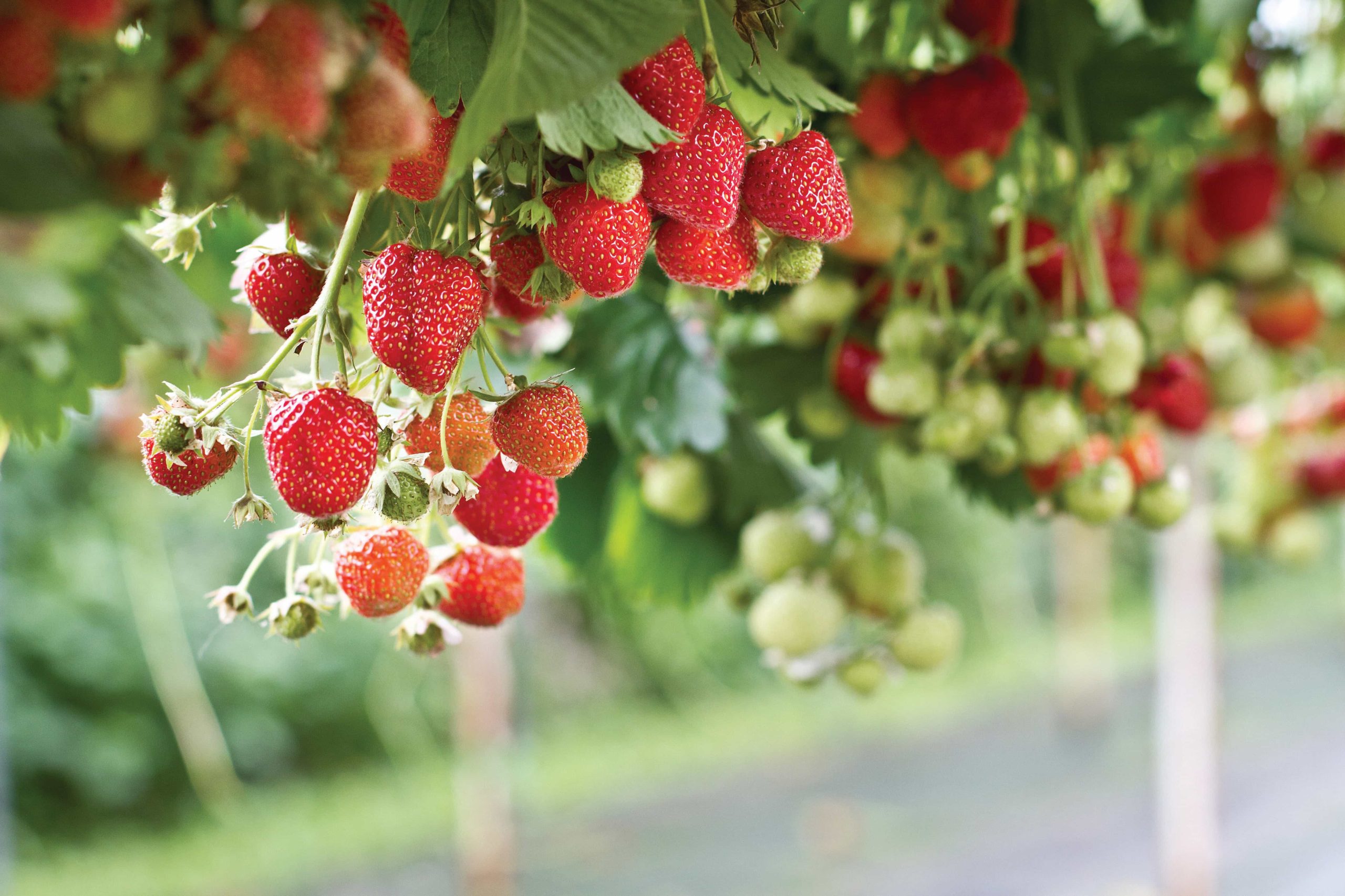 Strawberry, the most popular fruit in the berry family, is high in vitamin C and fibre. It is one of the best manganese sources and is low in calories. Strawberries are well-known for their distinct flavour and ingredients, which add both flavour and nutrients to a variety of products when added. Strawberry concentrate is made by extracting the berries' water content. Strawberries concentrate is sodium-free, fat-free, and cholesterol-free, and is high in essential vitamins, fibre, and polyphenols-antioxidants.
The California strawberry season has begun, and there is a lot of anticipation for this year's crop. In a recent national survey, nearly one-third of consumers named strawberries as their favourite, according to the California Strawberry Commission (CSC). The CSC represents over 300 strawberry farmers, shippers, and processors, working together to build up the market, stand and standards for California strawberries. Senior vice president of marketing for Watsonville, California-based CSC, Chris Christian, pointed to the berry's creators. The people who grow and harvest California strawberries have built the berries' reputation.
In the US markets strawberries have always taken the lead amongst the other berry category, accounting for 60% of sales volume and contributing more than USD 3.4 billion in annual sales to the produce department. California Strawberries are ahead of the curve, as per the CSC, with a fresh volume of just under 2 milion trays in 2022, which is slightly higher than the previously projected total. Christian further said that this increase is multifaceted, as buyers flocked to immune-boosting produce during the pandemic.
California has also seen an expansion in the cultivation estate with growers adding 60% more acreage than the previous year. With the fall-planted acreage up, they expect production here this spring to be higher than last year. Main Street Produce, based in Santa Maria, California, added acreage in 2021 and plans another slight increase in acreage in 2022. Although it accounts for less than 10% of our total acreage, it is extremely strategic in these early months. Allen anticipates that his Fronteras strawberries will produce well early on and will continue to provide high quality and yield throughout the spring and into early summer.
About the weather, Christian said that this year it has been warm with favourable weather, so we are seeing earlier production, and we expect to see peak production at the end of March and early April. The initial highest positions gave California strawberries a good growth from April to August, and it puts them on track to meet the Easter holiday demand. Labor cost increases, packaging and pallet supply shortages, and logistical challenges have all been common talking points in the California strawberry industry. Michelle Deleissegues, director of marketing at GEM-Pack Berries in Irvine, CA said that they are working towards increasing truck capacity to fight the rising freight rates.
Another recurring subject was environmental stewardship. Main Street Produce's general manager, Dan Piester, stated, they are continuing to improve the monitoring and management of irrigation efficiencies, nutrient programmes, pest and pathogen management, and cultural practises in order to produce the highest level of quality with the least impact on the environment.