Cambodia Exports 400,000 metric tonnes of Cassava to China's South-West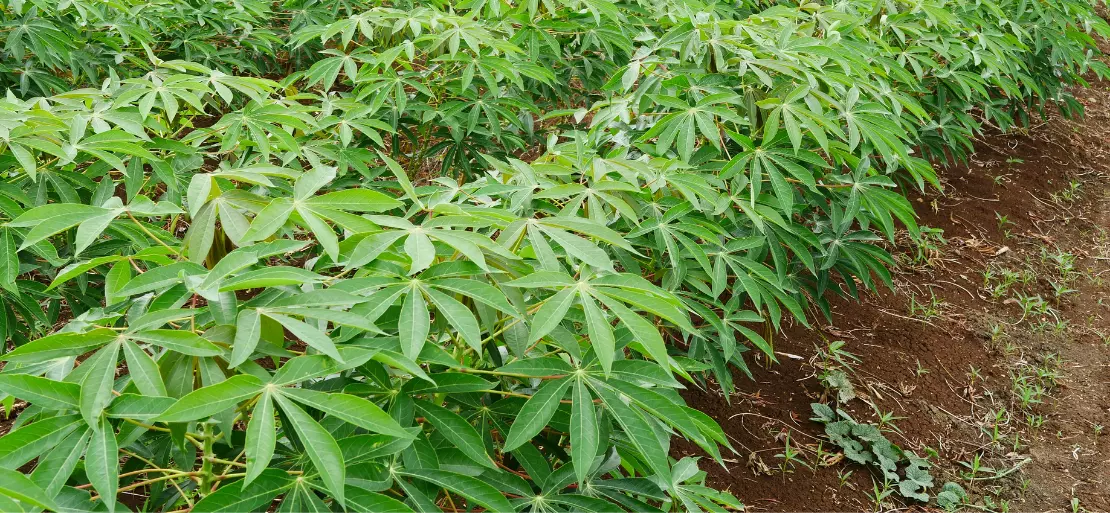 According to the Ministry of Commerce, as part of a new agreement between the two countries, Cambodia will export 400,000 tonnes of dried cassava to the Guangxi Zhuang Autonomous Region from March 2022 to March 2023. The statement was made on February 24 during a virtual signing ceremony of a memorandum of understanding (MoU) on increasing trade promotion cooperation between the commerce ministry's General Department of Trade Promotion and the Guangxi region's Department of Commerce. According to commerce minister, Pan Sorasak, cassava is one of Cambodia's most critical agro-industrial crops and an important export product, contributing to three to four percent of the country's annual GDP.
Check Real-Time Price Now: Cassava Price
To improve production and make the crop commercially viable for export to foreign markets, the Kingdom formally established the National Cassava Policy 2020-2025 in 2020. As per the Feb 24 statement from the ministry, Sorasak expressed delight at the timing of China's cassava purchase, saying it showed the country's faith in the commodity, even as the Cambodian government was still examining the crop's possibilities for worldwide export.
He also requested that the Guangxi officials investigate the idea of encouraging Chinese enterprises to create other MoUs to import other Cambodian products like milled rice, corn, mangoes, and bananas into the region and throughout mainland China. Bilateral business cooperation between Cambodia and China has continually evolved and extended thanks to the visionary and cooperative leadership of the two countries, senior leaders.
Over the last decade, the Regional Comprehensive Economic Partnership (RCEP), the Asean-China Free Trade Agreement, and the bilateral Cambodia-China Free Trade Agreement have paved the way for a strategic partnership and increased cooperation and economic cooperation trade operations between the two countries.
According to the statement, Governor Lan Tianli of the Guangxi Zhuang Autonomous Territory warmly welcomed and wholly supported trade cooperation between Cambodia and the Chinese region. China was willing to import high-quality products from Asean countries, with the regional government willing to spend up to USD 150 billion on agricultural purchases.
A contract was sold, and dried cassava was purchased, which is a step toward putting China's senior leaders' advice into practice. The Cambodian business ministry stated that the bilateral trade between the two countries reached USD 11.19 billion in 2021, up 38 percent over the previous year's figures. Hong Vanak, director of International Economics at the Royal Academy of Cambodia notified that the Chinese purchase arrangement will be a crucial beginning point for the Kingdom's exports. This demonstrates trust in local growers and encourages investment in related facilities in the Kingdom, such as processing and drying plants. Cassava is a crop with a strong export potential because it may be used in various ways, including food production.
Cassava is a crop with a strong export potential because it may be used. As per Kim Hout, director of the Battambang provincial Department of Commerce, the availability of global markets would also promote more cultivation and investment in this industry. At the start of 2022, the province's price and quantity of cassava harvests were better than they were the previous year. Farmers will be more optimistic about planting crops due to the Ministry of Commerce's coordination, which will permit the sale of 400,000 tonnes of dried cassava to China. Hout further added that the average price for fresh cassava in Battambang province was over 310 riel per kilogramme on February 27, and dried cassava was around 830 riels, both higher than the same date in 2021. Almost all the cassava grown in Battambang is now shipped to Thailand.

Cassava chips accounted for 1,644,591 tonnes, up 8.45 percent from 2020; fresh cassava accounted for 1,104,220 tonnes, up 52.6 percent year on year; tapioca starch accounted for 35,863 tonnes, up 2.66 percent year on year; and cassava pulp and other waste products accounted for 9,055 tonnes, down 33 percent year on year.