Chevron Phillips Chemical and Qatar Energy to Construct USD 8.5 Billion Integrated Polymers Facility on US Gulf Coast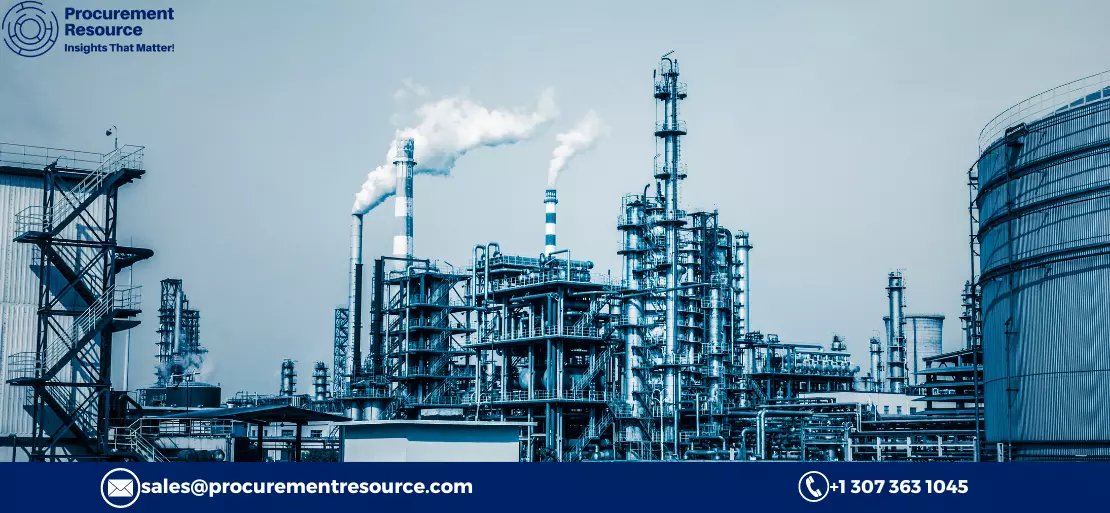 The integrated polymers facility based on the US Gulf coast is anticipated to create additional 500 full-time jobs, including around 4,500 construction jobs and also bring about an estimated USD 50 billion for the community in over 20 years.
Chevron Phillips Chemical Company LLC, along with QatarEnergy, declared that they would begin with the construction of a USD 8.5 billion integrated polymers establishment located in Orange, Texas. The facility will likely generate more than 500 full-time jobs and around 4,500 construction jobs while creating approximately USD 50 billion for the community in residual monetary impacts.
The companies have positively impacted the final investment decision for the project and formed Golden Triangle Polymers Company LLC, a joint venture company named after the Golden Triangle region of Texas that also includes the city of Orange. Chevron Phillips Chemical possesses an equity share of 51 percent in the joint venture, and QatarEnergy holds 49 percent.
According to Chevron Phillips Chemical President and CEO Bruce Chinn, Chevron Phillips Chemical and QatarEnergy have been in collaboration for more than 20 years on the assets operated together in Qatar.
They have a good relationship with established statistics of safely and reliably carrying out the functions in these facilities. Their products enhance the lives of billions of people every day and are contributing to the goal of a lower carbon future. This facility will support the rising demand for products being offered by them and also enhance the quality of life for the globe's rapidly increasing population.
The President and CEO of Qatar Energy, the Minister of State for Energy Affairs, his Excellency Mr. Saad Sherida Al-Kaabi, announced that they are elated to inform that they are taking the FID on their most significant petrochemical investment ever, emphasising QatarEnergy's role as a major player in the international exploration and the LNG sectors, while also being an international producer of petrochemicals.
This vital project will likely contribute to the growing portfolio of QatarEnergy both in the United States as well as internationally. This will also contribute towards the growing demand for polymers globally. It builds on their successful and long-term partnership with Chevron Phillips Chemical, and they also look forward to doing more collaborations in the future.
Once it Starts Functioning, the Plant Will be Making Marlex® Polyethylene

Polyethylene is mainly employed to make durable goods such as pipes for water, natural gas, and water delivery, as well as recreational products like coolers and kayaks. It also finds application in essential packaging for protecting and preserving foods, preventing them from ending up in landfills, and keeping medical supplies sterile.
The plant's operations will begin in 2026, including two 1,000 KTA high-density polyethylene units and a 2,080 KTA ethane cracker. The project targets on having lower greenhouse gas emissions by around 25 percent compared to other such facilities in Europe and the United States, helping the efforts of the company in enabling a low-carbon future. Chevron Phillips Chemical will handle procurement, engineering, and construction for the project and also manage the facility after it starts.
The Golden Triangle Polymers plant's construction will start instantly alongside the existing Chevron Phillips Chemical facility in Orange, situated 113 miles east of Houston. The predecessors of Chevron Phillips Chemical, along with the company, have had a presence in the Orange community since 1955.
The construction, engineering, and procurement of the polyethylene units will be accomplished via a joint venture between Zachry Industrial Inc. (Zachry Group) and DL USA, Inc., ZDJV. The furnace part in the engineering and procurement of ethane crackers will be carried out by T. EN Stone & Weber Process Technology, Inc. In contrast, PCL Industrial Construction Co. will be delivering construction services.
Read More About Copper Prices Production Cost Reports - REQUEST FREE SAMPLE COPY IN PDF
The construction, engineering, and procurement for the ethane cracker's additional portions will be done by a joint venture between JGC America, Inc. and Kiewit Energy Group, Inc., JKJV, and a joint venture between Burns & McDonnell Engineering Company, Inc., BMZ Third Coast Partners as well as Zachry Industrial, Inc., (Zachry Group) which will lead the infrastructure and utility scope of work.
Emerson Process Management, LLLP, is the primary automation contractor for the project, and the management of heavy civil work for the whole site will be overlooked by W.T. Byler Co., Inc. The project comprises a storage-in-transit yard and a rail with W.T. Byler Co., Inc., providing the engineering, procurement, and construction services.
As per Procurement Resource, Chevron Phillips Chemical, in collaboration with Qatar Energy, will Construct a USD 8.5 billion Integrated Polymers Facility on US Gulf Coast. The facility will be creating more than 500 full-time jobs, including around 4,500 construction jobs which can also generate an estimated USD 50 for the community over 20 years.