China's Property Woes Worsened by Rare Convergence of Demand, Supply Declines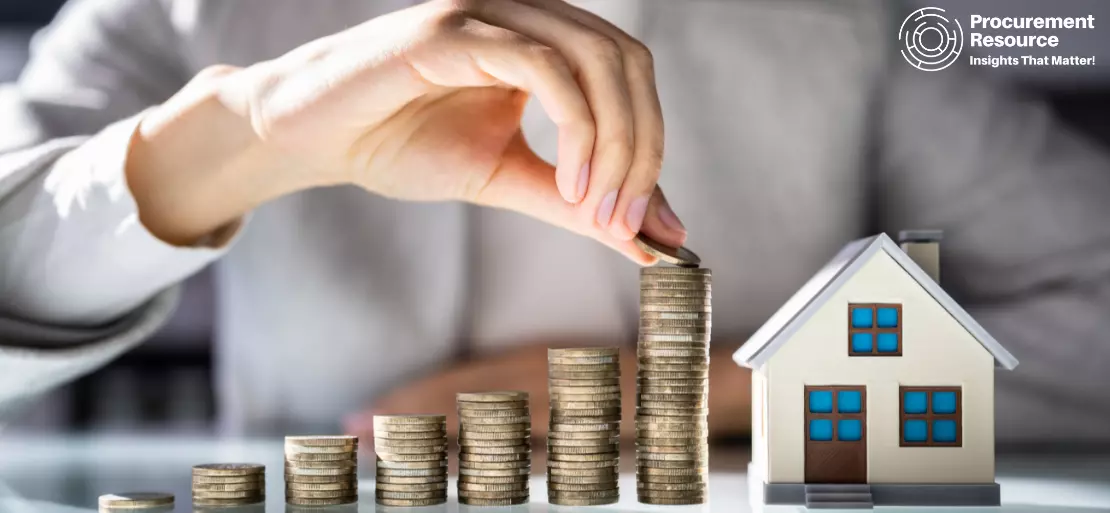 In a rare confluence of drops in the area, China's property woes worsened on all fronts last month, with prices for both new and resale homes falling amid a sharp reduction in construction starts and investment by developers. In addition, real estate giant Evergrande struggles to keep up interest payments on its huge debts. Since May, the Chinese property market has slowed significantly, with investor confidence being shaken by a rising liquidity crisis that has seized some of the country's largest and most indebted developers.
On the other hand, most analysts expect demand and supply to revert to more normal levels by the end of the year 2021 or early in 2022 as authorities alter their regulations to keep the industry stable. According to Reuters calculations based on data issued by the National Bureau of Statistics (NBS) on Monday, new property prices fell 0.2% on average last month from September, the first drop since March 2015.
In the resale market, prices dropped in all but six of the bureau's 70 largest cities. The property market in China, which accounts for almost a quarter of the country's economic activity by some estimates, has been rocked by massive debts big property developers owe.
On the supply side, new building starts fell 33.14% year over year in October, extending a 13.54% decrease in September, while overall developer investment in projects fell 5.4%, widening a 3.5% dip a month earlier, according to Reuters calculations of the NBS data. The industry has come under intense scrutiny as fears continue over companies' future, including real estate giant Evergrande.
Along with other sales to avoid further debts, in the previous week, Evergrande's car-making business sold its UK-based electric motor business Protean for an undisclosed sum. Other Chinese homebuilders have also struggled to find the money to make debt repayments.
Since the summer of last year, stricter regulations on new borrowing have put a financial strain on developers and cast a long shadow over new projects. China is expected to stick to its regulations limiting developer borrowing and speculative home purchases but easing financing conditions to assist legitimate home purchasers. Some foreign investors are concerned about the Chinese property giants' debt crisis, fearing that it may have a substantial impact on global financial markets.
Overall, the 'bottom' of real estate policies has emerged, according to Zhang Dawei, chief analyst at property broker Centaline, although the market is still adjusting downwards. Policies will become more flexible, and the market is likely to gradually stabilise, as the goal of regulations is to keep the market stable, with no sudden rises or falls. Authorities warned in September that banks should provide financial assistance to genuine property purchasers with rigid demand, which refers to buying or renting from couples or those looking for low-cost homes.
Although the amount was only 7% higher than the monthly average in the first nine months of the year, new mortgage loans increased by 40% in October from the previous month to 348.1 billion yuan (USD 54.55 billion).
Some Chinese banks have accelerated the delivery of home loans in recent weeks to boost buyer confidence, but bankers previously told Reuters that no new approvals had been provided to lenders.
The market is expected to bottom out around the end of the year or early next year when supply and demand for mortgages return to normal. In October, prices increased in 13 of 70 cities, down from 27 in September and the fewest since March 2015.
Homes sales fell 22.65% year on year to 1.24 trillion yuan during the month. According to Reuters calculations, the drop is the fourth in a row and the lowest this year. In the resale housing market, prices fell in 64 of the 70 major cities tracked by the NBS, with two being steady and four rising.
The governor of the Bank of Japan, Haruhiko Kuroda, On Monday, said that he believed China's property woes were unlikely to trigger a global shock as the amount of money owed to creditors outside the country was relatively low. This year, resale prices have dropped in nearly every city, with at least 20 cities reporting drops of five months or more. Prices in Shenzhen, China's southern technology hub, have fallen for six months in a row.