Factories are Witnessing Supply Issues as Omicron Threats Rise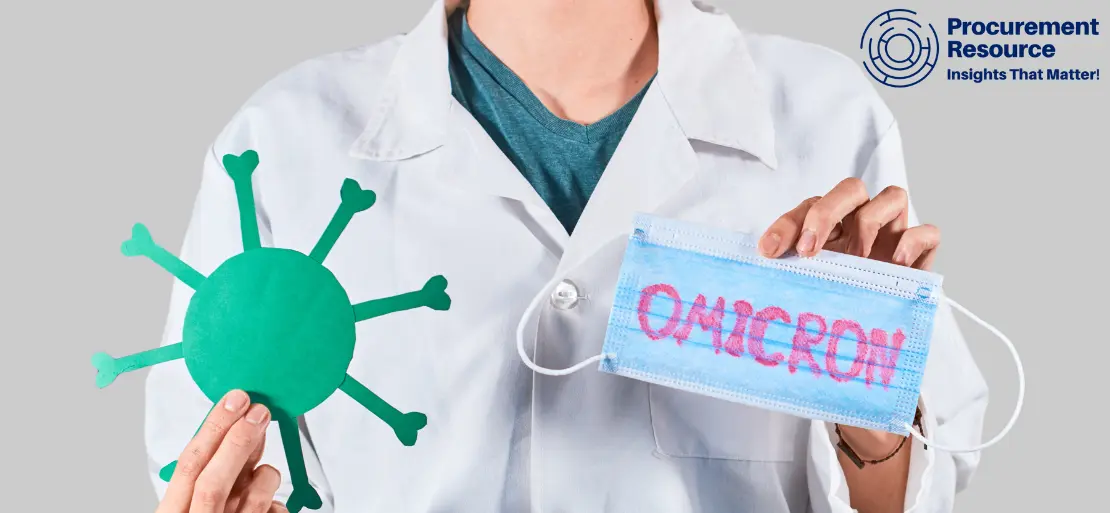 According to surveys released on Wednesday, global manufacturing activity surged in November, despite severe supply constraints that limited output and drove up the cost of raw materials. The recent discovery of the Omicron coronavirus strain emerged as a new source of concern for policymakers, who are already struggling to steer economies back on track and keep inflation under control.
It is unlikely that the November surveys detected the full extent of the variant's spread, which might put more stress on pandemic-affected supply chains, with several countries implementing new border restrictions to seal themselves. The new variant could significantly impact things. For example, if Britain and other nations went into another lockdown, scarcity of inputs and labour would exacerbate manufacturing concluded Samuel Tombs of Pantheon Macroeconomics.
Despite this, IHS Markit's final manufacturing Purchasing Managers' Index (PMI) for the eurozone rose to 58.4 in November from 58.3 in October, falling short of an early 58.6 "shock" estimate but still comfortably over the 50 thresholds distinguishing expansion and contraction. The input prices index was below October's record high, and factories in the region passed on increased costs to customers at the highest pace in the survey's history, owing to supply chain difficulties.
This means that total inflation in the EU would continue to exceed the European Central Bank's 2.0 percent target, which reached a record high of 4.9 percent last month according to preliminary official statistics released on Tuesday, increasing pressure on the bank to intervene. Last month, more firms outside the European Union and eurozone reported soaring costs than at any stage in the previous 30 years, exerting pressure on the Bank of England to lift interest rates.
According to a November Reuters poll, the Bank of England will be the first major central bank to increase interest rates, maybe as soon as this month. Federal Reserve Chair Jerome Powell revealed that central bankers in the United States would discuss ending their bond purchases a few months earlier than expected in December, prompting a substantial rise in shorter-dated Treasury rates.
SITUATION IN CHINA
The private Caixin/Markit Manufacturing Purchasing Managers Index (PMI) revealed that China's manufacturing activity dropped back into contraction in November, as poor demand and high costs negatively impacted manufacturers. The findings of the private-sector survey, which focuses more on small businesses in coastal areas, contrasted with those of China's official PMI, which showed manufacturing activity surprisingly increased in November, albeit at a gradual rate, on Tuesday.
In a statement that came with the data release, Wang Zhe, senior economist at Caixin Insight Group, stated that relaxing restraints on the supply side, primarily the relaxation of the power shortage, has accelerated the production recovery rate. However, due to the COVID-19 outbreak and rising product prices, demand was low.
Outside of China, manufacturing activity appeared to stabilize, with PMIs showing growth in Japan, South Korea, India, Vietnam, and the Philippines. In addition, the PMI in Japan increased to a near four-year high, while the PMI in South Korea increased slightly. In November, India's industrial activity expanded at its most robust rate in ten months, propelled by a sharp uptick in demand. Moreover, Taiwanese industrial activity grew, while Indonesian manufacturing activity also grew.