ConocoPhillips Acquires a new regasification facility at the Gate LNG terminal, Netherlands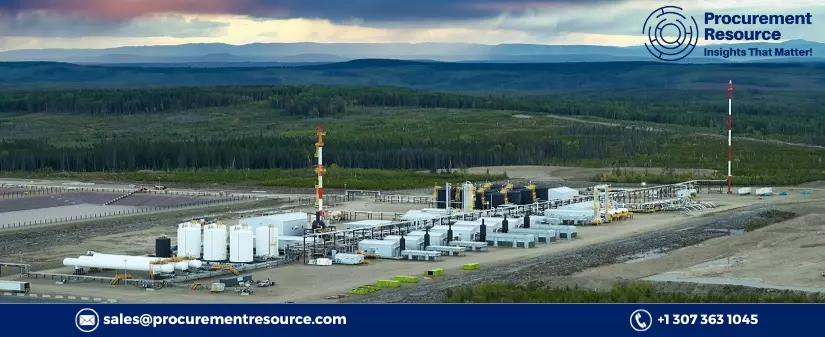 ConocoPhillips recently secured an additional regasification capacity at the Gate LNG terminal in the Netherlands. This agreement, which will last for 15 years, entails that ConocoPhillips will offtake approximately 1.5 million tonnes annually from the LNG facility, starting in September 2031. The Gate Terminal, a joint initiative by Vopal and Gasunie, has been a prominent supplier of natural gas to the Netherlands and northwest Europe since its inception in 2011.
Request Access To The Latest Price Trends of LNG
Bill Bullock, who holds the positions of Executive Vice-President and Chief Financial Officer at ConocoPhillips, expressed that their decision to increase capacity at the Gate LNG terminal aligns seamlessly with their commitment to provide Europe with reliable lower-carbon energy sourced from a highly competitive LNG supply.
He emphasized that such agreements play a pivotal role in broadening their LNG outreach and said that they contribute significantly to a diversified and attractive portfolio, thereby aiding in the evolution of their worldwide LNG strategy.
Last year, ConocoPhillips made considerable expansions to its LNG portfolio. In February 2022, they augmented their stake in APLNG by 10%, acquiring it from Origin Energy. This acquisition increased their total equity in APLNG to 47.5%. Furthermore, they ventured into a sale and purchase agreement to gain 30% equity in the first phase of the Port Arthur LNG project located in Jefferson County, Texas. This was paired with a 20-year sale and purchase contract.
In November 2022, ConocoPhillips entered into joint ventures with QatarEnergy concerning the North Field East and the North Field South LNG projects. By the end of 2022, their shareholding in the Qatar Liquified Gas Company stood at 25%.
Read More About LNG Production Cost Reports - Get a Free Sample Copy in PDF
Their most recent collaboration has been with Mexico Pacific, whereby they've signed a 20-year agreement. According to this contract, Mexico Pacific will supply them with roughly 2.2 million tonnes of LNG annually from its Saguaro Energia LNG export facility.
According to the article by Procurement Resource, ConocoPhillips has demonstrated a strategic and focused commitment to expanding its footprint in the global LNG market. With its recent 15-year agreement with the Gate LNG terminal, the company continues to emphasize its vision of providing reliable, lower-carbon energy solutions to Europe.
Their diversified endeavors, ranging from acquiring significant equity in renowned LNG projects to forging valuable partnerships with industry giants, underline their drive to meet the evolving energy demands. The cumulative efforts of ConocoPhillips not only showcase its dedication to sustainable energy but also position the company as a major player in the future of LNG distribution.