Consumers Could Experience Lower Harvests and Higher Grocery Expenses Next Year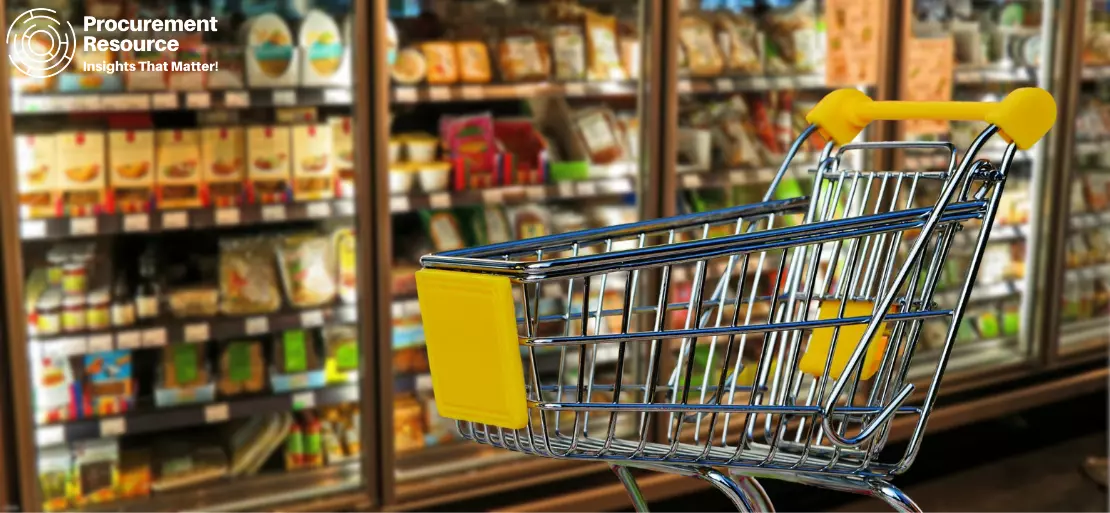 Farmers already pay more than expected on seeds, labour, shipping, and equipment to cultivate commodity-grade maise, soy, and other grains that feed animals and packaged-food companies.

Corn is one of the best-producing crops and one of the most expensive to grow and might be among the most impacted if farmers reduce their fertiliser use. Most people don't think about fertiliser unless they're travelling through a very smelly agricultural region. However, with synthetic nutrient prices at their highest since the financial crisis, it might imply lower harvests and higher grocery bills in the upcoming year, just as the world's supply networks begin to recover from the epidemic.
This year, the chemical fertiliser industry has been hit by a perfect storm of events, ranging from harsh weather and factory closures to new government sanctions. These striking farmers are already struggling to keep up with growing food costs. In New Orleans, the United States' primary fertiliser trade hub, urea prices, a typical nitrogen-based fertiliser, soared to their highest level since 2012. Bloomberg statistics reveal that DAP (Di-ammonium Phosphate), a regular phosphate fertiliser, has been the most costly on the market since 2008.
Check Real-Time Price Now: DAP Price
According to Alexis Maxwell, an analyst at Bloomberg-owned Green Markets, as fertiliser costs soar, farmers will either reduce application rates, eliminate fertiliser in the hopes of reduced future pricing, or reduce other agricultural goods to pay for the higher predicted spend. Some people are waiting to buy for the following growing season, hoping that prices will drop, but it is a gamble because prices might continue to rise. Farmers already pay more than usual on seeds, labour, shipping, and equipment to cultivate commodity-grade corn, soy, and other grains that feed animals and packaged-food companies. This has contributed to the recent spike in food inflation. A United Nations index of global food prices is nearing a decade high, an issue that the fertiliser rise may worsen. Elena Sakhnova, a VTB Capital analyst in Moscow, said in an interview that fertiliser expense is one of the fundamental forces behind global food inflation right now. Prices for all three groups of nutrients — potash, phosphate, and nitrogen — are at levels not seen in about a decade.
Production Cost Report: DAP Production
The growing prices are the result of a series of circumstances. Frequent late-summer hurricanes on the US Gulf Coast halted product transportation. They forced the closure of operations across the area, including CF Industries Holdings Inc.'s world's biggest nitrogen complex. Due to Europe's record rally in natural gas, the primary feedstock for much of the nitrogen generated internationally, the firm was forced to close two operations in the United Kingdom. Yara International ASA announced on Friday that high natural gas costs would require it to reduce roughly 40 percent of its European ammonia production capacity, which is used to manufacture fertiliser. Fertiliser logistics firms also deal with labour shortages and pricing rises, that are driving up expenses.
It's certainly made things more challenging to deal with, said Bill Stringfellow. He co-owns a small company called Quest Products that helps bring innovative insecticides and fertiliser products to market. He estimates that freight accounts for around 15 percent of the cost of purchasing products for his company, calling it an awful disaster. Government intervention is also a factor. In reaction to a journalist's detention on a Ryanair aircraft in May, the United States and Europe imposed sanctions on Belaruskali OAO, a significant potash producer and one of Belarus's most prominent state-owned firms. Yunnan province in China has ordered output cuts in various industries, including fertilisers, as part of a broader measure to reduce energy usage and emissions.
The National Development and Reform Commission has pledged to crack down on urea stockpiling and price gouging to ensure market stability. Yet, prices have continued to rise: Urea futures on the Zhengzhou Commodity Exchange have hit a new high, owing to increasing coal costs, the principal fuel for nitrogen fertilisers in China, and fears about supply shortages. Silvesio de Oliveira, a 51-year-old soybean and corn farmer from Tapurah, Brazil's soybean belt, was lucky to get ahead of the recent price increase. He purchased all of the fertiliser required for both crops in November of last year. He explained that they have been witnessing this fertiliser inflation coming. He got ahead because he follows commodities news obsessively, he explained. He commented that there's a little luck, but it's considerable knowledge.
Corn, one of the best-producing crops and one of the most expensive to grow, might be most impacted if farmers reduce their fertiliser use. As per Maxwell, the Green Markets analyst, fertiliser accounts for around 20 percent of that cost. Other farmers may switch to lower-cost crops like soybeans, lentils, and peas, which require fewer inputs, according to Iowa corn and soybean farmer Ben Riensche. Smaller corn yields may increase feed costs for dairy and other animal producers, resulting in higher prices for people buying beef and poultry. Corn — specifically, high-fructose corn syrup — is also a common component in sodas, juice, and other processed foods.
StoneX chief commodities economist Arlan Suderman said that they expect this to impact the acreage war next year. As a result, they expect fewer corn acres next year, and Suderman anticipates 91 million acres of corn in the United States, down from 93.5 million acres this year.
According to Maxwell, plants, like people, require various nutrients to thrive, and different fertilisers supply varied inputs. Farmers are unlikely to reduce the quantity of nitrogen they buy and apply it to fields since it must be used every year. As a result, farmers are keener to reduce their use of phosphate and potassium, depending instead on the minerals they believe are already present in the soil. However, if prices continue to climb, some farmers may reduce nitrogen treatment, Jerome Lensing notified, an independent crop adjuster at Rain and Hail, which might be an issue. He added that he hopes that folks don't back off so much with the price of nitrogen going up that next year.