Strong Demand and Supply Disruptions Will Result in Copper Price Upsurge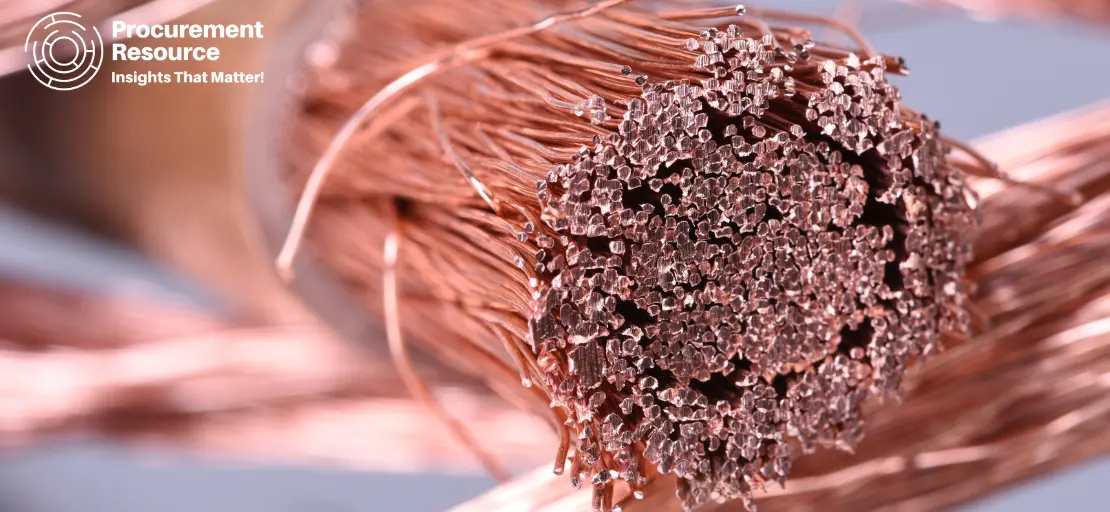 On October 20th, the copper price rose on the back of demand improvements in China in the midst of potential reports for relaxing the COVID-19 restrictions.
In December 2021, copper for delivery rose on the Comex market in New York by 1.8 percent, reaching USD 3.43 per pound (USD 7,964 per tonne).
The most popular November copper contract on the Shanghai Futures Exchange (Commodity) market remained at a similar price to the previous month at 62,220 Yuan/Tonne (8,602.6 USD/Tonne).
A cut for inbound visitors from seven to ten days is being considered by China during the quarantine.
Request Access For Regular Price Update of Copper
The cut is driven by sentiment. Zenon Ho, an analyst at Marex, stated that if they cut quarantine, it at least brings them near a reopening, which will likely have a powerful effect as China consumes plenty.
On Wednesday (October 19), the International Copper Study Group stated that the copper market worldwide will witness an expected deficit of roughly 325,000 tonnes during this year, as well as an additional surplus of 155,000 tonnes in 2023.
The Extremely Tight Copper Market Misrepresents a Drop in Price.
According to the most prominent publicly traded copper producer worldwide, the prices of copper do not imply a "strikingly tight" physical market; the metal is extensively employed in everything from computer chips to electric vehicles.
Copper futures have been pushed down by around 30 percent due to macroeconomic headwinds from their march peaks, in spite of shrinking inventories and brisk demand continuing to head towards all-time lows.
The chief executive officer of Freeport-McMoRan Inc., Richard Adkerson, expressed its conspicuous how financial markets feel negative about the market, but still, the physical market remains tight.
Adkerson added by saying that they have not noticed a recovery in orders from customers. Buyers are fighting hard to get products, as told by Adkerson during a conference call with analysts on Thursday after the miner reported that the third quarter per-share gain that surpassed estimates was adjusted.
This year's copper price drop reflects the concerns of investors over the global economy, frail economic data by China, a top consumer, the energy crisis in Europe as well as a strong dollar.
Read More About Copper Production Cost Reports - REQUEST FREE SAMPLE COPY IN PDF
As per Adkerson, this kind of pricing environment will cause a delay in newer mine expansions and copper projects precisely when a considerable amount of the metal is required to support the world's epic shift to electrification.
On the London Metal Exchange, the copper traded gained USD 7,549 a metric tonne, up by 2.2 percent on Thursday, cutting the year-to-date losses to 22 percent.
As per Procurement Resource, the article concludes that prices of copper rose in China due to improvements in demand as the lockdowns relaxed. According to experts, copper prices do not depict a "strikingly tight" physical market, as the market remains strong. However, the dropping copper prices indicate investors' concerns over the global economy, frail economic data by China, a top consumer, the energy crisis in Europe, and a strong dollar.