Copper Prices Fell from their Five-Month High on the London Metal Exchange (LME)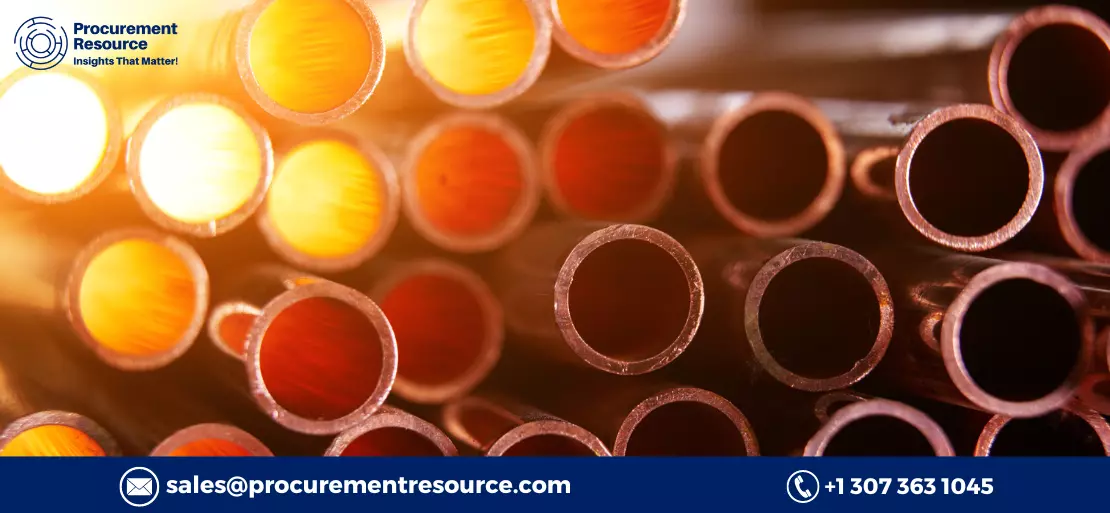 Copper prices retreated from the five-month high as the (Federal Reserve) FED warning elevates the US dollar.
Copper prices dipped from their early highs in approximately five months as a top U.S. central banker restated their prior commitments on monetary tightening, which helped the dollar become stable after the sharp sell-off last week.
On the London Metal Exchange (LME), three-month copper stood at USD 8,453 a tonne, down 0.4 percent by 0543 GMT, lead was at USD 2,140 a tonne, down by 1 percent, aluminium dropped 1.5 percent coming around USD 2,435.50 a tonne, and tin declined to USD 20,920 a tonne lower by 1.9 percent.
Request Access For Regular Price Update of Copper
LME copper went to its highest briefly since June 23 at USD 8,600 a tonne earlier during the session, signalled by some of China's relaxed COVID-19 regulations and hopes that the Federal Reserve could cut back the high hikes in rate after data indicated a small sign of an inflation miss.
However, Christopher Waller, the Fed Governor, stated that markets should focus on the "endpoint" of rate increases, which are still likely to be "a ways off".
Jinrui Futures stated, that the global economic growth is continuously witnessing downward pressure and is judged based on the fact that this increase in price is a solid rebound in a declining trend, however, not a reversal.
On the Shanghai Futures Exchange, December's most-traded copper contract declined to 67,040 yuan (USD 9,494.81) a tonne by 0.8 percent, dropping from its June 16 highs that hit during the prior session.
The dollar remained stable, heading up from its three-month low, making greenback-priced commodities costlier for other currency holders.
SHFE nickel fell to USD 28,259.46 per tonne (200,320 yuan a tonne) by 1.7 percent, and tin declined to USD 24,845.52 per tonne (176,120 yuan a tonne), lower by 0.6 percent, whilst aluminium climbed to USD 2,650.03 per tonne (18,785 yuan a tonne), up by 0.3 percent and zinc reached USD 3,370.20 per tonne (23,890 yuan a tonne) higher by 0.4 percent.
Metal prices were offered some support on Monday as China decided to give out additional support to property developers as a way of improving the struggling real estate sector, which demands a significant number of metals.
Jinrui Futures followed by saying that the policies are strong and the level of support for SHFE copper was about USD 9,028.58 - 9,169.65 per tonne (64,000-65,000 yuan a tonne).
Gold Prices Hovered Near Three-Month Highs, While Copper Prices Lowered Owing to The Economic Slowdown in Significant Importer Country, China
Gold prices loomed near 3-month highs as the Federal Reserve officials gave mixed signals based on the U.S. interest rates that pinned the dollar to most recent lows, whilst prices of copper dipped due to rising cases of COVID-19 in significant importer country China that potentially indicated more disruption in demand.
Lael Brainard and Christopher Waller, Fed officials, stated that the U.S. central bank would likely hike rates steadily over the months. Yet it was hinted that the bank's hiking cycle was still not over, and that the persistent inflation deserved much more tightening.
Although gradual interest rate hikes are likely to offer some near-term ease to prices of gold and other metals, a slow climb in the U.S. rates will likely hollow the appeal for the yellow metal in the near future.
Read More About Copper Prices Production Cost Reports - REQUEST FREE SAMPLE COPY IN PDF
Spot gold dipped to USD 1,768.72 an ounce lower by 0.1 percent, whilst gold futures slipped to USD 1,771.90 an ounce lower by 0.3 percent by 19:26 ET (00:26 GMT). However, prices of bullion rebounded over 5 percent, even though the dollar reverted following the U.S. inflation read lower as compared to what was anticipated for October.
Currently, markets are pricing in an over 80 percent chance that the Fed will increase rates slowly by 50 basis points in December. But compared to 2008's financial crisis, the hike will still set interest rates at their highest.
According to Procurement Resource, copper and other metal prices witnessed a sharp decline as the world underwent an economic slowdown due to China's COVID-19 policies. However, metal prices were supported by China as additional support was given to property developers as a way of helping the struggle that the real estate sector is facing, demanding for a significant number of metals.