Crude Oil Prices Ease from Earlier High Amid Demand Uncertainty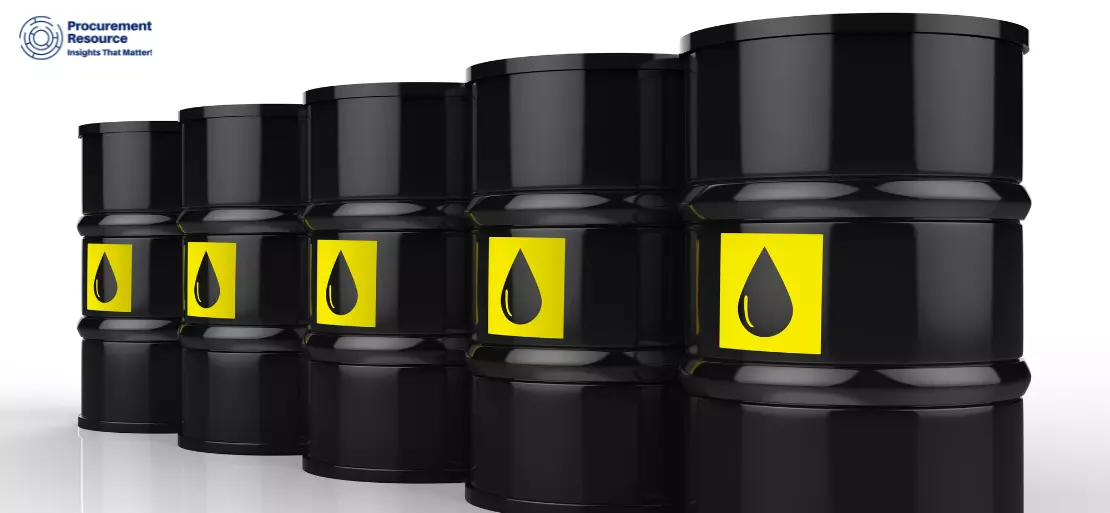 The prices of crude oil eased from earlier highs amid demand uncertainty. The cost evaluation of oil declined more than 2 percent at the start of Asian trade after Chinese officials echoed their responsibility for a stringent pandemic containment approach and expectation of an oil demand rebound at the global top crude importer.
After hitting a low of about USD 96.50 earlier, brent crude futures dropped to USD 1.20. Or 1.2 percent to USD 97.37 a barrel by 0227 GMT. Dropping to a session low of USD 90.40 a barrel earlier during this session, the U.S West Texas Intermediate crude was valued at USD 91.24 a barrel, down to USD 1.37, or 1.5 percent.
Due to the obscuring demand outlook and decline in oil prices, Chinese officials pledged to stick to the COVID-zero policy, on the other hand, the number of infected cases climbed in China which led to more restriction measures. A hike in the US dollar is also a reason for the increasing oil prices.
Request Access For Regular Price Update of Crude Oil
Despite no official modifications being made, there is a speculation that the strict COVID-19 lockdowns may be lifted causing the prices of Brent and WTI to increase last week, rising 2.9% and 5.4%, respectively.
The health officials stated that they would continue to treat COVID-19 cases using a dynamic-clearing strategy as soon as they surfaced. Later on, the trade data from the world's second-largest economy revealed additional cooling in exports as global demand remained weak.
According to market analysts, the market is still coping with indicators of weakening in oil demand due to already high prices and the bad economic backdrop in developed economies and rising demand in Europe and the United States that fell back to the levels of 2019.
It is now anticipated that global consumption will increase by only 0.6 mb/d (millions of barrels per day) from the same quarter last year in Q4 2022 and will level off the following year.
Expectations of tighter supply are supporting oil prices as the world's refineries ramp up production to meet the high demand for diesel and the European Union's embargo on Russia's seaborne crude shipments will begin on December 5, 2022.
While China's top private refiner Zhejiang Petroleum and Chemical Co (ZPC), is increasing its output of diesel, US oil refiners will run their facilities this quarter at breakneck rates, close to or above 90% of capacity. According to official news, Kuwait Integrated Petroleum Industries Co (KIPIC) announced on Sunday that the Al-Zour refinery's first phase had begun commercial operations, according to the state news agency (KUNA).
The price of WTI crude oil continued to decline throughout the quarter, and a strong overall drop was first noticed in the final week of September. Despite the fact that the price of crude oil has been falling globally, supplies have remained limited. As a result, the product experienced numerous ups and downs as well as considerable price volatility on the global market.
Additionally, as the holidays approached, crude oil consumption in the Indian market continued to be strong. Key companies are also concerned about the future of petroleum because OPEC may decide to reduce supply in the upcoming weeks.
Read More About Crude Oil Production Cost Reports - REQUEST FREE SAMPLE COPY IN PDF
As per Procurement Resource, as demand remained uncertain, the crude oil prices declined from recent highs. At the opening of Asian trading, the price of oil fell by more than 2% after Chinese officials reiterated their commitment to a strict pandemic containment strategy and the prospect of a recovery in oil consumption in the world's top crude importer. Due to already high costs, there is a poor economic environment in developed economies, and rising demand in Europe and the United States.