Crude Oil Prices Rise 1 percent After Lower-Than-Expected U.S. Inflation Data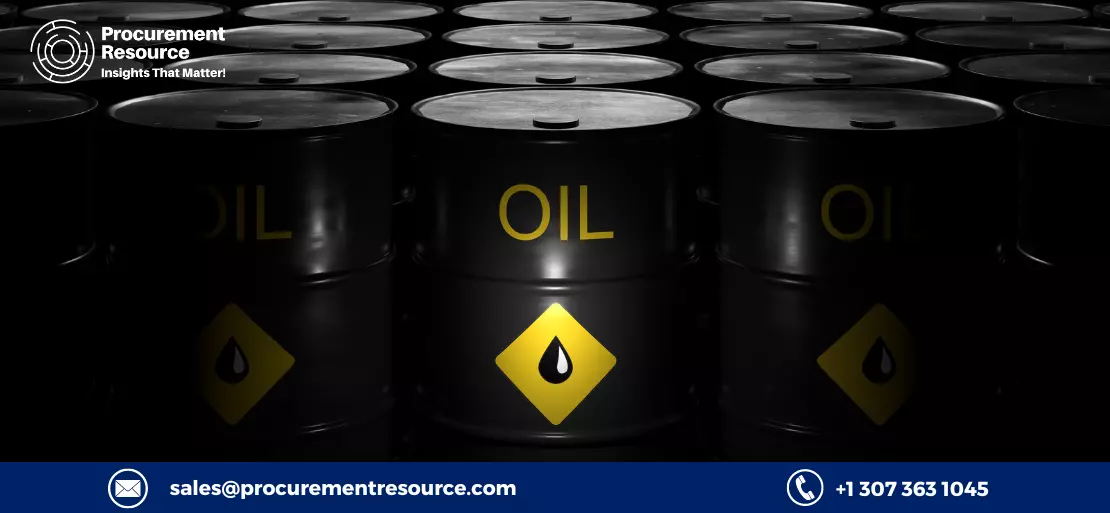 On Thursday, prices of oil bounced back from the earlier losses and rose around 1 percent, as tamer-than-expected inflation in U.S data neutralised fears that continued Chinese COVID-19 curbs could harm demand for fuel.
Following the three straight day decline, crude futures rebounded after the data about inflation showed support for investors' anticipations that the U.S. Federal Reserve could temper its interest rate hikes, which will likely aid oil demand.
The senior market analyst at OANDA, Craig Erlam, stated that the (Consumer Price Index data) might be a turning point that investors craved.
Request Access For Regular Price Update of Crude Oil
However, there still remains sufficient despair ahead, although things appear slightly more optimistic.
Brent crude climbed by 1 percent, or 94 cents, by 12:52 a.m. EDT (1752 GMT) to USD 93.59/ barrel. The U.S. West Texas Intermediate crude climbed up to USD 86.52 by 69 cents or 0.8 percent.
Also, the U.S. dollar index glid over by 2 percent as the optimistic economic data pushed investors away from the safety-net greenback and to more dangerous assets like oil. The weaker dollar makes the greenback-denominated oil cheaper for the other currency holders.
But then profits remained limited due to the ongoing battle of China with COVID-19 infections in many cities that are economically vital, including Beijing. In Guangzhou, the manufacturing hub, millions of inhabitants were ordered to get tested on Wednesday.
An analyst at Kpler, Matt Smith, stated that due to Russia's withdrawal of troops from Kherson in Ukraine the price gains remained in check.
Earlier this year, crude soared as the Russian invasion of Ukraine grew worries over supply, with Brent nearing an all-time high of USD 147. Since then, prices have dipped due to concerns over a looming recession. This week, Brent dipped by more than 6 percent.
The market was also under pressure on Wednesday due to a massive rise in crude inventories in the U.S., higher by 3.9 million barrels, reaching their highest since July 2021.
Prices of Oil Bounce as U.S. Inflation Reaches Below Expectations
Prices of oil moved higher on Thursday after the losses earlier, just as data for October by the U.S. Bureau of Labor Statistics was released, depicting that last month's United States inflation was lower than anticipated.
The prices were revised, removing the small losses of the day following the calmer-than-anticipated inflation data and bounced by more than 1 percent as of 8:50 a.m. ET. The U.S. benchmark, WTI Crude, was at USD 87.05, up by 1.50 percent, Brent Crude, with the international benchmark, rebounding at USD 93.94 by 1.45 percent.
From September through October, the U.S. Consumer Price Index for All Urban Consumers (CPI-U) grew by 0.4 percent, as per the CPI data. This corresponds with the anticipated increase of 0.6 percent in consumer prices month over month.
In the previous 12 months, the CPI rose by 7.7 percent prior to the adjustment made seasonally, which was once again lower than the 7.9 percent expected annual inflation for October.
The Bureau of Labor Statistics stated that in the 12 months ending October, the all-items index grew by 7.7 percent; this accounted for the most diminutive 12-month increase compared to the period ending January 2022.
Core CPI, i.e., without the food and energy indexes, climbed in October from September by 0.3 percent in comparison to the expected 0.5 percent increase. Core inflation was at 6.3 percent compared to the 6.5 percent predicted by analysts for the 12 months to October.
The lower inflation data gave the markets newfound confidence, including the oil market, that the Fed may have explanations to shift from the fierce hikes in the interest rate during the recent months. An anticipated slower pace of increase in interest rate will likely reinvigorate economic as well as oil demand growth.
Conjecture regarding a Fed pivot on hikes in interest rates for taming inflation sent prices of oil higher at the end of the final week.
Read More About Crude Oil Production Cost Reports - REQUEST FREE SAMPLE COPY IN PDF
Presently, following the inflation data, the U.S. dollar slid, which furthered the prices of oil, which usually has an inverse correlation to the greenback.
As per Procurement Resource, market analysts confirmed the U.S. inflation rate was lower than expected which led to a 1 percent price rise for crude oil.