European Chemical and Petrochemical Industries are Facing 10-15 Percent Rise in Production Cost Due to Supply Chain Constraints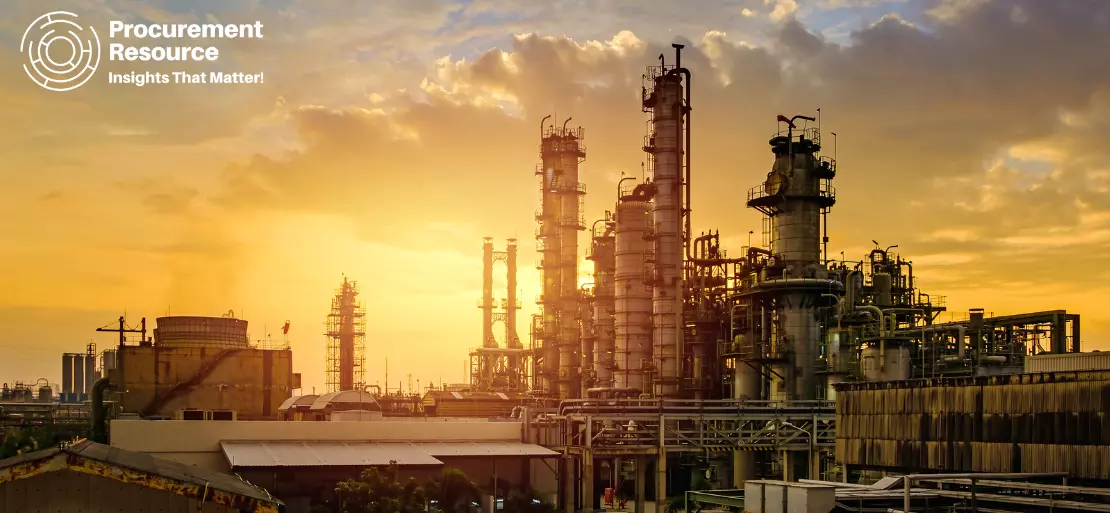 Chemical producers are being challenged by the extra costs, supply and perhaps a disruption in production this month due to the persisting dry, hot weather in Western Europe. Recently, the skyrocketing prices of electricity in France have caught attention. The price rise is a result of the rundown of nuclear power electricity generation due to potential corrosion problems in the country's nuclear reactors as well as the risen temperatures of extracted cooling water.
The risen water levels on the river Rhine which is the primary way of transport for chemicals, fuels, and coal in northwest Europe, have been controlled by the hot, dry weather. The freight rates along the river have witnessed a dramatic increase. The river can carry lesser cargo through transport.
Coal is being transported to electricity-generating power stations via the river in Germany, where coal is being substituted for natural gas, which is restricted in Russia and might be cut completely. Hence, it is not a surprise that power costs have risen to such levels of unpredictability. The lower capability of logistics and high costs are limiting the growth in the EU even more.
Request Access For Regular Price Update of Electricity
According to the Deutsche Bank, the rhine river levels were lower in 2018, with the waterway shipping being at a halt which caused an approximate 0.2 percentage point negative economic impact on GDP. Additionally, in 2020, around 4.1 percent of goods brought to Germany were transported via inland navigation.
The impact this time is more severe as a result of reduced natural gas imports from Russia as well as the significant importing of coal by Germany through the Rhine from Amsterdam, Rotterdam, and Antwerp (ARA).
There have been steps taken by the chemical companies that were affected by the worst situations in 2018 to avoid the worst outcomes. The companies have authorised new barges that will be able to manage the low water levels along with the development of rail tank cars (RTC) that are more efficient with their loading and unloading abilities.
However, the power impact leads to manifold implications, and the German power plants have around one week of coal reserves saved to begin a full-loaded operation.
Simultaneously the rising water temperature in Europe's primary transport route is being observed due to its importance for efficient plant function. The water quantities that can be retrieved for cooling are observed closely, along with the water's temperature limits that are pumped back into waterways.
Read More About Electricity Prices Production Cost Reports - REQUEST FREE SAMPLE COPY IN PDF
As per Procurement Resource, Europe is being faced with a similar situation as back in 2018. There has been a rise in water levels of the crucial river rhine, which is a key route for transporting essential commodities like chemicals. Producers of chemicals and petrochemicals are facing the significant challenge of extra freight costs leading to a disruption in production and supply.
The affected companies are taking substantial steps to avoid the severe impact on GDP, as witnessed before in 2018. Some of these measures include authorising new barges, developing rail tank cars (RTC) etc.