Fertilizer Industry- Market Overview and COVID-19 Impact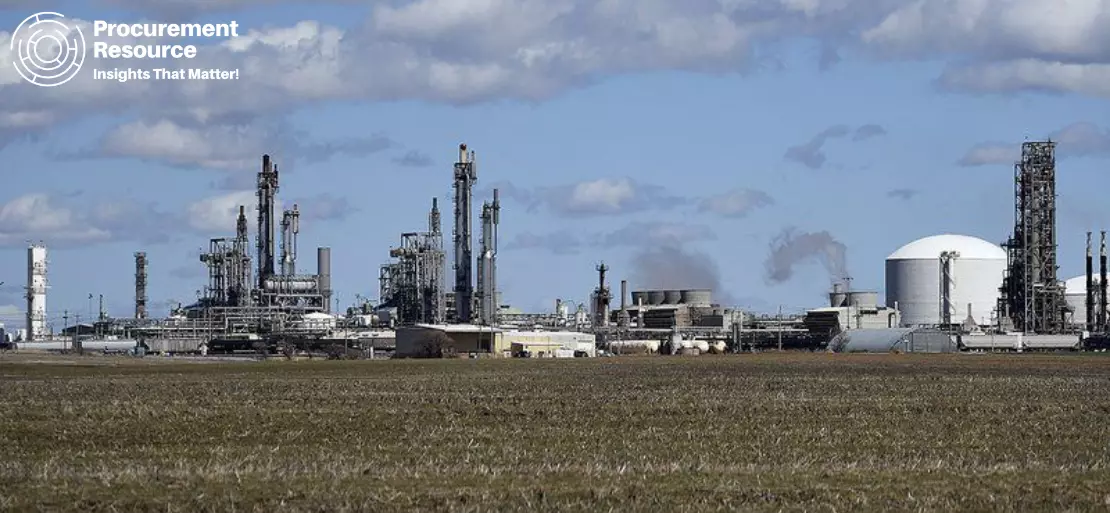 While previously, the total fertilizer demand was estimated to witness a healthy growth rate between 2020 and 2025, post-COVID-19, the fertilizer market is still estimated to grow, but at a slower pace.
Owing to the favourable weather conditions following an exceptionally strong El-Nino event and the prospects for improving returns from farming in countries with supportive exchange rates, the world fertilizer demand has grown firmly in the past few years. The technological progress worldwide has given a substantial room for the growth of the fertilizer market. The consumption of fertilizers has grown almost six-fold between 1961 to 2019. Today, fertilizers feed about 50% of the world's populations that amounts to around 20 billion meals per day, according to the International Fertilizer Organization, IFA, a non-profit organization that represents the global fertilizer industry. The fertilizer industry, in the case of both developed and developing countries, is all set to grow at a slower but steady pace even amidst the lockdown. In India, the exemption of agricultural activities resulted in the record sales of fertilizers in the month of April during the lockdown. The Russian fertilizer industry also seems to be blooming in the first quarter of 2020, with the fertilizer sales increasing by 10% year-on-year.
Types of Fertilizers
The fertilizer industry is primarily driven by three types of chemical fertilizers, namely, nitrogenous fertilizers, having China and India as some of its largest producers, phosphatic fertilizer, with Russia as one of its leading producers, and potash fertilizer, with Canada as its significant producer.
Factors Controlling the Growth of the Fertilizer Industry:
Brent crude oil price is a leading factor influencing a nitrogenous fertilizer firm's revenues. When the price of Brent oil rises, it is generally followed by the rise in ammonia prices, which is a basic nitrogenous fertilizer, approximately three months later. Since ammonia is an inelastic good, higher ammonia prices are positives for fertilizer manufactures., resulting in higher revenues.
Technological and scientific advancements have paved the way for the fertilizer industry. Technological and scientific advances have made the application of fertilizers more efficient in the recent years and have helped farmers maximize fertilizer benefits while reducing risks of their overuse, underuse, or misuse. Innovations in recent years, buttressed by impeccable fertilization management, has proved to be a substantial reason for the upsurge of the industry.
Source, rate, time, and place properly being managed by effective fertilization management practices has shown tremendous results in terms of yields and limited environmental impact.
Precision agriculture is bolstering the new emerging technologies that are catalysing agricultural systems towards high efficiency, sustainable, energy-friendly, and input optimised model, and, thus, is helping to meet the food grain requirement of about 480 million tonnes by 2050. Precision agriculture includes soil analysis technologies, soil testing technologies, soil mapping through GPS, and decision support tools, among others.
Market Overview Post-COVID
With the exception of China, where the pandemic first broke, the market scenario post-COVID-19 is surprisingly quite promising. In China, a significant producer and consumer of phosphate, sulphur, and sulphuric acid, there is a tighter supply of phosphates due to the production constraints in the country in the first quarter of 2020. Meanwhile, the prices of sulphuric acid, already weak, has all but collapsed.

India, on the other hand, has less impacted rural areas as compared to the densely-populated urban counterparts. According to the August report by The Economic Times, a good monsoon season has helped boost the demand for fertilizers and agri-input stocks. Monsoon rainfall has been 19% higher than before, and 83% of areas of India have seen better rains this year. Fertilizer stocks such as Nagarjuna Fertilizers and Chemicals, Khaitan Chemicals & Fertilizers, Basant Agro Tech (India), Coromandel International, Shiva Global Agro Industries, and Fertilizers & Chemicals Travancore scaled a year high this June.
Russia-based, PhosAgro, one of the world's leading phosphate-based fertilizer producers, announced that its fertilizer sales in the first quarter of 2020 increased by 10% to 2.8 million tonnes. The total fertilizer production of Russia expanded by 8.6% due to upgrades to production capacities and efficiency gains achieved during the previous year.
Developed Countries V/S Developing Countries

The food grain production is required to increase from the current capacity of about 2 billion tonnes per year to over 3 billion tonnes to feed the rapidly expanding population of the world. To achieve this level of crop output, the amount of fertilizer used will need to increase from 123 million tonnes to 300 million tonnes by 2020. This demands a remarkable increase in fertilizer production capacity, which will only occur if relatively stable agricultural markets are established in the countries with growing populations, whether developed or developing. The situation in poor countries is particularly difficult, with poor input and output markets, declining yield levels due to lack of nutrients, and continued population growth.
CONCLUSION:
Even as most industries were adversely affected by the COVID-19 pandemic induced shutdown, the fertilizer industry has come out comparatively unscathed primarily due to the exemption for most food and agricultural activities during the lockdown. While China, the epicentre of the pandemic, has witnessed a tightened supply of major upstream chemicals, other major markets for fertilizer like Russia and India have witnessed an increase in their fertilizer stocks, forecasting a brighter future.

As the technological era is growing at a rapid pace, the future of the fertilizer industry is quite promising. The optimization of resources, especially technological resources such as global positioning system (GPS), geographic information system (GIS), and remote sensors in drones, satellites, and airplanes, can pave the path of accelerated pace towards the growth of this industry.

Facilitation of discussion between regulators, government, suppliers, customers, civil society groups, educators, scientists or adjacent industries may prove to be a boon for the growth of the fertilizer industry. Respective ministries of the sovereign nations should form a team to prepare a road map for reforms and achieve higher growth in the fertilizer sector, especially when long term period is pondered.
Related Links:-
https://www.procurementresource.com/industries
https://www.procurementresource.com/production-cost-report-store/dap
https://www.procurementresource.com/resource-center/dap-price-trends