Amidst Combat for Energy in Europe, Finland Starts a New Nuclear Power Plant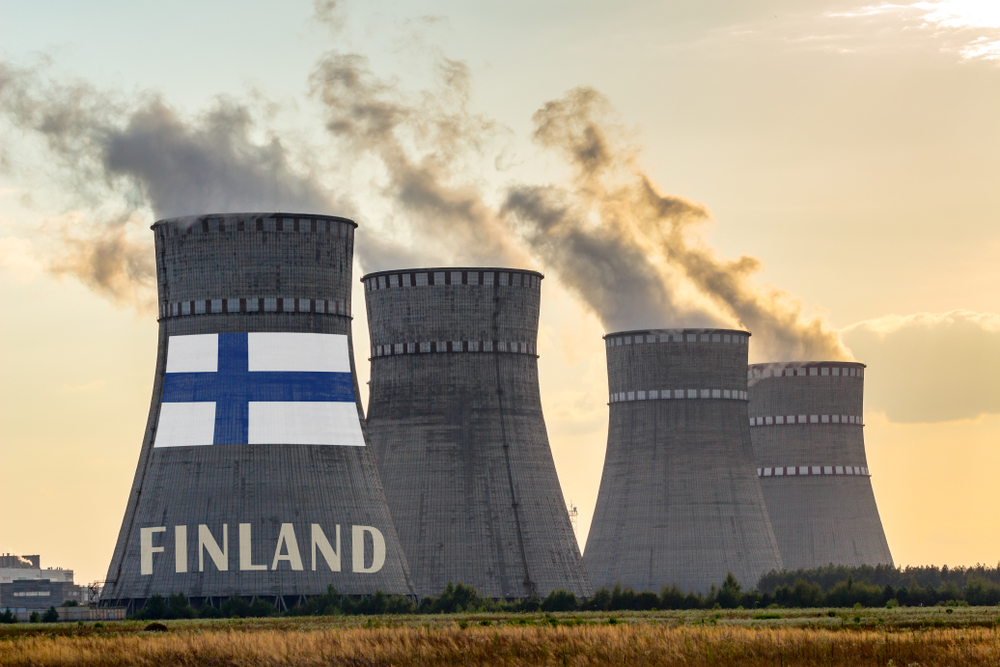 Increasing global energy demand and clean electricity generation are driving the global nuclear power plant and equipment market. As the energy demand grows, countries look for clean and efficient ways to produce energy, such as nuclear power. Furthermore, technological advances in nuclear power equipment have fueled market growth.

On Saturday, Finland's first nuclear power plant in 15 years began operations at a critical juncture in Europe's energy supply following Russia's incursion of Ukraine. The long-delayed Olkiluoto 3 (OL3) nuclear reactor began testing, supplying power to the national grid, which is expected to reduce the need for electricity imports and lower long-term prices. Europe fears an energy war after Moscow threatened to shut down a major gas pipeline to Germany if European countries prohibited Russian oil imports.
Operated by TVO (Teollisuuden Voima), Olkiluoto 3, is anticipated to meet 14% of Finnish demand for electricity once it begins to operate in full capacity. It is also likely to bring down the imports need from Russia, Sweden, and Norway. According to Aurora Energy Research economist Alexander Esser, Olkiluoto 3 will reduce Finland's reliance on imports and create a lower-cost zone. In four decades, Olkiluoto 3, Finland's first new nuclear plant, was scheduled to open in 2009 but was delayed due to technical issues that became the subject of lawsuits. The plant began testing production at slightly more than 0.1 gigatonnes, a small fraction of its capacity, with a total, consistent electricity output expected by July. Finland's net power imports have averaged 13 terawatt-hours (TWh) in recent years, but this is expected to drop to 5 to 8 TWh by 2025 with the completion of Olkiluoto 3.
TVO stated that the OL3 significantly improves Finland's electricity self-sufficiency and aids in achieving carbon neutrality goals. The Russian invasion of Ukraine has compelled European governments to rethink their reliance on Russian energy. Russia supplies roughly 40% of Europe's gas and more than a quarter of its crude oil. TVO further said that it is not too late to break its reckless reliance on Russian gas. As per Germany's economic minister, the country's imports of Russian coal and oil will be virtually eliminated by the end of the year. Germany currently imports approximately half of its coal and oil from Russia.
Last month, the German government halted the Nord Stream 2 project, designed to bring additional natural gas from Russia to Germany. After the US pushed its European allies to consider outright bans on Russian oil imports, Russia's deputy prime minister, Alexander Novak, threatened to impose an embargo on Germany's Nord Stream 1 gas pipeline. Earlier this month, gas prices in the United Kingdom and Europe reached all-time highs. The war's devastation of energy markets continued, threatening to exacerbate the cost-of-living crisis.
The government announced a new energy policy in June 2019, intending to reach carbon neutrality by 2035. Coal power would be completely phased out under the policy by May 2029. Moreover, by commissioning two nuclear power reactors, the policy supports the extension of the operating lifetime of existing reactors.
Finland's reactors are among the most efficient in the world, with an average lifetime capacity factor of more than 90% and an average capacity factor over the last ten years of nearly 95%. The extent to which Finnish reactors have been upgraded since their construction is remarkable.