Free On-Board Refined Glycerine 99.7 percent Min United States Pharmacopeia (USP)/British Pharmacopoeia (BP) is currently trading at USD 1450-1475 per tonne and will be in range bound in the coming week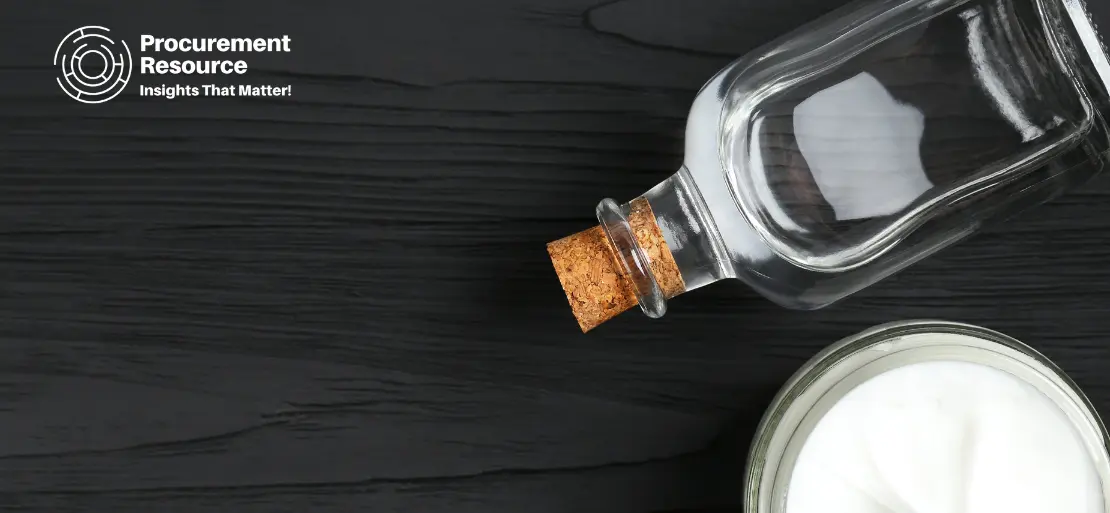 There has been a decline in the prices of Crude Palm Oil (CPO), reaching Malaysian ringgit 4,750 against July on MCDEX, which is a significant dip caused by the price drop for soyabean oil trading below 68 ct/lb on CBOT.
Free On-Board (FOB) Refined Glycerine 99.7% Min USP/BP price during August 08, 2022 to August 15, 2022 was noted at 1600 (USD per mt) and (FOB Malaysia) for 250 KG Steel Drum, 1450 (USD per mt) and (FOB Malaysia) for 20 MT Flexi Tank and 1650 (USD per mt) and (FOB Malaysia) for 1250 KG IBC.
Reqest Access For Regular Price Update of Crude Palm Oil
As palm oil is being sold at a discount of USD 200 pmt to gasoil, the production of biodiesel and the oleochemical industry is prospering. As a result, good, refined glycerine volumes will be transferred quickly. Due to this, the material is readily available for immediate shipment.
Read More About Crude Palm Oil Production Cost Reports - REQUEST FREE SAMPLE COPY IN PDF
Indonesia passed a rule banning domestic workers from entering Malaysia to ease the labour shortage problem in harvesting palm fruits. As a part of their DMO scheme, the region also issued export permits for over 1.5 million tonnes of palm oil. As a result of this, refined glycerine prices have dipped this week.
During quarter two of 2022, glycerine prices showcased a downward price trajectory. During the beginning of Q2 2022, the cost of Glycerine rose due to factors like geopolitical conflict and logistic issues that led to growth in the price of feed benzoic acid. After the first half of Q2 2022 ended, the price of glycerine declined slowly. The price decline was caused by sufficient supplies and the stunted demand from end-user industries. The decreasing raw material market scenario and fallen-out manufacturing costs have also contributed to glycerine prices in the North American region.
Reqest Access For Regular Price Update of Glycerin
On the other hand, in Europe, the Glycerine (Excipient) prices soared with a quarterly inclination of 2.6% on average. Purchasing goods from the downstream sectors, including food, pharmaceutical, and cosmetics, contributes to the price rise of Glycerine due to less demand from end-user industries.
According to Procurement Resource, in the European market, global feed benzoic acid prices were solely contributing to the price hike of glycerine during the beginning of the first half of Q2 2022. Despite the never-ending demand and the ongoing geopolitical conflict existing inventory kept the glycerine market stable. On the other hand, owing to the Indonesian regulation that banned its local workers entering Malaysia and issuing the export permits for more than 1.4 million palm oil has led to the decline of prices for refined glycerine.